Expansion of the International Pier at Montréal-Trudeau Airport - LEED NC
Context
In February 2012, Jodoin Lamarre Pratte architectes was given the mandate to plan, design, prepare construction documents and conduct site supervision for the second phase of the major expansion project of the international pier at Pierre Elliott-Montreal Trudeau, LEED NC certified. Since 1987, the firm has been involved with Pierre-Elliott-Trudeau International Airport, first on behalf of Transport Canada and since 1992 for Aéroports de Montréal (ADM).
Partners

Cardinal Hardy architectes (Lemay)
Scale

18 400 m² / 115 M$

Completion

2012 — 2016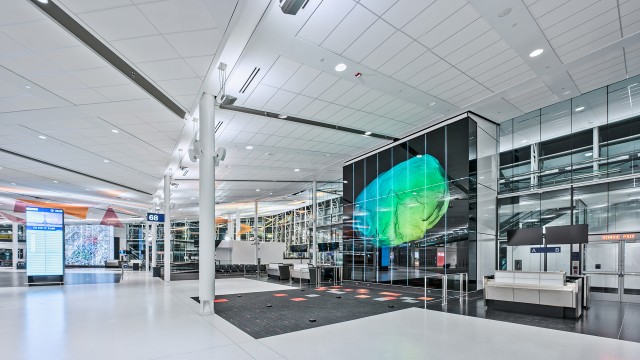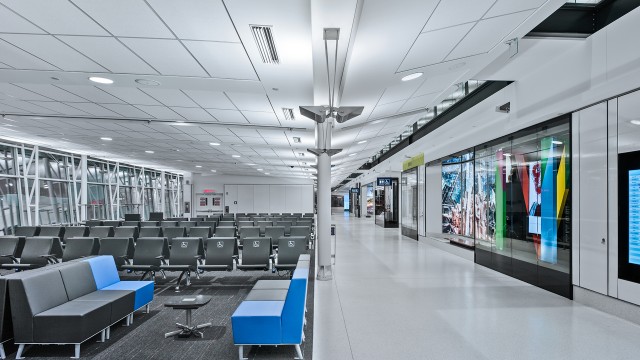 © Marc Cramer
This second 18,400 m² expansion phase includes the addition of new boarding gates for large aircraft such as the B-787 and A380, boarding rooms, support areas for operations, a VIP lounge, as well as a new commercial area. The pier of domestic flights and some commercial areas have also been expanded, and art works have been incorporated into the project. The airport has doubled the area of aircraft space and parking to meet the growing demand for international flights.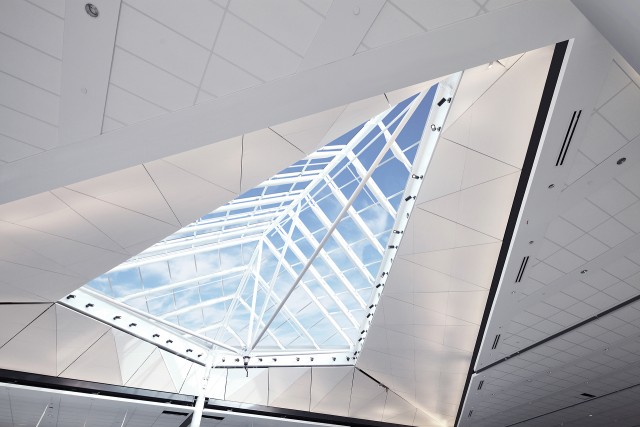 © Alexandre Guilbault
"The project is based on a key intention to create a place that is both functional, vibrant and reflecting the image of Montreal by being creative and taking into account our limited financial resources."
James C. Cherry
Former President and Chief Executive Officer, Aéroports de Montréal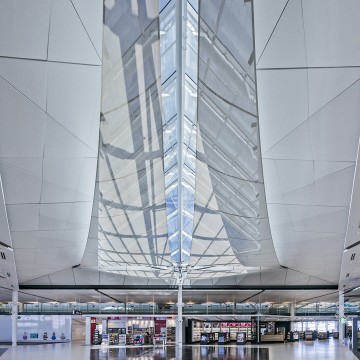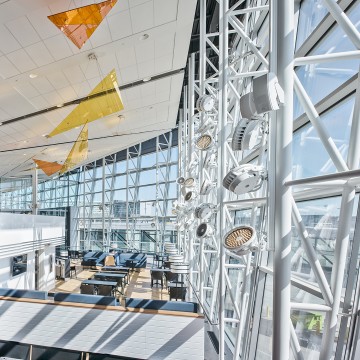 © Marc Cramer