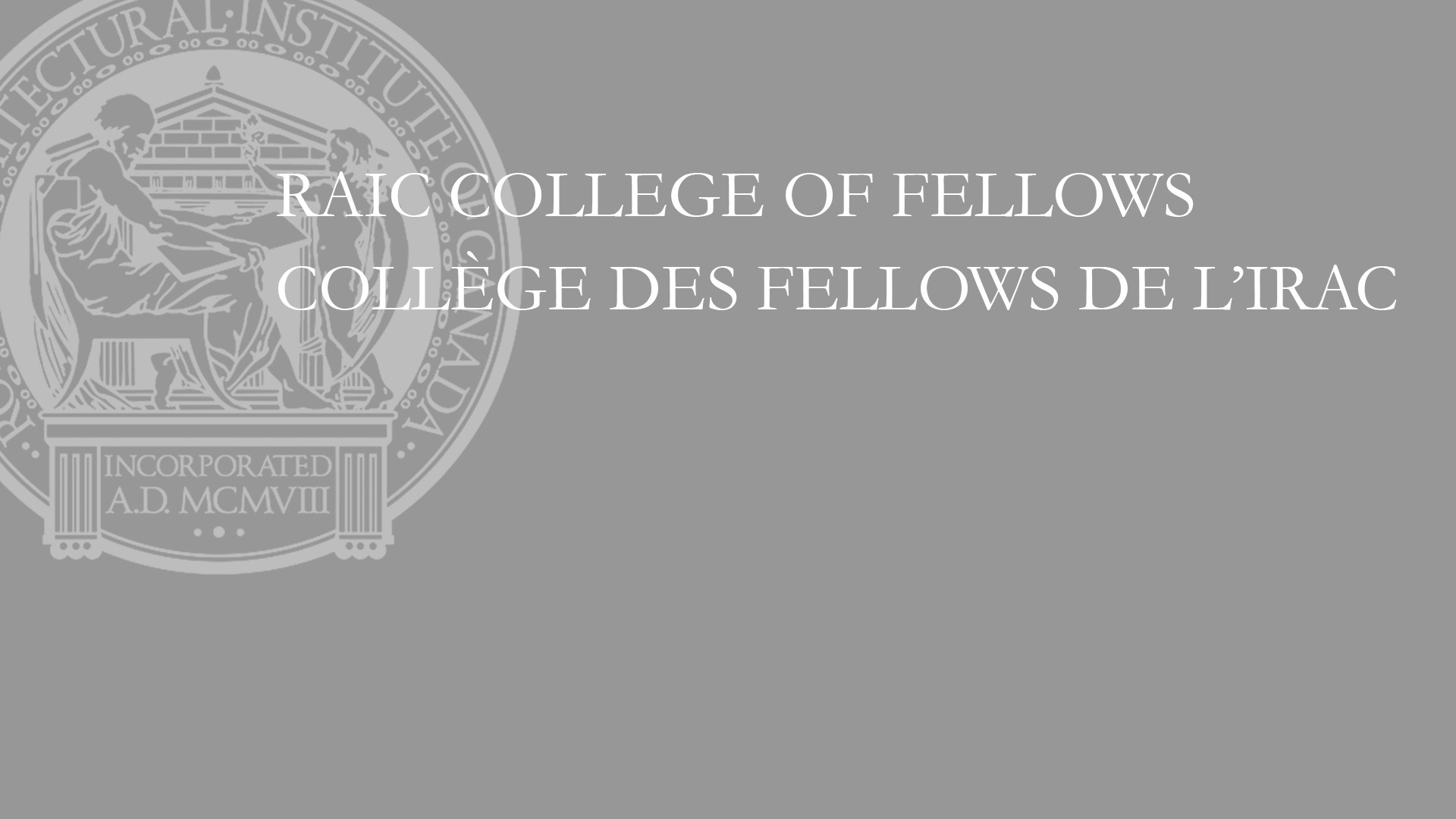 Michel Broz inducted into the College of Fellows
October 30th 2019
We are happy to announce that the architect and senior partner Michel Broz was inducted into the RAIC College of Fellows during an official ceremony on October 29th at the Toronto Royal Conservatory of Music, as part of the Festival of Architecture. Nominated amongst 41 new fellows from 14 canadian cities — including 2 from Montréal — Michel Broz has distinguished himself through his monumental contribution to the direction of architecture projects in the field of healthcare in Québec.
The mission of the College of Fellows, founded in 1941, is to strengthen and reinforce efforts of the Institute in its endeavour to enhance and develop the profession of architecture. Fellowship in the RAIC is an honour conferred on members singled out for their contribution to research, scholarship, public service or professional standing to the good of architecture.


Congratulations Michel for this beautiful recognition!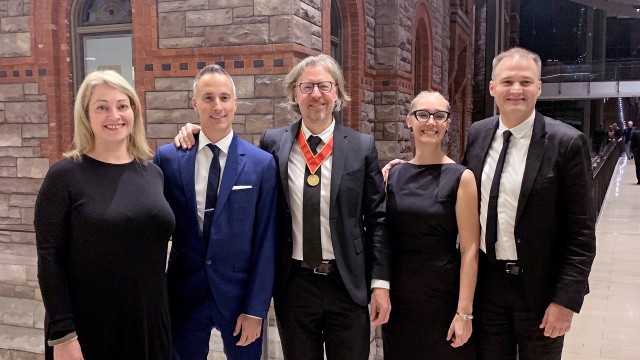 Senior partners Martine Gévry, Sylvain Morrier, Michel Broz, Catherine Demers, and Nicolas Ranger. Mr. Alain Boudrias is not in this photo.
Related articles