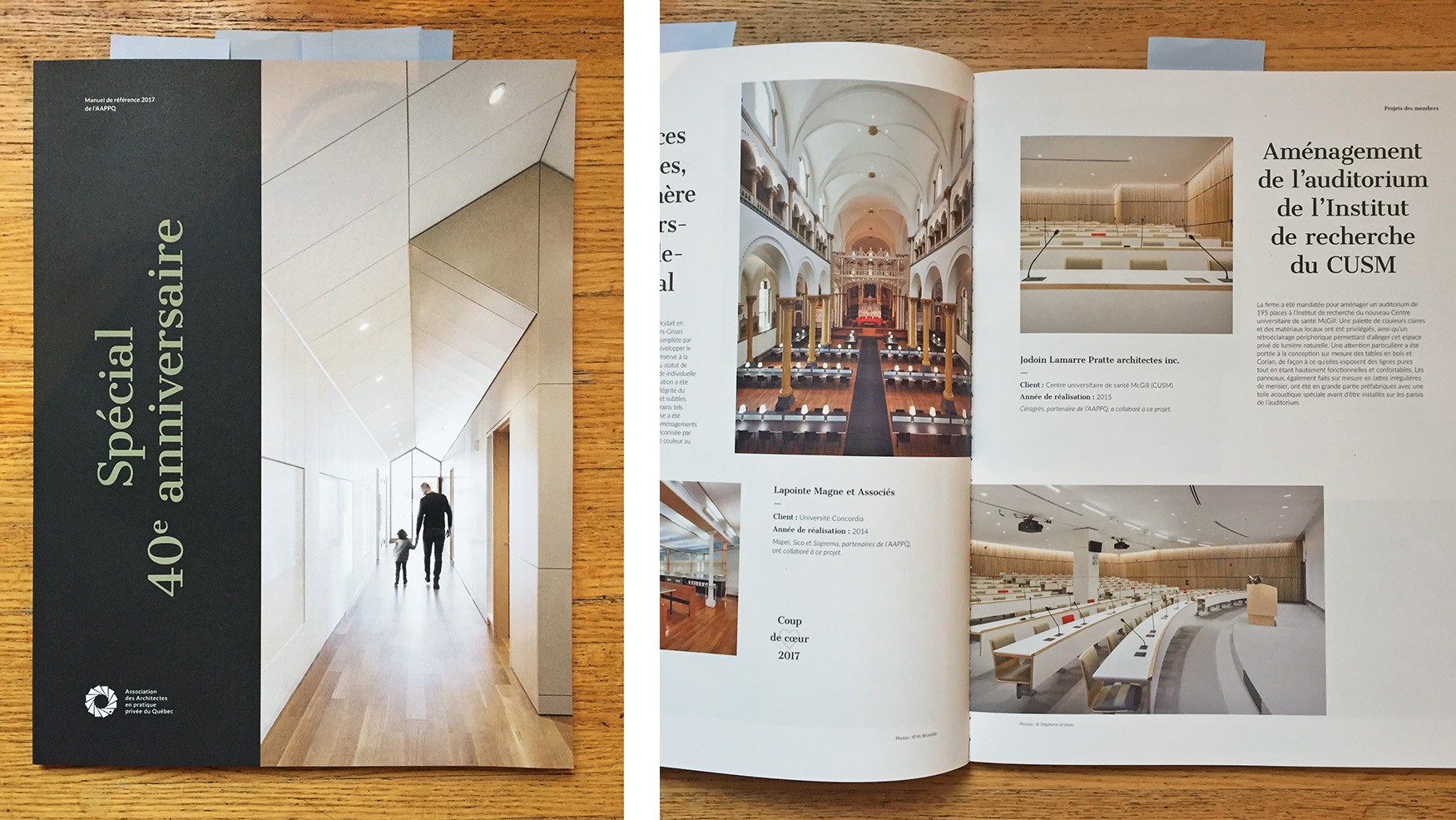 Our firm represented four times in the AAPPQ 2017 Reference Manual - 40th Anniversary Special
June 16th 2017
No less than 4 projects ―Raymond-Lévesque Library, Michal & Renata Hornstein Pavilion for Peace of the Montreal Museum of Fine Arts, MUHC Research Institute Auditorium, and Expansion of the International Pier at Montréal-Trudeau Airport―, of the 40 projects selected for the 2017 Reference Manual highlighting the 40th anniversary of the AAPPQ were conducted by our firm, alone or in a consortium. Of the approximately 400 members of the AAPPQ (the Association of Architects in Private Practice of Quebec), 120 projects had been submitted.
The project selection committee was composed of Johanne Desrochers (AAPPQ and former President and CEO of AICQ (AFG)), Martin Houle (Kollectif), Lisa Tremblay (Partner, Gauthiers Designers) and Lyne Parent (Executive Director of AAPPQ).
Congratulations to the entire team and our consortium partners!