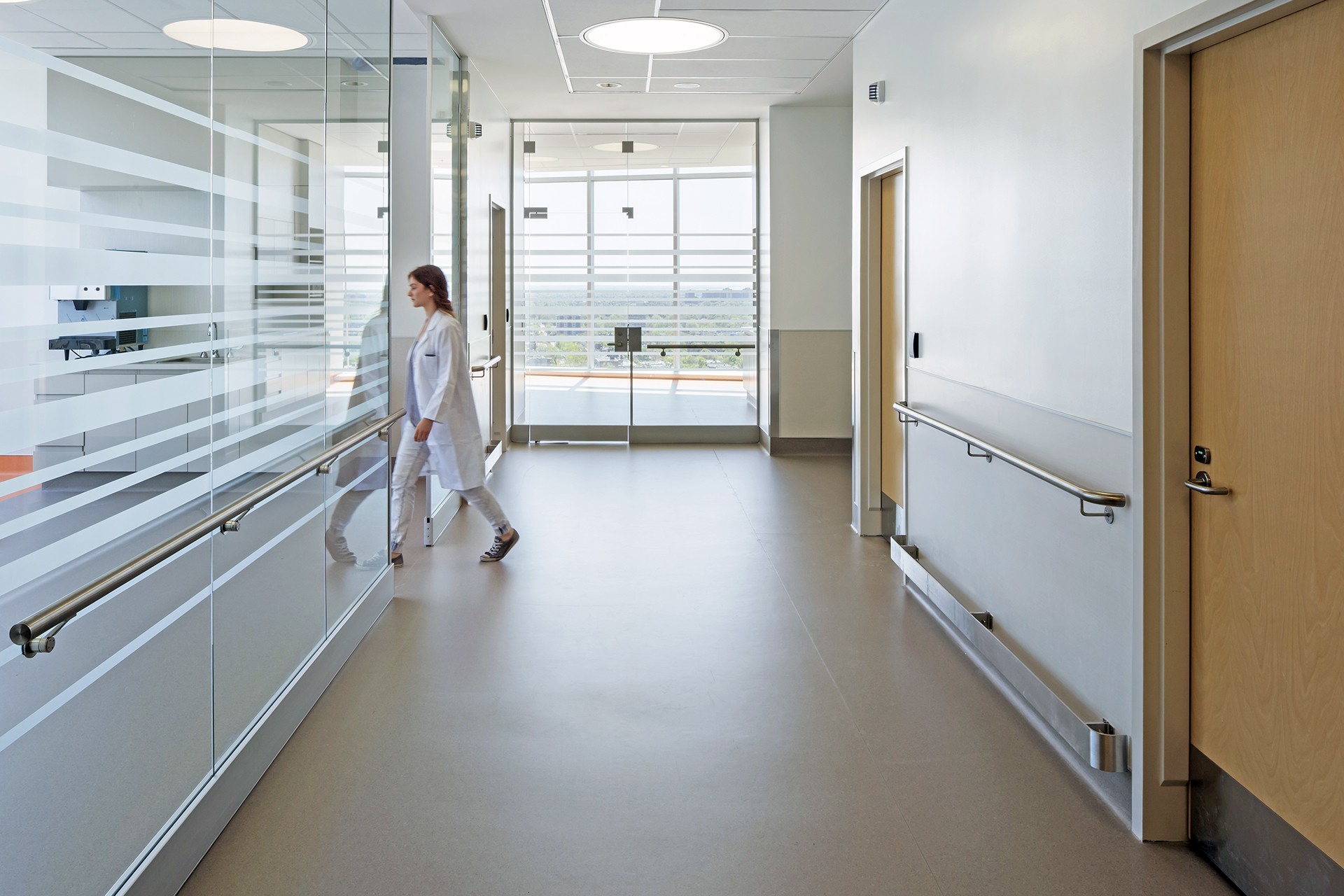 State-of-the-art facilities at the Jewish General Hospital's Critical Care Pavilion to address COVID-19
March 30th 2020
Since January 2016, the Critical Care Pavilion at the Jewish General Hospital has been welcoming patients requiring intensive and emergency care in a state-of-the-art facility, filled with natural light. It is designed to maximize the efficiency of care, services and movements, as well as to help control the spread of infections while preserving the privacy, dignity and safety of patients.
Since the beginning of the COVID-19 crisis, the hospital has been receiving patients infected with the virus in an isolation unit planned to respond effectively to health crises such as this one. Its negative pressure facilities (100% fresh air supply and subsequent evacuation to the outside) include the last floor of the pavilion dedicated to single rooms in isolation, and a trauma room set up near the ambulance garage to treat urgent cases and contaminated patients safely.
We recognize today the visionary approach taken by the Jewish General Hospital's general management and its benefits for the well-being and safety of the Quebec population.