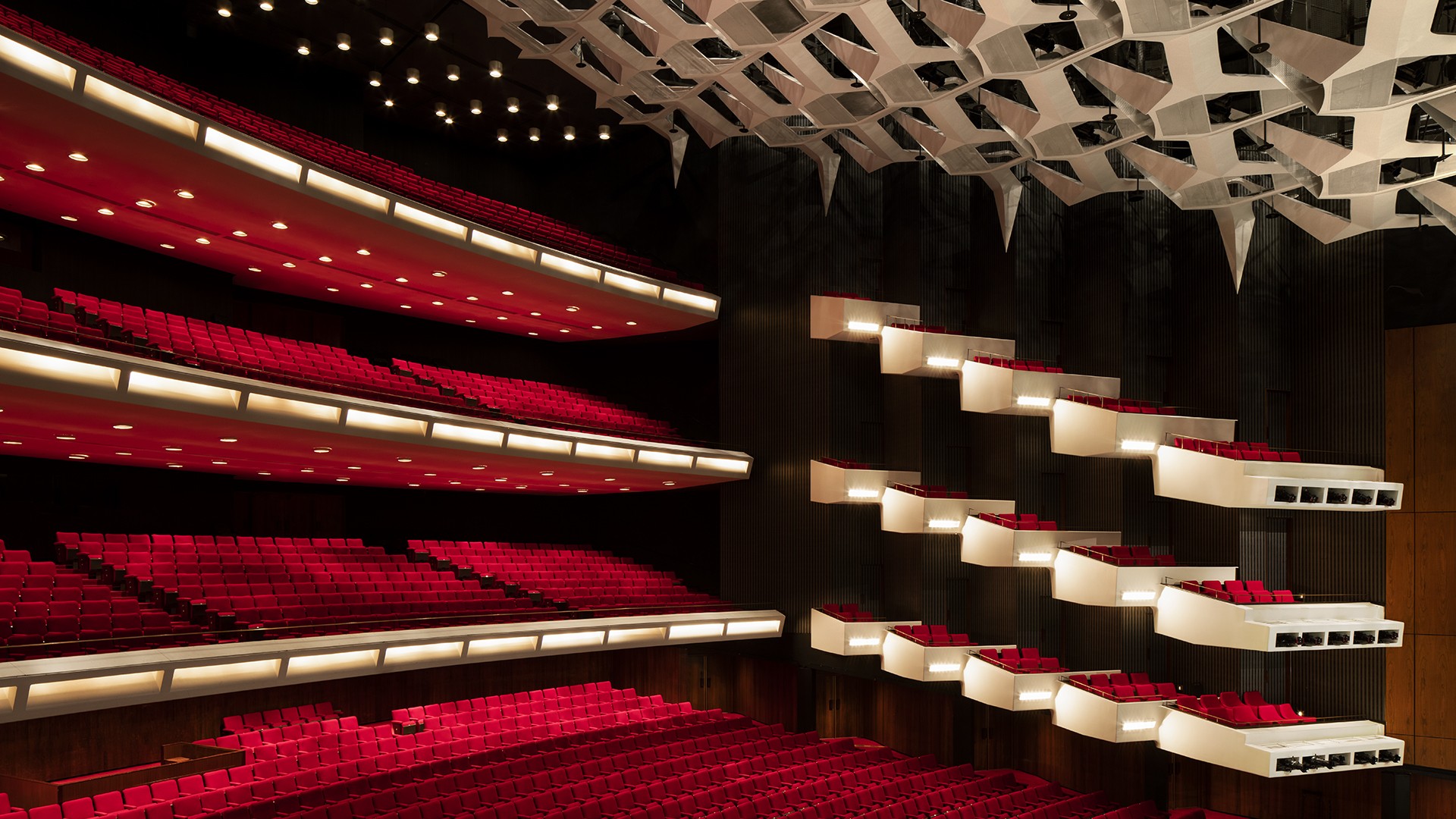 The Wilfrid-Pelletier Performance Hall rehabilitation project wins a Grand prix Opération patrimoine Montréal
December 10th 2018
The rehabilitation project for Wilfrid-Pelletier performance hall and foyers at Place des arts, done in consortium with Atelier TAG, was awarded by a Grand Prix Opération patrimoine Montréal 2018 (Montreal heritage campaign award) in the "Redonner vie" (Bring back to life) category.
The jury highlighted the project's high quality, which preserves the venue's character and atmosphere while updating it to satisfy its new patrons : "This project is a good example of how to rehabilitate an iconic piece of modern heritage and updating heritage interiors while preserving the place's spirit. The architects' interventions let the exceptional value of the hall take center stage.
Congratulations to all team members !