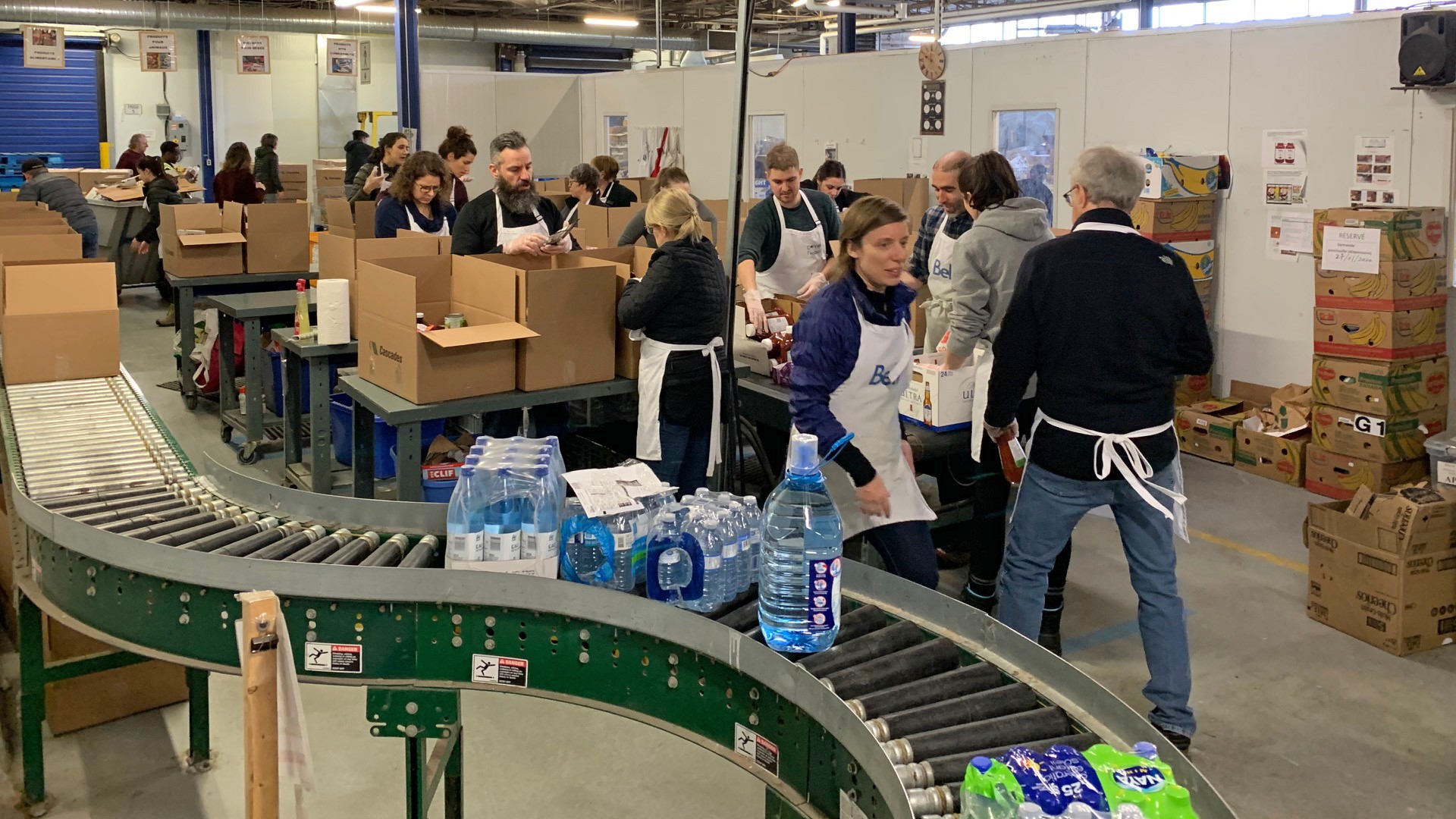 Volunteering at Moisson Montreal
March 4th 2020
A few weeks ago, the members of our firm went to the Moisson Montréal's 11,000 m² warehouse for half a day of volunteer work. The purpose of organizing this activity was not only to give back to the community and strengthen the bonds between the members of our large team, but also to raise awareness among employees about food waste and poverty. Collectively, we repackaged 3,785 kilograms of meat, weighed 4,455 kilograms of food donated by various supermarkets, and prepared 23,525 kilograms of orders to serve 19 organizations.
In addition to a corporate donation to the Bouffe-Action de Rosemont organization at the end of 2019, the firm wanted to contribute more directly to the cause of food security and the fight against poverty. This initiative, which mobilized almost all of the employees, represents a corporate donation of more than 300 work hours to Canada's largest food bank.


Every day since 1984, Moisson Montreal has fought against food insecurity and for access to healthy, nutritious, and good quality food. Throughout the year, the organization collects donations of food and essential products from individuals and 300 agri-food suppliers, including 96 supermarkets. It then optimally supplies community organizations that serve people in need on the island of Montreal while participating in the development of sustainable solutions to promote food security.