Carole and Andrew Harper Psychiatry Inpatient Unit at the Montreal's Jewish General Hospital
Context
From 2016 to 2020, our team accompanied the Jewish General Hospital in the relocation of its psychiatry inpatient unit in order to expand and significantly improve the quality of its facilities. Then located on the 4th floor of the Pavilion B, the new unit was moved to the lower floor, formerly occupied by the surgical department and operating rooms, from 1930 until their move to the Critical Care Pavilion in 2016. The redevelopment of these vacant spaces required numerous iterations before reaching an adequate and satisfying layout that would provide a highly functional and safe environment while being bright and conducive to the well-being of patients and caregivers.
Scale

2 600 m² / 11,5 M$

Completion

2016 — 2020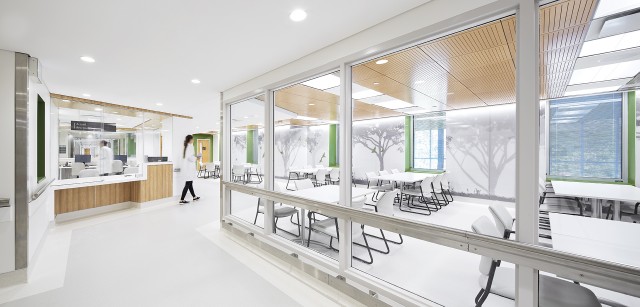 © Nanne Springer
"The Carole and Andrew Harper Psychiatry Inpatient Unit clearly demonstrates our commitment to patient-centred care as well as our commitment to upgrading our services and facilities, based on what is best for the patient. The unit also represents our dedication to delivering mental-health services in surroundings that are bright, airy, respectful of privacy and conducive to healing. In this setting, we can more effectively treat and view the patient as a whole person, who is seen not only as an individual, but as someone whose recovery is based on strengthening their connection to their family and the wider community."
"In order for us to create the modern facility that you are in today, an enormous amount of painstaking demolition had to take place. You might even say the creation of this unit was the result of the most extensive and most creative feat of reconstructive surgery in this hospital's history."
—Dr Lawrence Rosenberg
President and CEO of CIUSSS West-Central Montreal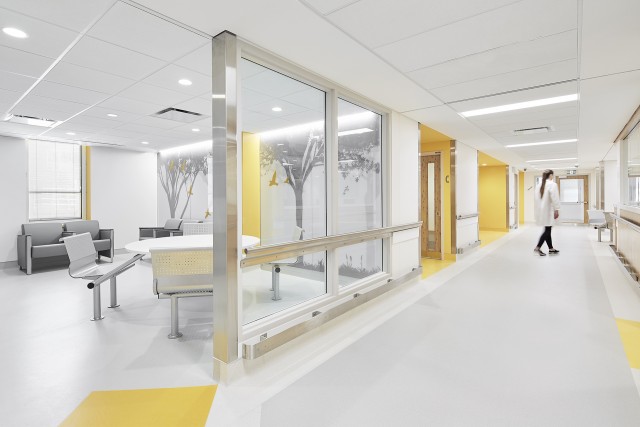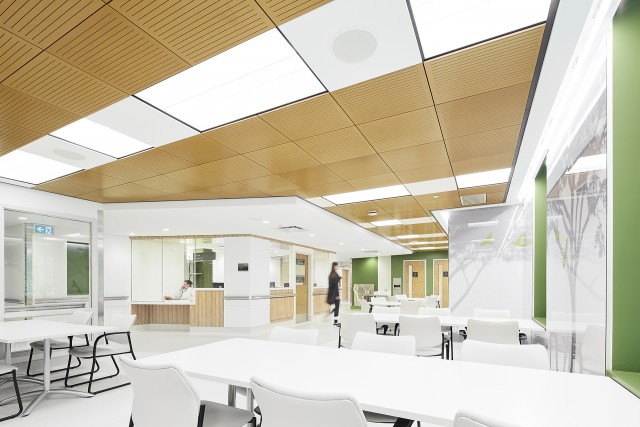 © Nanne Springer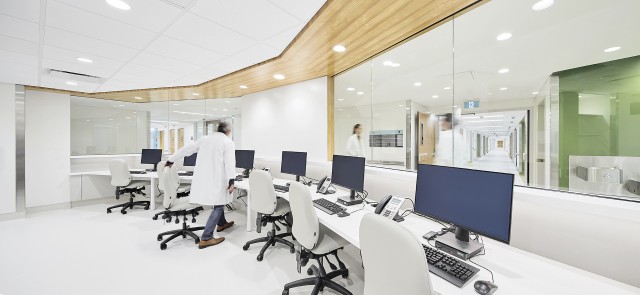 © Nanne Springer
"This upgrade to our facilities will change the lives of people who suffer from mental health problems. The result will be profound and have lasting benefits for countless individuals in our community."
— Dr. Karl Looper
Jewish General Hospital's Psychiatrist-in-chief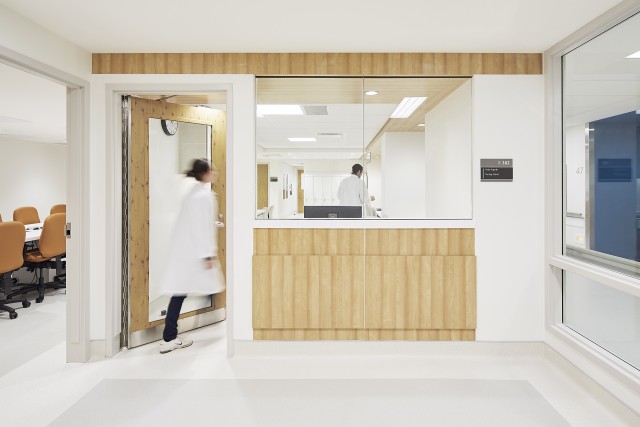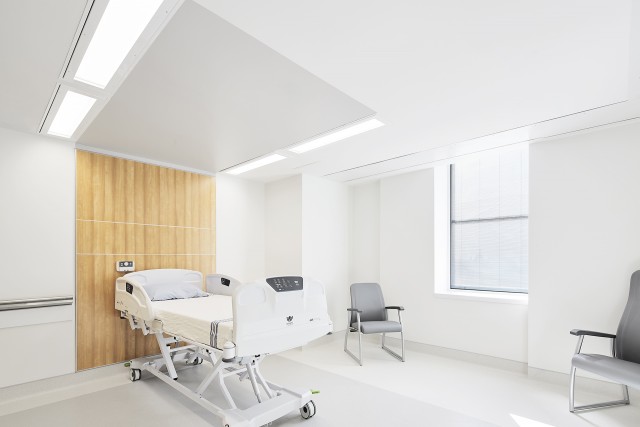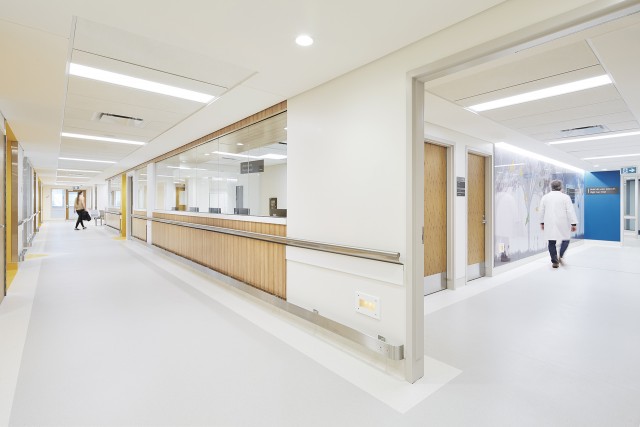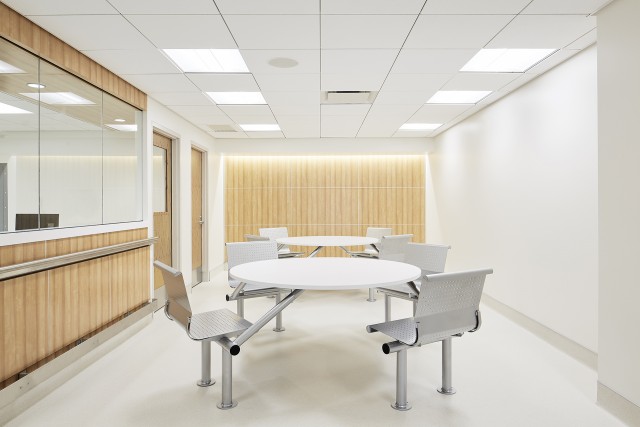 © Nanne Springer