Centre for Structural and Functional Genomics at Concordia University - LEED Gold
Context
The Centre for Structural and Functional Genomics, a three-storey LEED Gold certified building, was built with the Knowledge Infrastructure Program grant. The pavilion, the wing that connects it to the Richard-J.-Renaud science complex and the complex itself were designed by the same team.
Partners

Marosi Troy Architectes
Scale

5 800 m² / 22 M$

Completion

2009 — 2011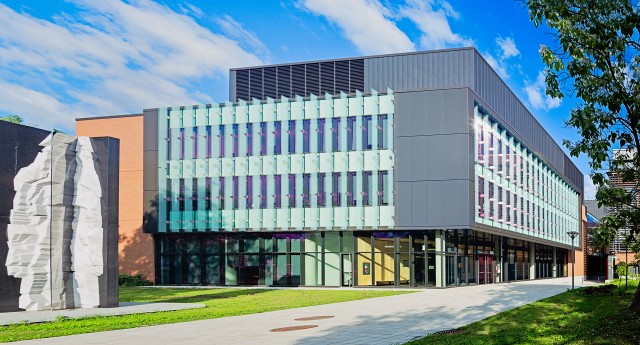 © Nicolas McComber
The building houses state-of-the-art laboratories for genomics, biotechnology and bioinformatics —including research in biomass conversion, cellulosic biofuels, bioproduct development, alternative energy sources—, and open spaces to encourage interdisciplinary collaboration. The new center is expanding partnerships with industry, and its goal is to develop innovative genomics solutions to transform green waste (twigs, stems, agricultural straws and leaves) into renewable alternative chemicals and fuels. The center hosts 150 graduate students, postdoctoral fellows and professors-researchers, and is also open to the external research community.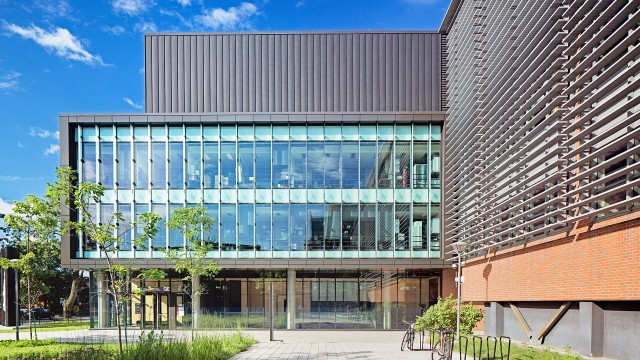 © Nicolas McComber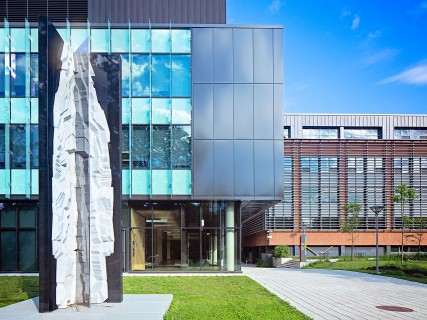 In front of the center, on Sherbrooke Street, stands the sculpture "Figures en lisère" by artist Marie-France Brière. This public art work made of marble, stainless steel and granite weighs more than 13,000 kilos, is six meters high and symbolizes the link between the local community and the scientific explorations conducted within the center.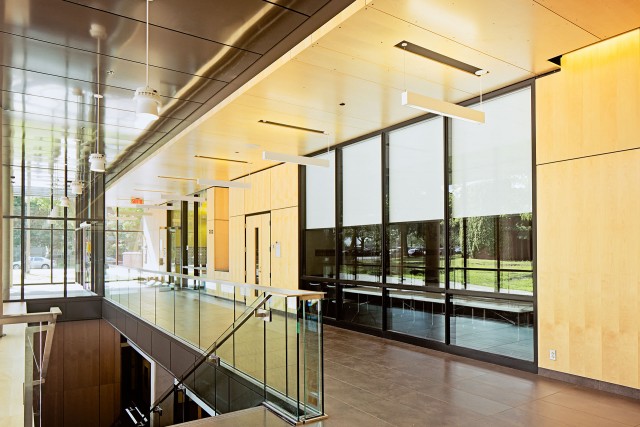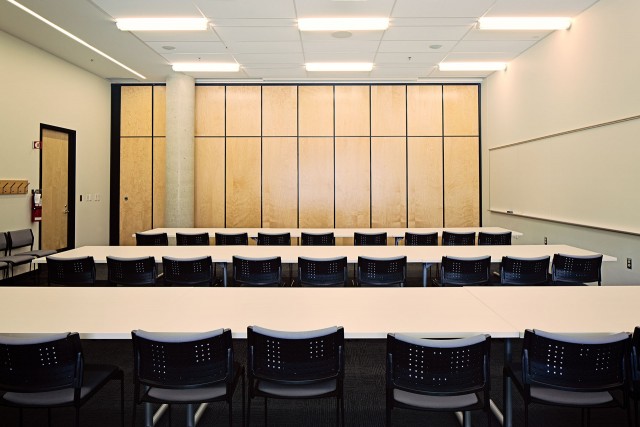 © Nicolas McComber