CHUM Research Centre - LEED Gold
Context
The design of the new CHUM Research Center, LEED Gold certified, was carried out as part of a public-private partnership for the call for proposals launched in 2008. The full project is developing a little over 70,000 m² of floor space on an urban site of nearly 9,200 m² located at 900 St-Denis Street in downtown Montreal. Opened in 2013, it is the first phase of the new Centre hospitalier de l'Université de Montréal (CHUM).
Partners

NFOE, MSDL, Lemay and Parkin
Scale

70 000 m² / 425 M$

Completion

2008 — 2013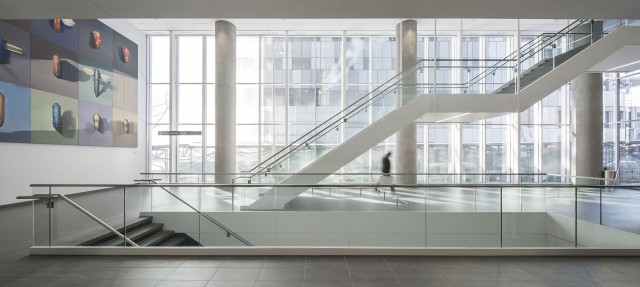 © Stéphane Groleau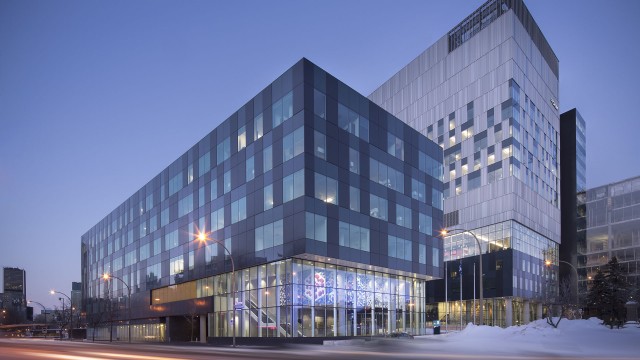 The new CHUM Research Center complex consists of two distinct volumes lined up on St-Denis Street, at the corner of Viger Avenue. The most important volume, the Viger Tower, houses the main functional groupings of the complex: fundamental research, clinical research, education and training. Administrative and epidemiological research functions are housed in the St-Antoine Tower: the CHUM Directorates, the Research Administration and the Population Health Group. Public spaces are the integral part of the new complex, creating links between the Research Center, the Hospital Center and the city.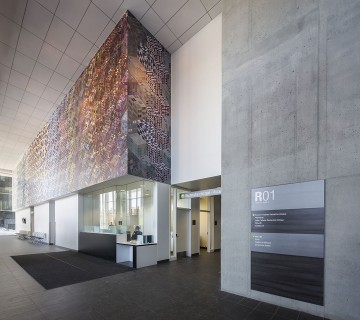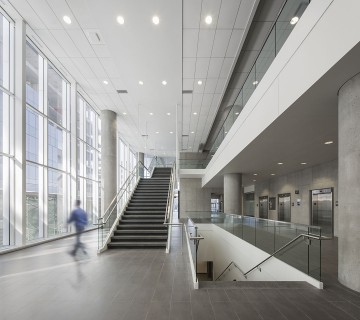 © Stéphane Groleau
The CHUM Research Centre (CRCHUM) has surpassed expectations and achieved the LEED Gold certification. The project obtained ecoresponsible ratings on 42 of the 52 criteria evaluated during the rigorous process that examined, amongst other criteria, the centre's access to public transportation, management of storm water and use of regional and recycled materials. Inaugurated in October 2013, the CRCHUM originally aimed for the Silver level of LEED certification.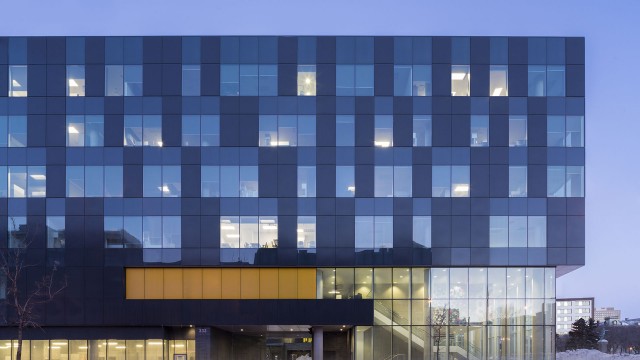 © Stéphane Groleau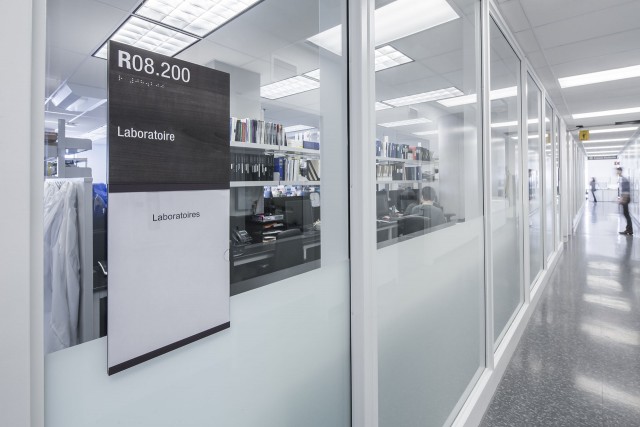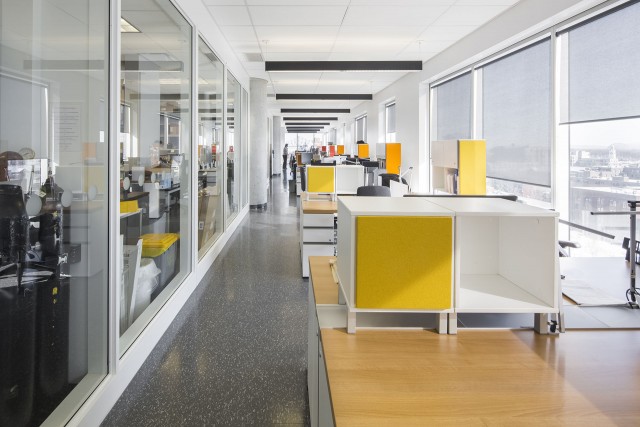 © Stéphane Groleau
"Obtaining the Gold level of this prestigious certification shows the excellence of a team that sought to delivery this project not only on time and within budget, but according to the highest standards for green building."
Jacques Turgeon
Former chief executive officer
Awards and Distinctions
LEED Gold Certification - 2014
Prix d'excellence en immobilier INOVA, Institut de développement urbain du Québec (IDU), First prize-winner commercial real estate project - 2014
IAAQ Armatura Award, First prize-winner institutional architecture - 2012