Expansion and modernization of the Montreal Heart Institute
Context
Composed of two buildings linked by a public atrium along the existing building on Bélanger Street, the Montreal Heart Institute expansion project includes two levels of underground parking, a new emergency room, ambulatory clinics, a training center, an auditorium, critical care units, administrative spaces, as well as a new main entrance allowing for a warmer and more functional reception worthy of the institution's reputation for excellence.
Location

Partners

Provencher Roy
Scale

34 000 m² / 125 M$

Completion

2016 — 2023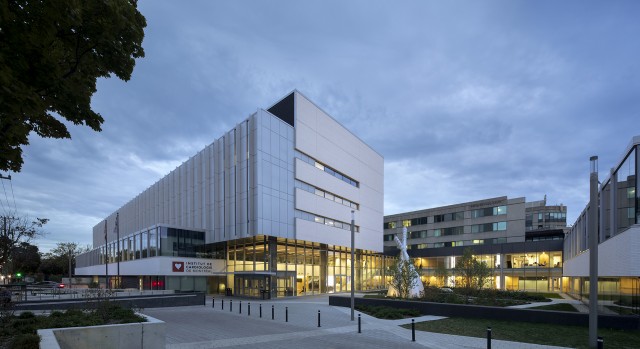 © Adrien Williams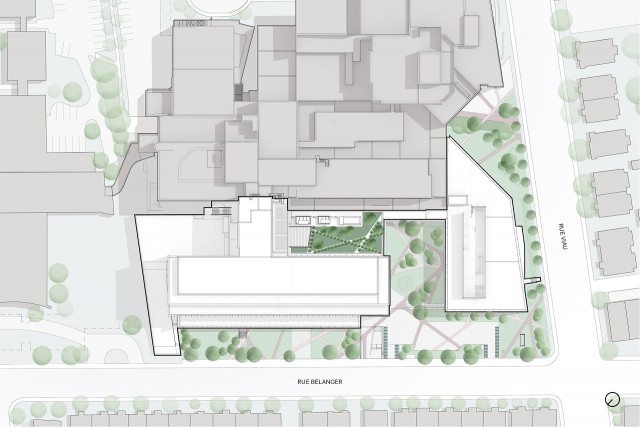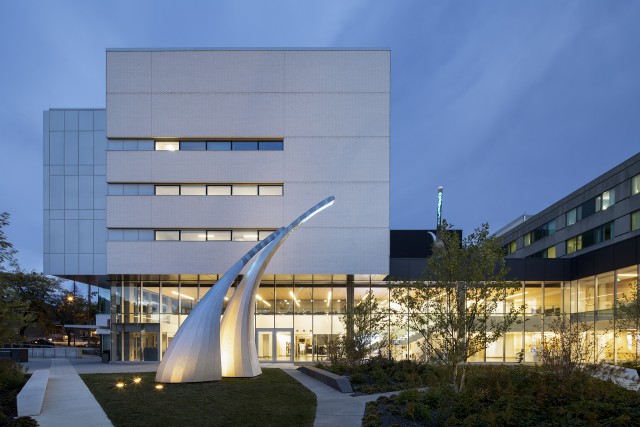 © Adrien Williams
© Adrien Williams
A double-height glass atrium located in the western corner of the critical care bar —north block and predominant volume of the new extension— marks the new main entrance to the complex. This reception space is the heart of the institute and the point of convergence of the different programmatic elements.
The north block houses a training center with a 400 m² auditorium, a brand new ultra-modern emergency room, critical care units and an administrative floor. The west block houses the ambulatory clinics at the corner of Viau and Bélanger streets. The entire project is characterized by a contemporary, sober and durable architectural language and materiality.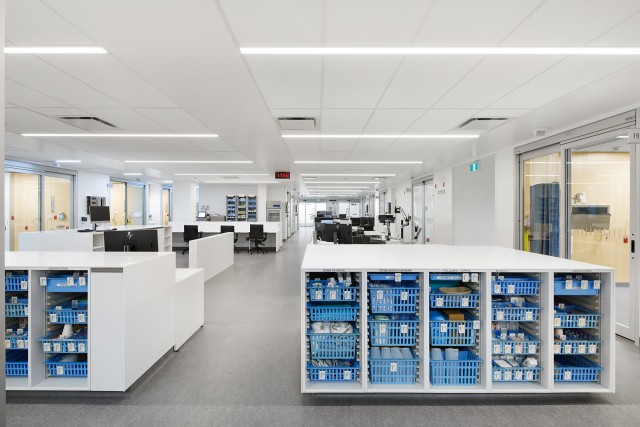 © Adrien Williams (aire de travail au cœur de l'urgence)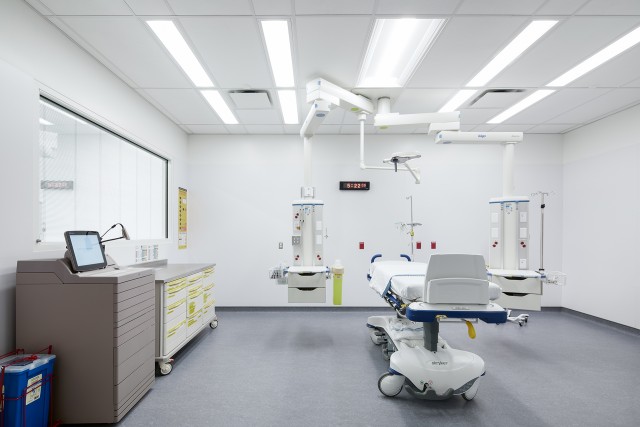 © Adrien Williams (Salle de choc à l'urgence)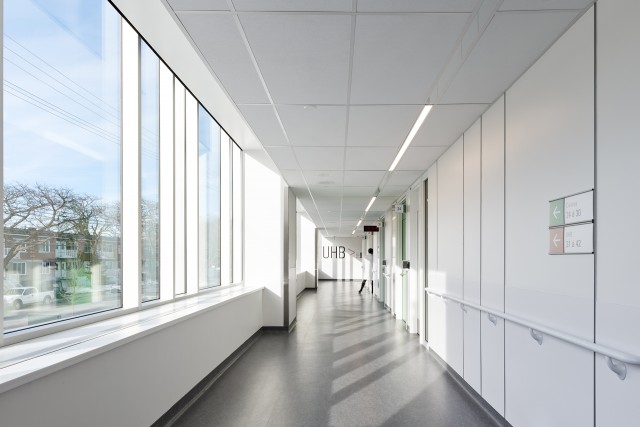 © Adrien Williams (corridor de circulation publique autour des civières l'urgence)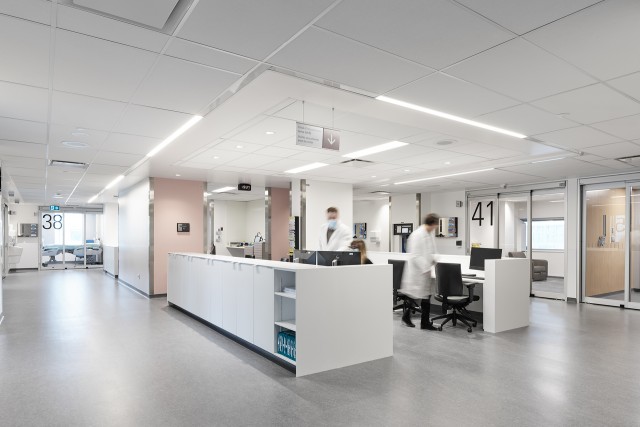 © Adrien Williams (poste de surveillance de l'unité d'hospitalisation brève (UHB) de l'urgence)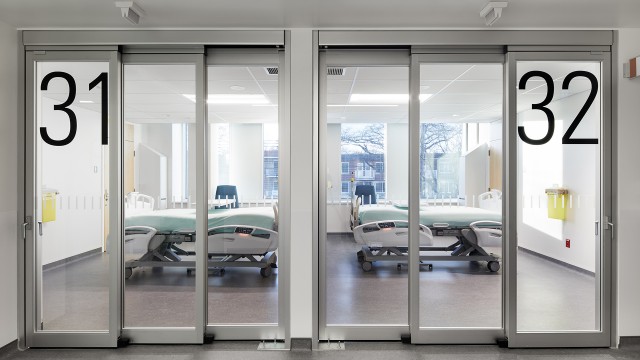 © Adrien Williams (chambres de l'unité d'hospitalisation brève (UHB) de l'urgence)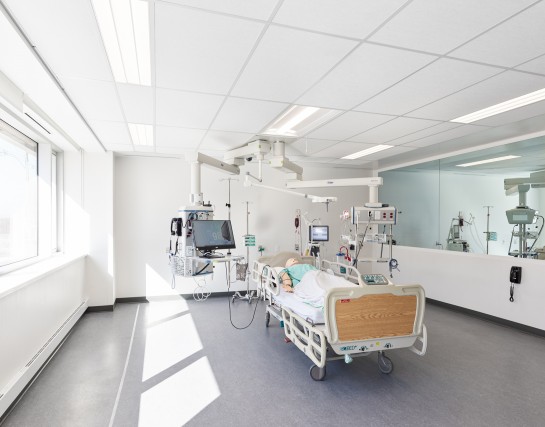 © Adrien Williams (salle de simulation - bloc nord)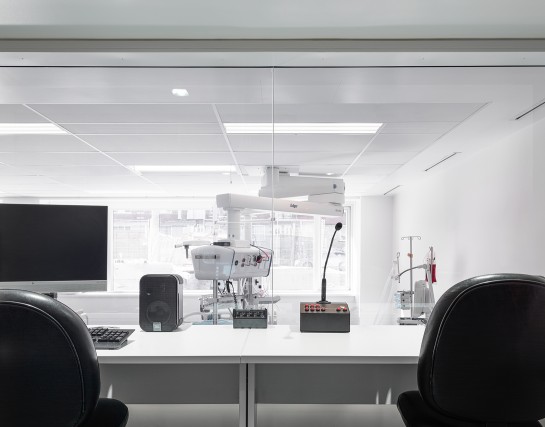 © Adrien Williams (salle d'évaluation - bloc nord)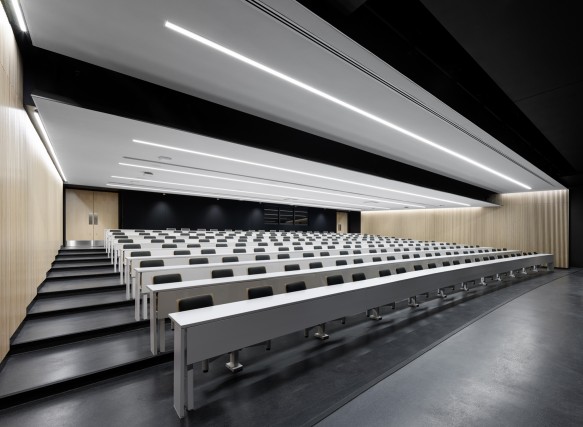 © Adrien Williams (auditorium - bloc nord)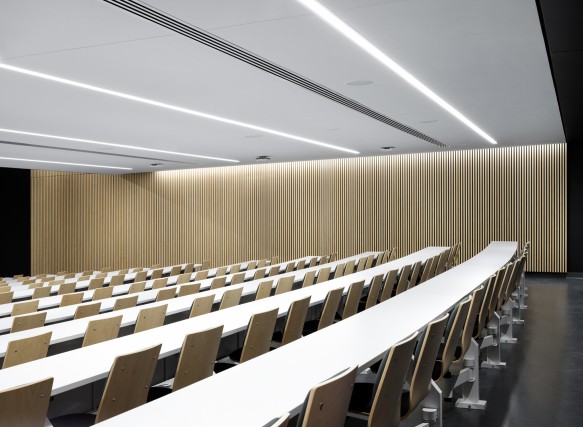 © Adrien Williams (auditorium - bloc nord)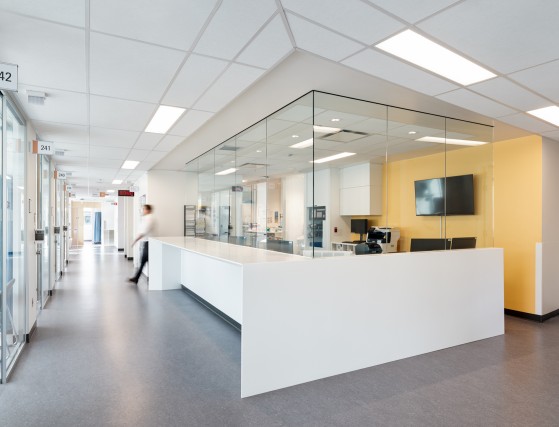 © Adrien Williams (poste de soins infirmiers pour la médecine de jour - bloc ouest)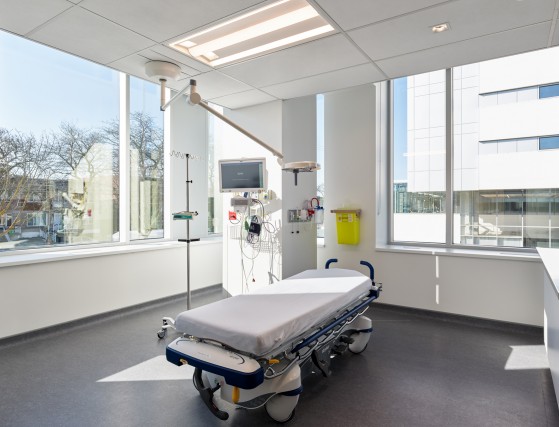 © Adrien Williams (salle de chirurgies mineures)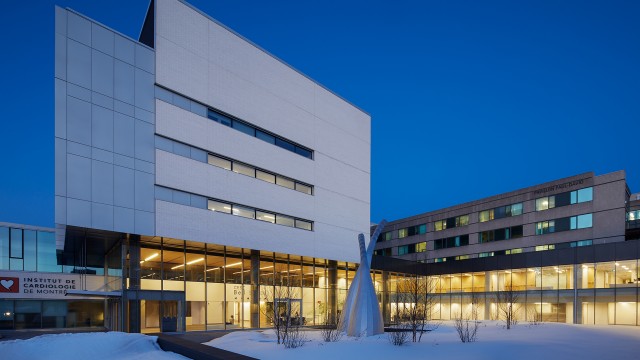 © Adrien Williams

© Provencher_Roy et Jodoin Lamarre Pratte architectes en consortium (blocs nord et ouest, rue Bélanger)

© Provencher_Roy et Jodoin Lamarre Pratte architectes en consortium (bloc ouest, rue Viau)