Expansion and Redevelopment of the Entrance Hall and Department of Radio-Oncology of the Jewish General Hospital (Segal Cancer Centre)
Context
As radiotherapy treatment needs continued to grow, expanding radiation oncology services became a necessary part of the vision of the master plan of the hospital. In recent years, the Radiation Oncology Department had developed from existing spaces. Increased needs and the lack of extra space required the addition of treatment premises for two new linear accelerators, a home for a future accelerator, and a room for brachytherapy.
Partners

With the collaboration of Marosi Troy
Scale

7 220 m² / 23 M$

Completion

2004 — 2009

The architecture is refined and the spaces are bold statements for a hospital. The architects succeeded in optimizing the program's requisite elements by transforming underground corridors into centrally located spaces in a second basement designed around shafts of light emanating from the immense open-air hall to foster the conviviality of these high-traffic spaces.
This project is defined by the expansion of an area of 2,940 m² gross of the existing Radiation Oncology Department at the Jewish General Hospital and a redevelopment of an area totaling 4,280 m². The project integrates the needs associated with the new equipment and the following planning objectives: redevelopment of the main entrance including drop-off and parking zones; creation of a new open-air hall allowing for natural light to reach processing areas; redevelopment of support areas associated with existing accelerators; expansion of the simulation and planning area near the existing one; creation of a new treatment area including three new concrete shelters and a brachytherapy room, as well as all related spaces; and the design of offices, workshops, and rooms dedicated to medical and physics staff.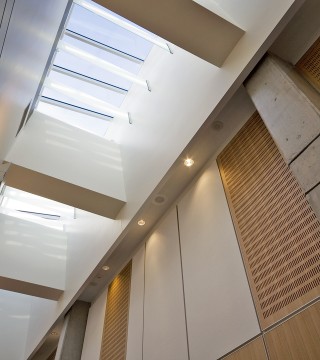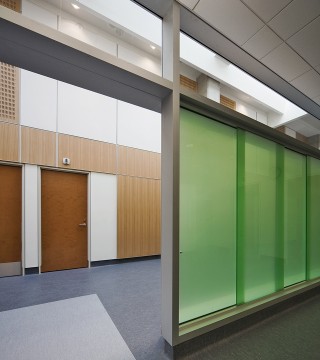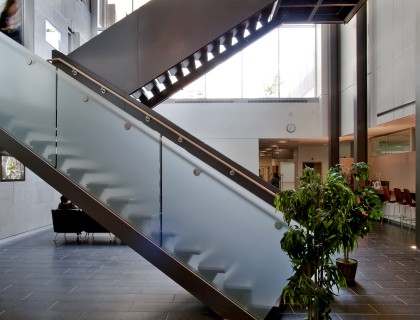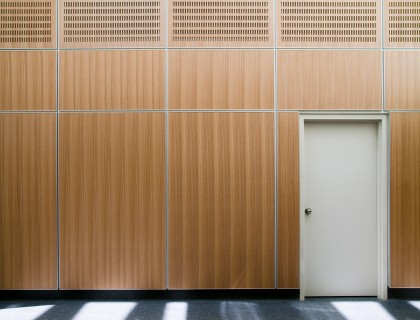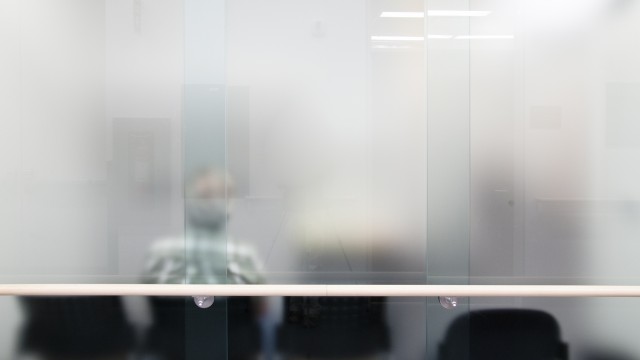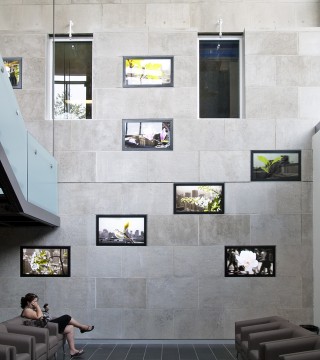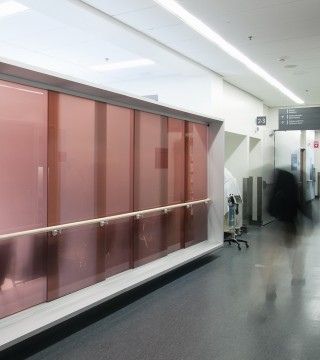 This complex project was completed successfully within an existing building thanks to scheduling allowing for clinical activities to continue uninterrupted. This institutional project also has high quality interior finishes and was conducted in three major phases and in complete compliance with budgets and timelines.