Expansion and renovation of the Bordeaux-Cartierville Housing and Long-Term Care Centre
Context
The firm's intervention at the Bordeaux-Cartierville Housing and Long-Term Care Centre (Saint-Joseph-de-la-Providence Housing Centre) focused on the expansion and renovation of the existing centre to provide the elderly and multi-handicapped patients adapted living environments. The relocation of the CLSC was also part of the programming.
Scale

14 M$

Completion

2002 — 2006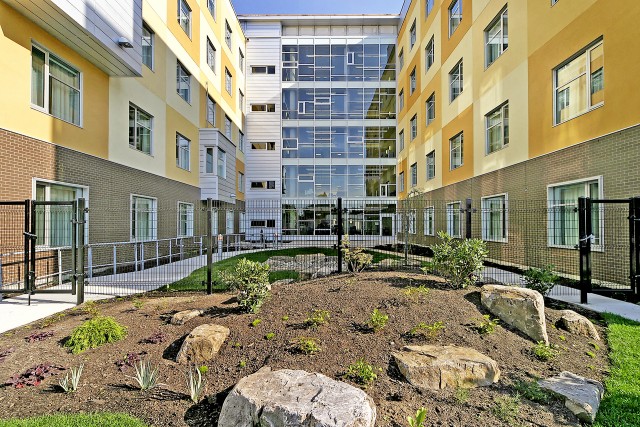 © Jean Mercier
The expansion project consists of modular living units (140 beds), a day center, administrative and rehabilitation services, and community and support spaces. The street facades have been developed in continuity with those of existing buildings, and those overlooking the inner garden have a more intimate character, where each room is identified by colors. Natural light, an essential link with the external life, penetrates abundantly. Access and landscaping have also been modified and adapted to this particular clientele.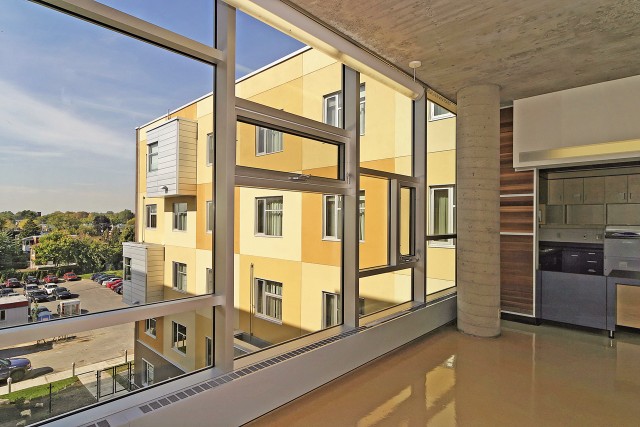 © Jean Mercier
The CLSC project was carried out inside the former Mother House of the Sœurs Oblates Franciscaines de St-Joseph Community, which was originally located in a school and a private residence. The development of 3000 m2 spread over 5 levels includes reception, archives, waiting rooms, youth clinic, UMF (family medicine teaching unit), emergency clinic, social services, home care, vaccination services, "school" clinics, etc. An important connection with the CHSLD was made to optimize certain common-use premises including the day center and to facilitate operations and maintenance.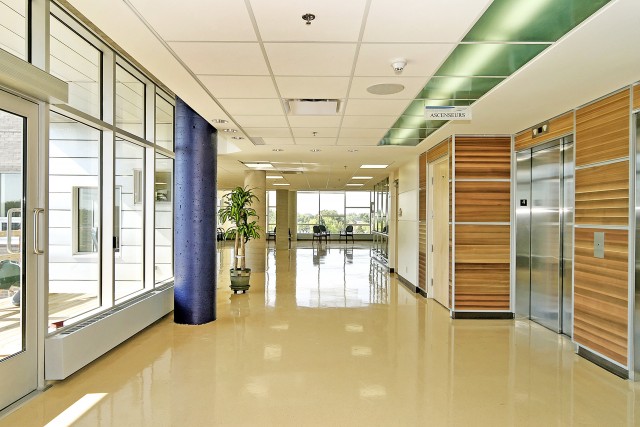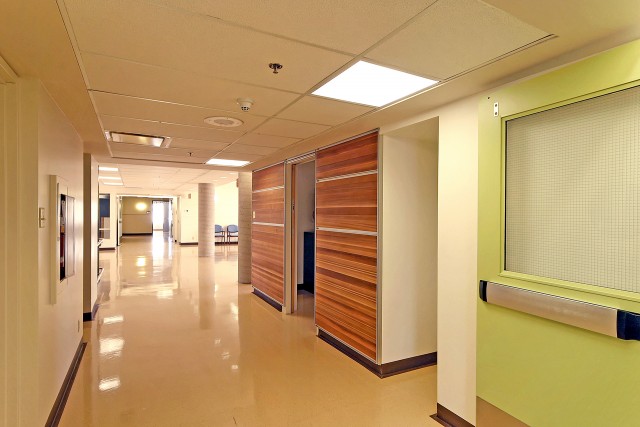 © Jean Mercier