Expansion and renovation of the McCord Museum
Context
The building occupied by the McCord Museum of Canadian History since 1971 was designed by architect Percy E. Nobbs and his associates Hutchison and Wood from 1904 to 1906. It displays a hybrid architecture from the Arts and Crafts and English Domestic Renaissance. In 1988, Jodoin Lamarre Pratte architectes was selected to design the expansion works to double the space of the museum.
Localisation

Partenaires

LeMoyne Lapointe Magne architectes
Envergure

9 250 m² / 30,5 M$

Période de réalisation

1988 — 1991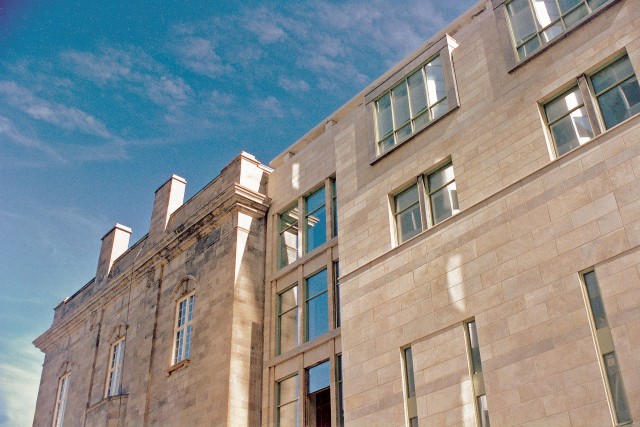 © Louis Bellefleur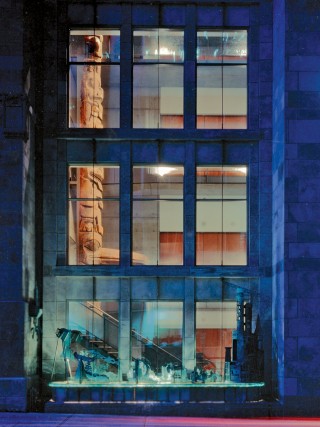 © Michel Brunelle
The expansion consisted of equipping the museum with sophisticated preservation laboratories and providing it with the best thermal control techniques. Large underground spaces were built to accommodate the various collections and archives. A double envelope concept is thus developed to manage the degree of humidity and to favor the admission of natural light while maintaining the durability of the original envelope.
The site being located in a densely developed area of the city centre and bordered by high adjacent buildings, the challenge was to integrate the expansion into this context, giving it importance. The combination of proportions and volumetry, as well as the limestone lining, allow the fusion and continuity of the two buildings, the existing one and the extension, while integrating the modern part in the historical and constructive tradition of the Golden Square Mile. The newly created lateral glass entrance opens like a cathedral nave where a totem of 33 feet in height acts as a pillar structuring space.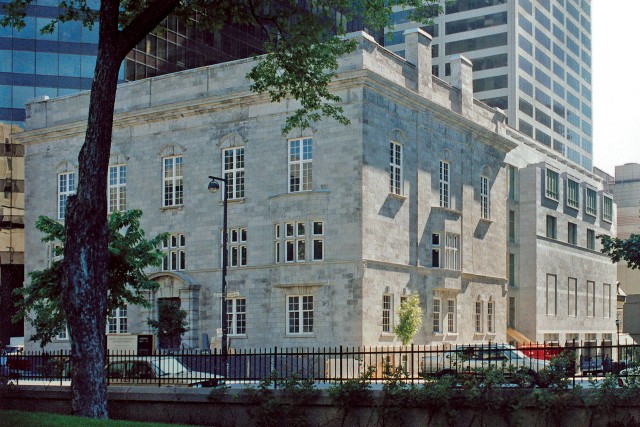 © Louis Bellefleur
The use of concrete, wood and glass forms the contemporary work. The sieved interior spaces are defined by means of a series of horizontal layers crossed by delicately modulated vertical spaces. The old ballroom with vaulted ceiling transformed into a documentation center contributes with splendor to the refinement of the Museum. The size of the expansion does not break with the privacy of the Nobbs building. The formality of the institutional space and the warmth of the spaces of work, research and circulation result in an architecture of great dignity.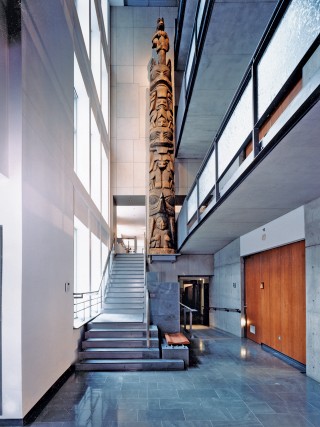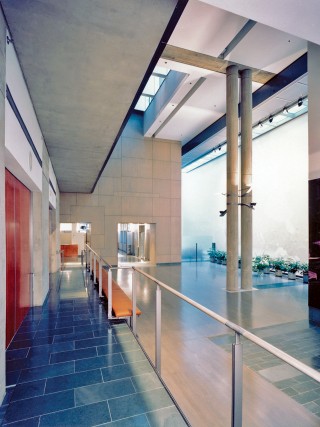 © Michel Brunelle
Awards and Distinctions
Governor General's Medal for Excellence in Architecture - 1994
Ordre des Architectes du Québec Award of Excellence - 1992
Prix Orange from Sauvons Montréal - 1992
Prix Orange from Sauvons Montréal, urban design - 1992
Association des entrepreneurs en maçonnerie du Québec, project of the year - 1991
Canadian Architect Award of Excellence - 1989