Expansion of the Department of Radiation Oncology at Hôpital Maisonneuve-Rosemont
Context
This project consists of a 3,100 m² extension of the existing radio-oncology department's aggregate surface area, as well as the restructuring of a section measuring 473 m². The rise in the number of people waiting for radiation therapy justified the addition of three high-energy linear accelerators with the necessary infrastructure to accommodate a future device in a fourth treatment room. The project also includes the redevelopment of certain elements in the existing department, including the addition of examination rooms, a new CT scanner, simulation chambers with two virtual planning stations, and four treatment planning stations.
Scale

3 600 m² / 15 M$

Completion

2004 — 2008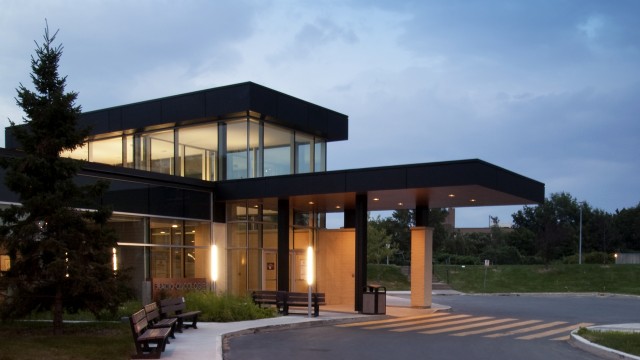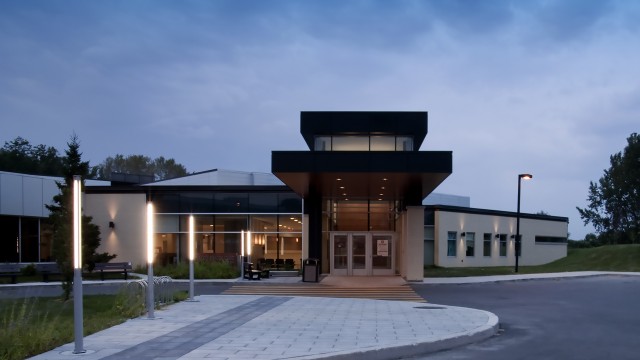 © Yien Chao
The project includes the upgrading of the technological infrastructure of the Radiation Oncology Department in two parts: the installation of a new treatment plan simulator, and the construction of a new brachytherapy room. The first part had two phases, the first of which was a matter of moving existing equipment (CT scanner) to existing redeveloped facilities to make way for the second phase of space planning based on the installation prerequisites of a new treatment phase simulator. The second part of the project involved the expansion of an area of 165 m² of the existing Radiation Oncology Department at the Maisonneuve-Rosemont Hospital for a new brachytherapy room.
The main challenges of the project were in significantly increasing treatment capacity, responding to the demands of total-body radiation (bone marrow transplants), implementing new treatment techniques, and establishing a base for research and development.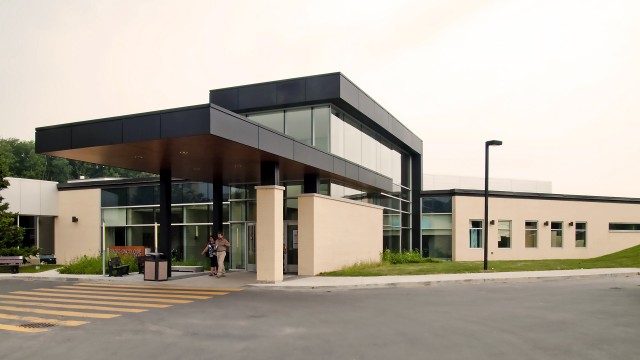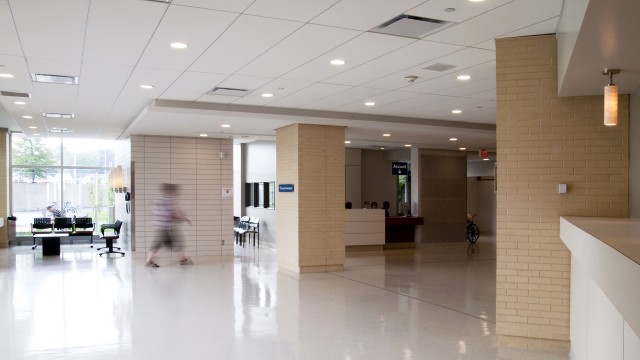 © Yien Chao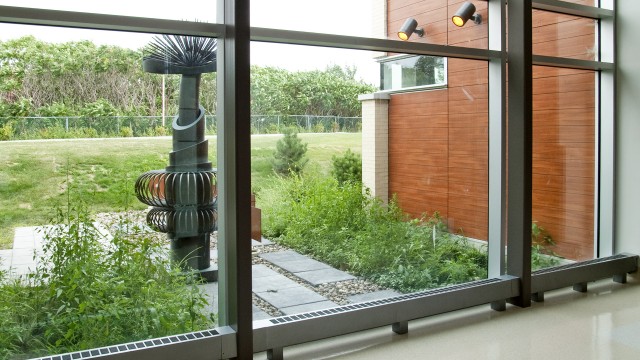 © Yien Chao
The concept of the addition was is in keeping with that of the current spatial organization. Impact on the existing structure comprised the integration of a new boiler room linked to the existing one by an underground tunnel; moving the service road to provide for fire lane access; the loss of parking spaces to the south of the pavilion; and the modification of the main entrance, equipment entrance and drop-off zone to accommodate the new treatment areas and improve functionality. The new facilities took into account the consolidation and expansion of various existing operating areas and of the relocation of certain sectors and functions to the addition.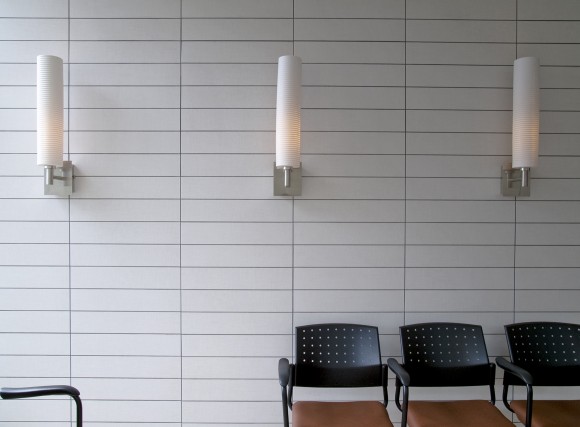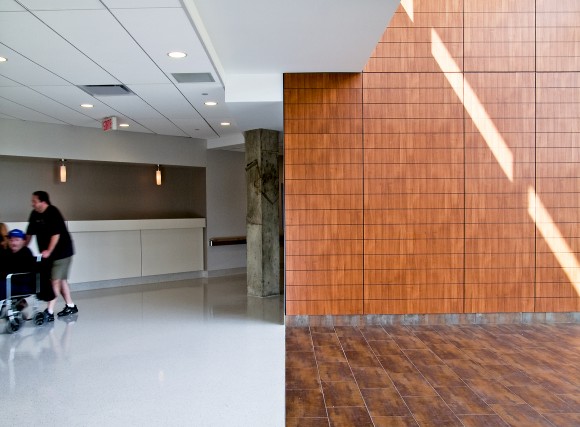 © Yien Chao
Jodoin Lamarre Pratte architectes alone conducted every stage of the realization of this mandate, from the functional and technical program to the monitoring of work.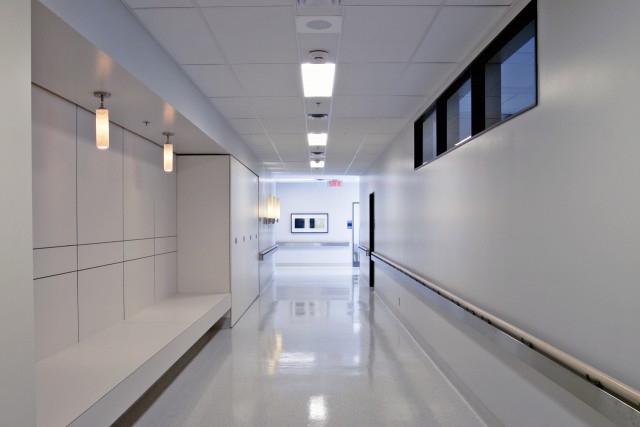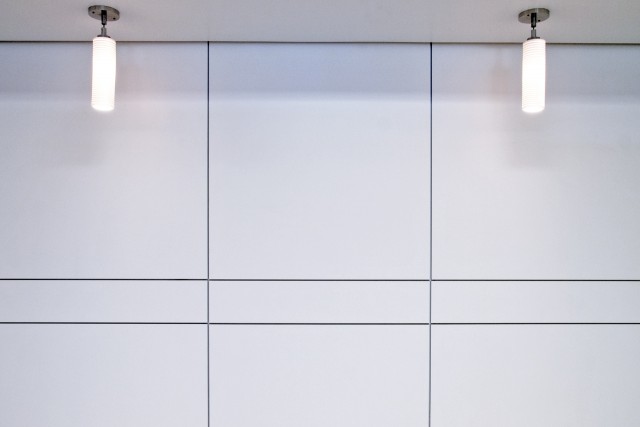 © Yien Chao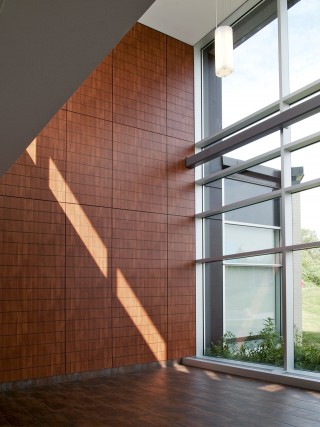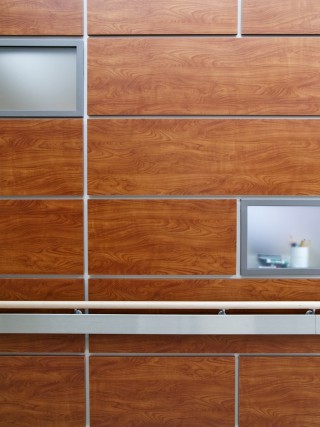 © Yien Chao