HEC Montréal
Context
The HEC Montréal business school was designed in partnership with the architect Dan. S. Hanganu. It is located at the base of University of Montreal, on the north-west flank of the Mount Royal. The forest and the urban interface are the defining elements of the building, which is orchestrated around a triple height winter garden. The gallery, the amphitheater and the cafeteria are gathered around this central nod which follows the treeline of nearby Bois des Pères. Its generous windows create a visual breakthrough, ensuring continuity between the Mount Royal and the building's interior.
Scale

62 000 m² / 84 M$

Completion

1992 — 1996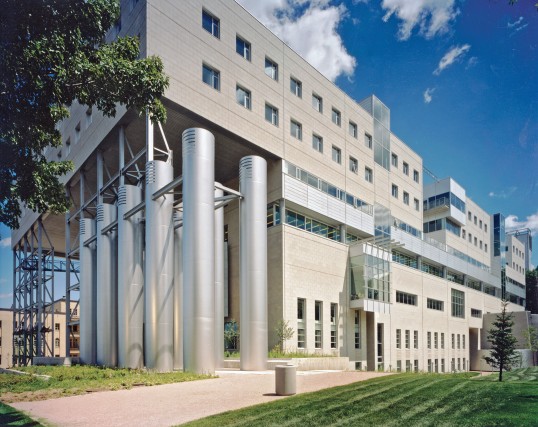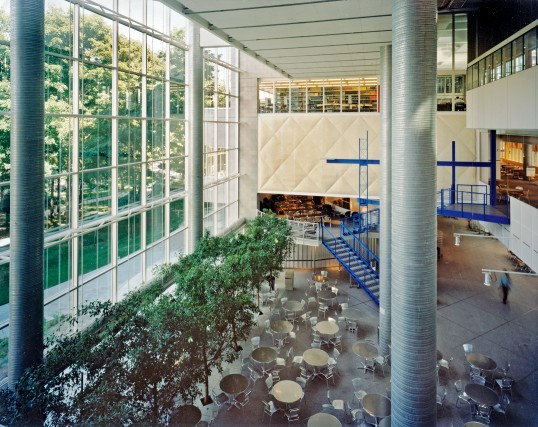 © Richard Poissant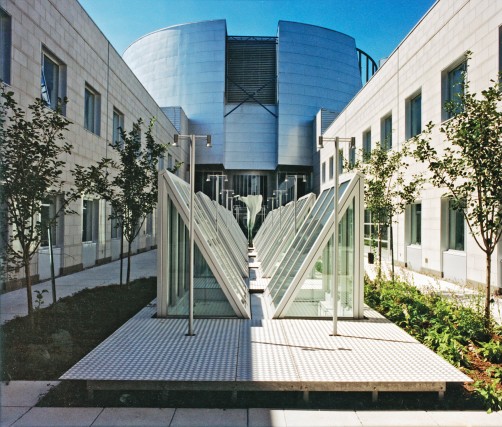 © Richard Poissant
The gigantic building offers a vertical division of functions and a highly-structured spatial organization. It dialogues with its environment and optimizes vertical and horizontal transparencies. Cylindrical skylights bring natural light into the heart of the building. The single-floor library offers a large space with natural zenithal natural lighting with a view of the city and the adjacent woods.
The building is composed of multiple shapes and materials as well as multiple spaces, whose succession creates a feeling of belonging and encourage communications and exchanges. The place's translucency and contemporaneity are the result of a bold architecture, serving well this high place of knowledge and teaching, open onto the world.
HEC Montreal has opening windows in the offices, interactive management of energy consumption and elevators, a calibrated use of window types, an adaptable natural gas heating system as well as a cost-efficient parking space heating system through the recycling of extracted air.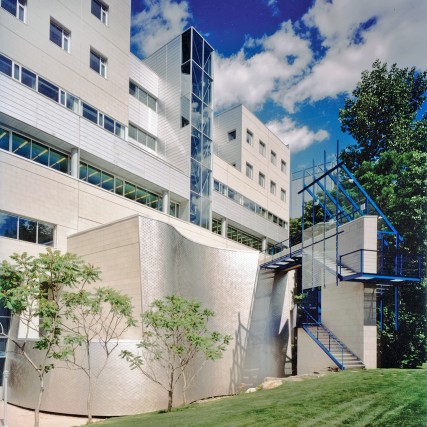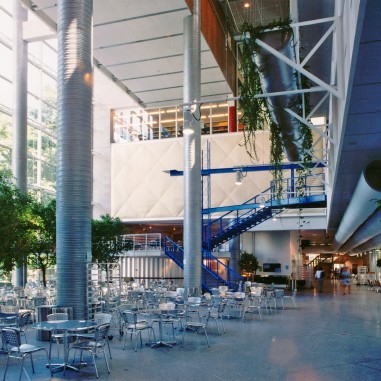 © Richard Poissant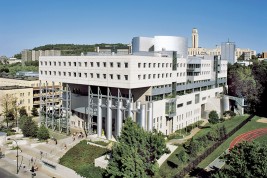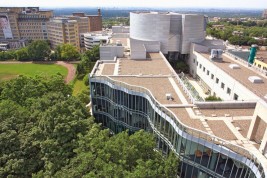 © Richard Poissant