Historic restoration of the roofs and attics of the Pavillon Marie-Morin of the Hôtel-Dieu
Context
The project consisted of the historic restoration of the roofs and attics of the Pavillon Marie-Morin of the Hôtel-Dieu, built in several successive phases from 1859 to 1924. It was requested that the complete restoration of the attics respects their original constitution and construction technique.
Scale

2,2 M$

Période de réalisation

2011 — 2017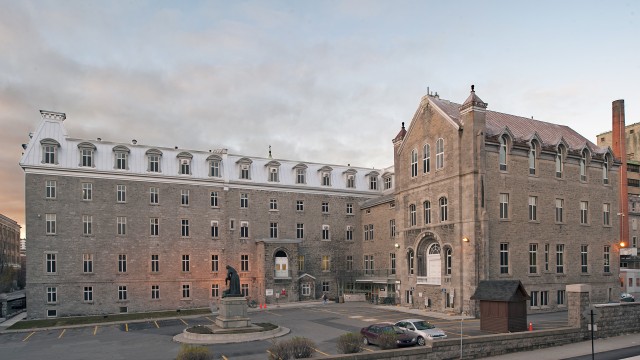 © Alain Laforest, 2011
The original attics were built with a wooden structure covered with sheet steel. The dormer windows were built in painted wood. For the repair work, it was decided to use Galvalume galvanized steel. The scope of the mandate included expertise, updating the facilities to current standards, preparation of plans and specifications, and site supervision in occupied hospital premises. Repairs to the solid masonry wall were also carried out in 2013 and 2014 and the successive restoration phases continued until 2017. The four-phase project, carried out in consultation with the City of Montreal and the Ministry of Culture, was the subject of grants for the preservation of heritage.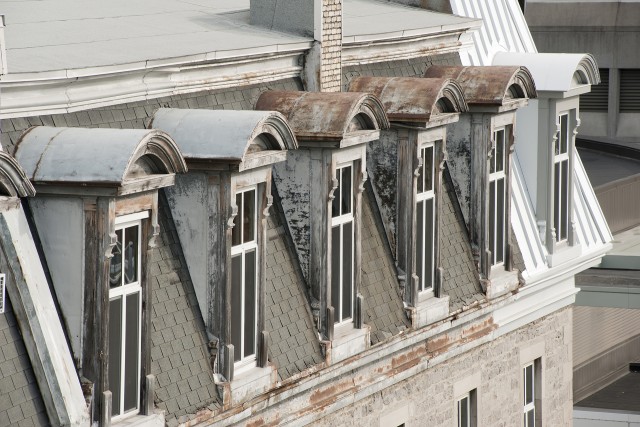 © Alain Laforest, 2011
The roof has been completely restored using the best techniques and materials according to the available budget, ensuring its sustainability for the next 50 years and a healthier environment for patients, staff and other users.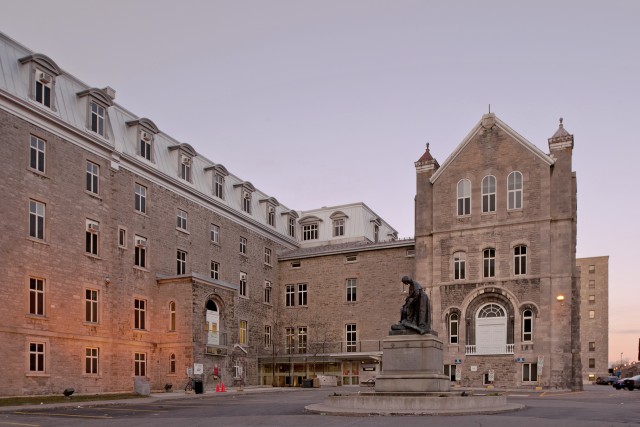 © Alain Laforest