Hôpital Charles-Le Moyne's Expansion and redevelopment of the emergency department
Context
This two-storey expansion at the Charles-Le Moyne Hospital, located at the intersection of Saint-Charles and Verchères streets, enabled the facility to double the size of the emergency room in order to meet the growing needs of the population. The new premises house several new examination rooms, including a room devoted to radiology. This redevelopment also allows the establishment to consolidate several specialized services such as orthopedics, minor surgery and gynecology.
Partner

Vincent Leclerc architecte inc.
Scale

6 875 m² / 31 M$

Completion

2004 — 2017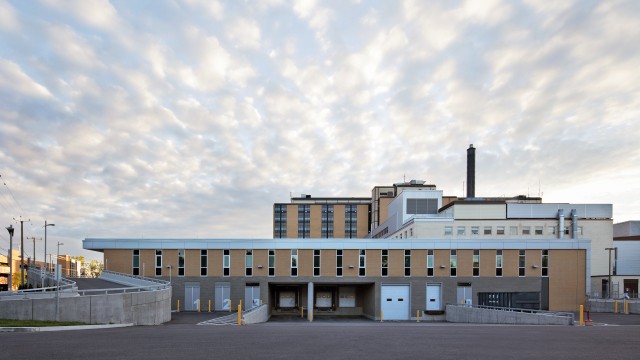 © Adrien Williams
This expansion and redevelopment project was implemented on a site with a vertical drop of 3 meters from Boulevard Taschereau. This important difference in level has led to a significant constraint on the location of the enlargement and its geometry. Expansion of the emergency department of 38 stretchers was located on the ground floor, while the mechanical room, landing stages and delivery docks were located in the basement while being accessible from the ground floor of rue Saint-Charles. The position of these ambulant accesses, ambulances and delivery trucks was therefore dependent on this topography.
The expansion was designed to allow the construction of two additional floors to accommodate, among other things, the expansion of laboratories and the operating facility. A new mechanical leach will serve future floors only and will be able to support a heliport.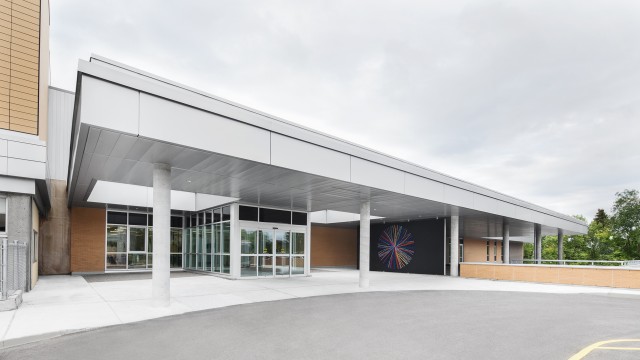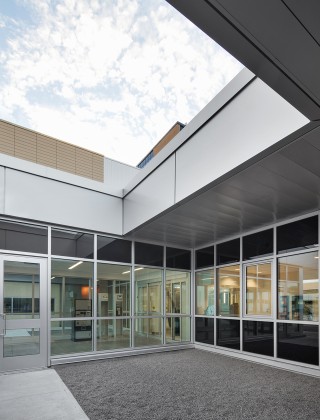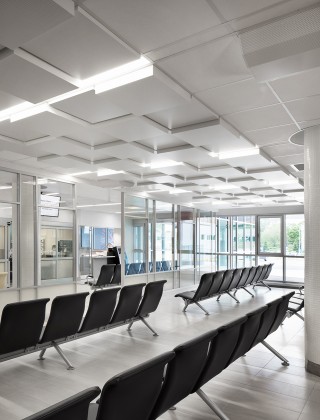 This project evolved in a complex process as its design was developed in conjunction with the Montérégie Integrated Cancer Center and the construction of a staggered parking lot at the Charles-Lemoyne Hospital. The expansion of the emergency department had therefore to be elaborated with the constraints imposed by other projects, creating a context of effervescent and evolutionary design.
It was necessary to construct temporary reception and dispatch docks and install a new generator so that the facility could operate during the construction period.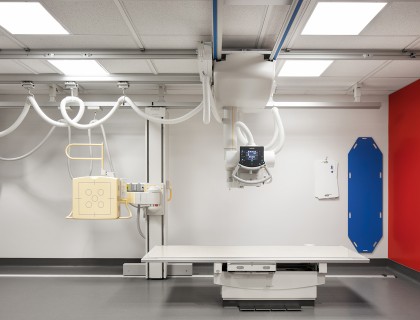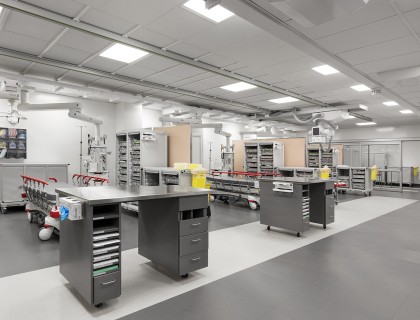 © Adrien Williams