Integrated Cancer Center of Charles-Lemoyne Hospital
Context
This project involves the expansion of the Charles-Le Moyne Hospital, an affiliated university and regional center of the Montérégie region, with the construction of a new cancer center. The chosen concept includes interior courtyards and drops at the perimeter of the building, which promote a maximum of natural light and contact with the exterior for all floors of the new building, including the basement where the treatment rooms are located. The total area of the 12,000 m² expansion was designed taking into account the future development of an additional six floors.
Partners

Les architectes Goyette Rancourt Boudreau
Scale

12 000 m² / 46 M$

Completion

2003 — 2010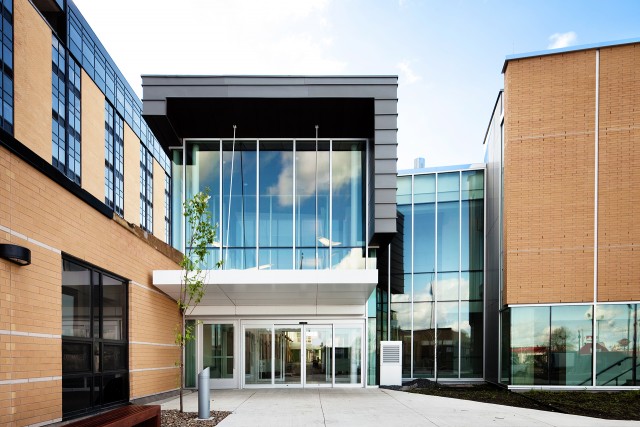 © Nicolas McComber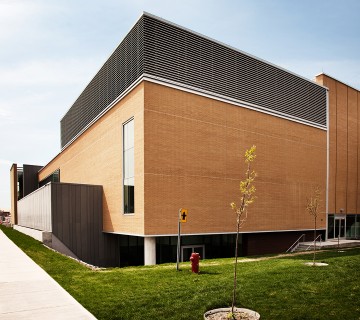 © Nicolas McComber
The program includes six teletherapy treatment rooms, two brachytherapy rooms and the physics area in the basement. The ground floor includes the functions of reception, consultation and simulation of treatment. A public atrium was created at the junction of the extension and the existing building. On the first floor are chemotherapy treatments, the pharmacy sector and the administrative functions of the Cancer Research Center. When it opened, the new facilities made it the largest new cancer center in Quebec.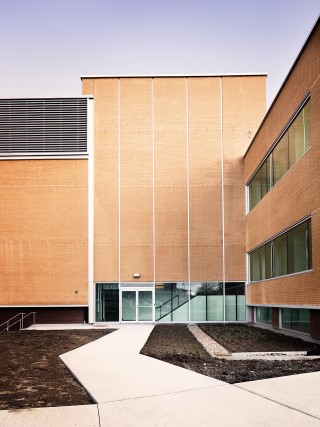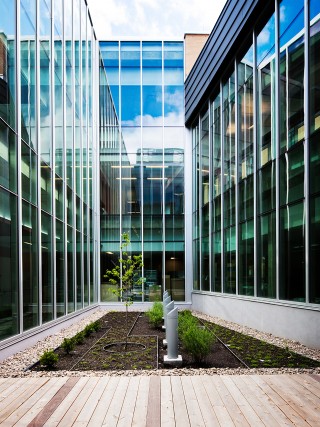 © Nicolas McComber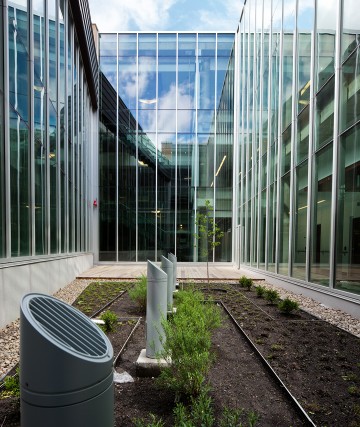 © Nicolas McComber
The main challenges of the project have been the harmonious integration of complex medical equipment; in the phasing of works allowing the temporary relocation of the main entrance and the deviation of the major underground services before the works; soil decontamination; planning the project and its large mechanical rooms so that it can easily accommodate six additional floors in the future; the maximization of natural light throughout the project, despite the very large size of the building (3,500 m² / floor) ―thus respecting as much as possible the international standards for access to natural light―; planning breakthroughs on the outside at the end of a corridor in a systematic way, reducing stress in patients and facilitating orientation within the building (wayfinding); and finally the development of two green courtyards and outlying gardens bordering the waiting rooms and public spaces, to provide dynamic spaces with views of the outside and the passage of the seasons. The addition of this new building also necessitated the relocation of the hospital's main entrance and pedestrian and vehicular piers.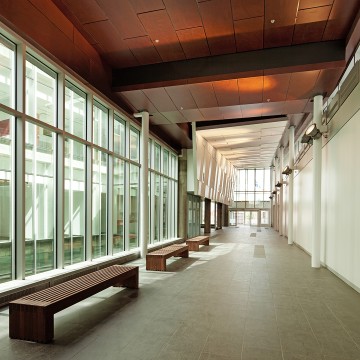 © Nicolas McComber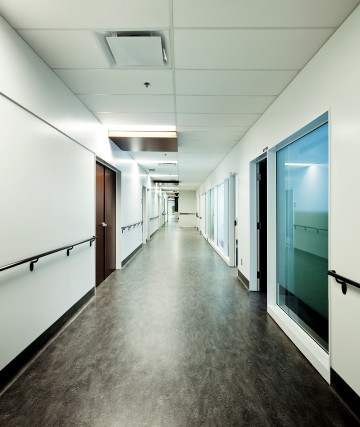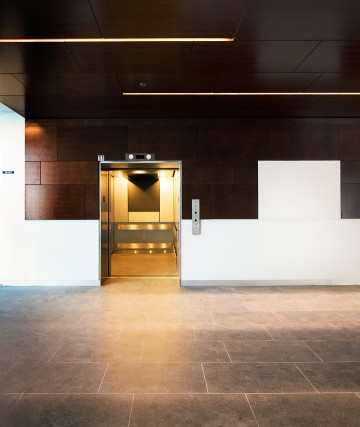 © Nicolas McComber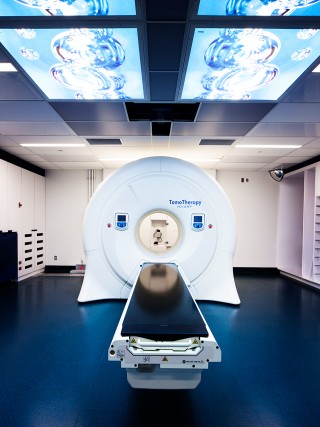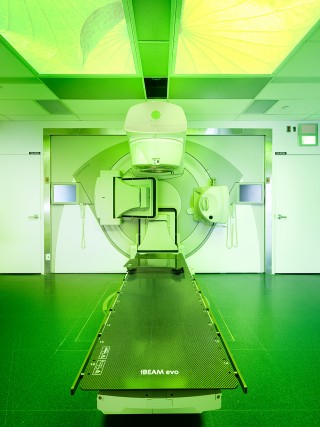 © Nicolas McComber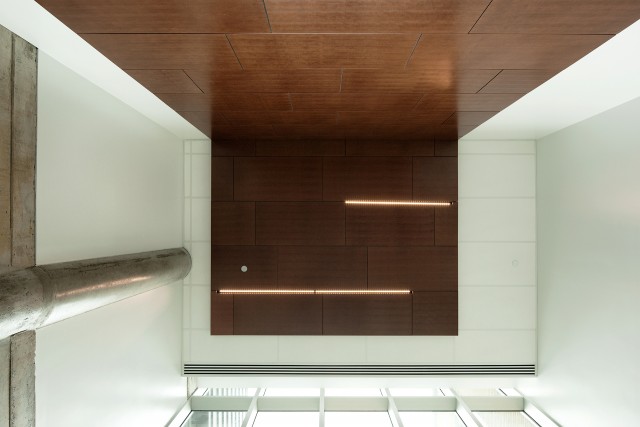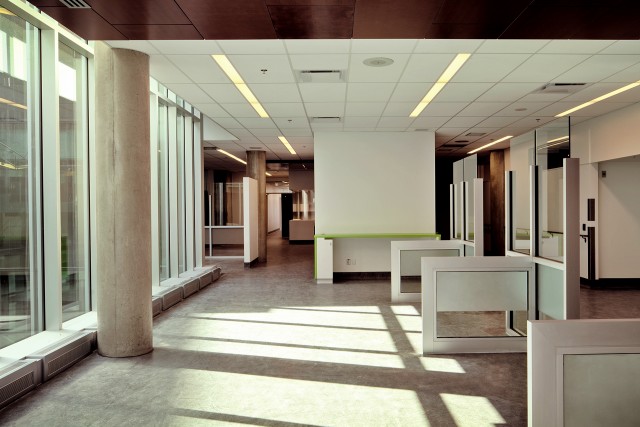 © Nicolas McComber