Jean-Coutu and Marcelle-Coutu Pavilions of the Université de Montréal
Context
The Jean-Coutu (Faculty of Pharmacy) and Marcelle-Coutu (Institute for Research in Immunology and Cancer) Pavilions complete the scientific block of the Université de Montréal, delimited by the existing Aisenstadt and Desmarais Pavilions, which respectively integrate the faculties of Mathematical Sciences and Computer Science.
Partners

NFOE, Birtz Bastien Beaudoin Laforest architectes, Lemay
Scale

35 000 m² / 105 M$

Completion

2002 — 2005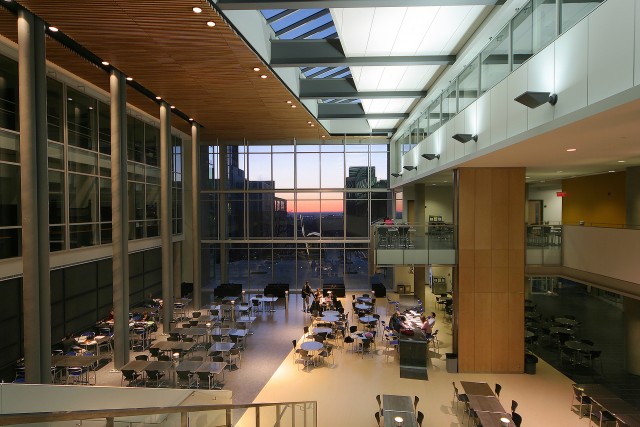 © Jean Mercier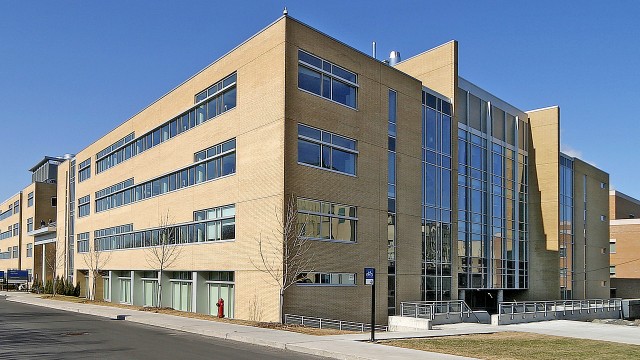 © Jean Mercier
The Faculty of Pharmacy, formerly located in the main pavilion, has been relocated to the Jean-Coutu Pavilion and occupies twice its previous area. In addition to academic functions such as classrooms, auditorium and teaching laboratories, the pavilion houses on the upper floors laboratories for about twenty researchers and professors respecting the highest standards in biosafety, as well as the offices of directions of the Faculty. A 750 sqm atrium, major architectural element of the project, opens on several levels.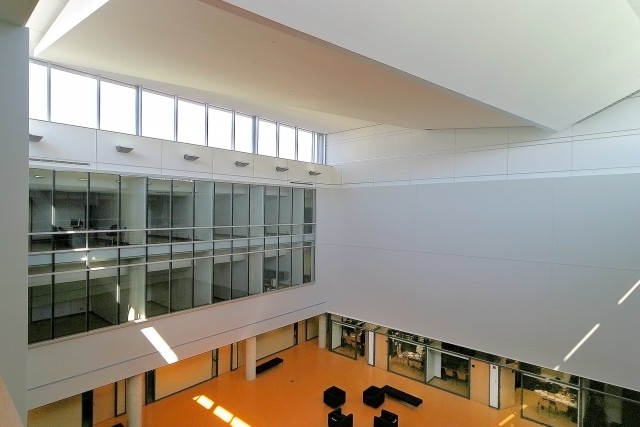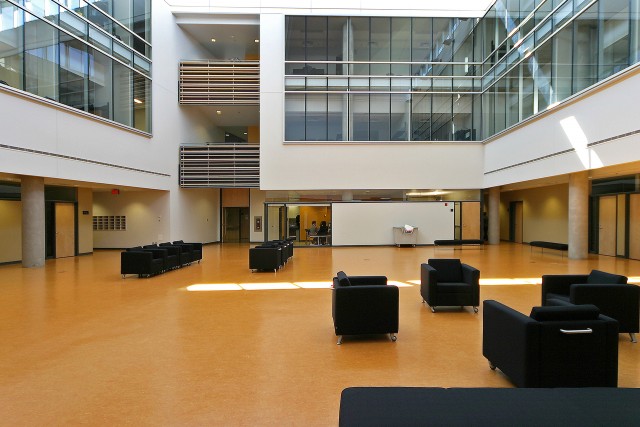 © Jean Mercier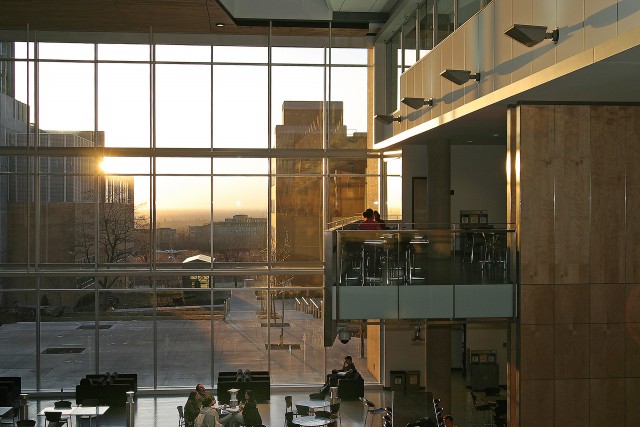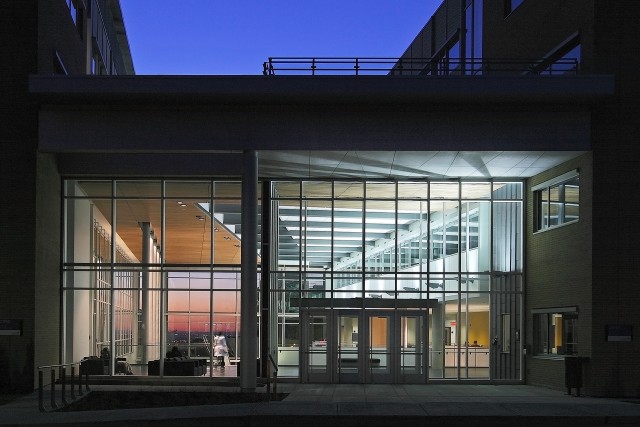 © Jean Mercier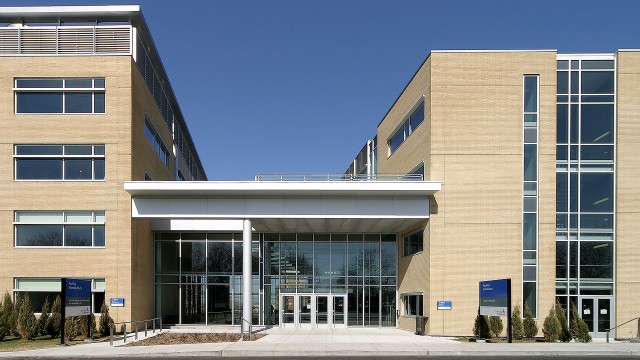 © Jean Mercier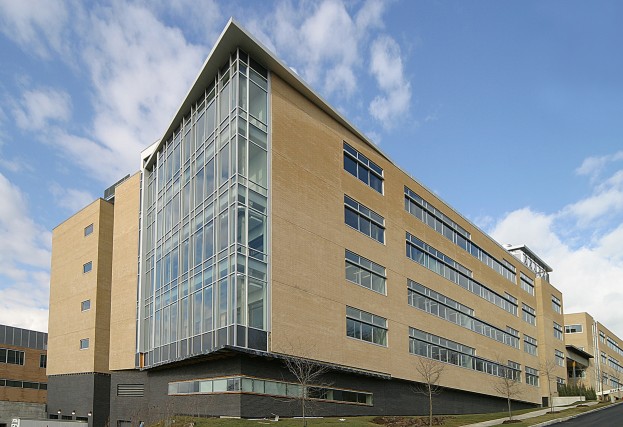 © Jean Mercier
The Marcelle-Coutu Pavilion houses the Institute for Research in Immunology and Cancer, which contains nineteen generic microbiology laboratories. The shared instrumentation fits into the center of the building with other functions requiring no natural light including infographic, imaging, microscopy, cyto-fluorometry, histology, and genomics-proteomics labs. In addition, biocontainment areas at P-2 and P-3 levels have also been incorporated into the building. The concept of this pavilion has been designed to provide abundant natural light through openings in the roofs, which carry light through narrow four-storey atriums.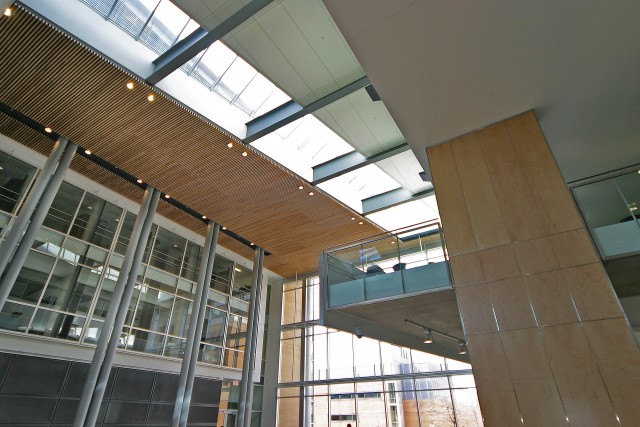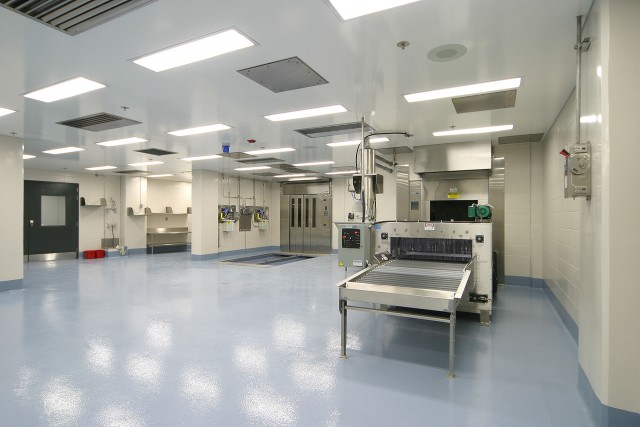 © Jean Mercier