Last phase of the new CHUM hospital complex in downtown Montreal
Context
Jodoin Lamarre Pratte architectes, in consortium with MSDL, has been mandated to complete the last phase of the new Centre hospitalier de l'Université de Montréal (CHUM), erected at the corner of René-Lévesque Boulevard and Saint-Denis Street. This last phase of 70,000 m² includes a 365-seat auditorium, two connected 16- and 17-storey towers that house outpatient clinics, a library, medical archives and administrative spaces, as well as an 850-car parking lot and locker rooms for approximately 3,300 employees located underground. This phase includes the demolition of the former Saint-Luc Hospital in order to free up the site for construction. This project is aiming for LEED Silver certification.
Partners

Design:
CannonDesign + NEUF architect(e)s
Revision of the design, execution and construction supervision:
Jodoin Lamarre Pratte / Menkès Shooner Dagenais LeTourneux architectes en consortium
Scale

70 000 m² / 275 M$

Completion

2018 — 2021
© Adrien Williams
The new CHUM hospital complex, designed by CannonDesign + NEUF architect(e)s, was planned in two phases in order to meet the CHUM's functionality requirements and to maintain the operations of the Saint-Luc Hospital during the realization of the first phase. This phase corresponds to the construction of the south pavilion, which was commissioned in the fall of 2017. The revision of the design, the execution of the plans and specifications as well as the construction supervision of the last phase, which includes the demolition of the Saint-Luc Hospital and the construction of the North Pavilion and the building housing the auditorium, was accomplished by our team in consortium with MSDL.
The firm also participated in the construction of the CHUM Research Centre, a LEED Gold-certified project adjacent to the south pavilion and delivered on time and on budget in the fall of 2013.
© Adrien Williams
© Adrien Williams
© Adrien Williams
© Adrien Williams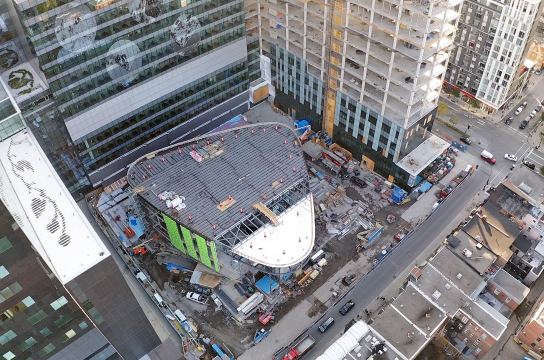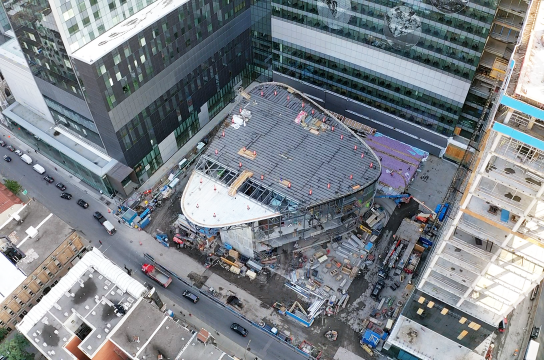 © Structures de Beauce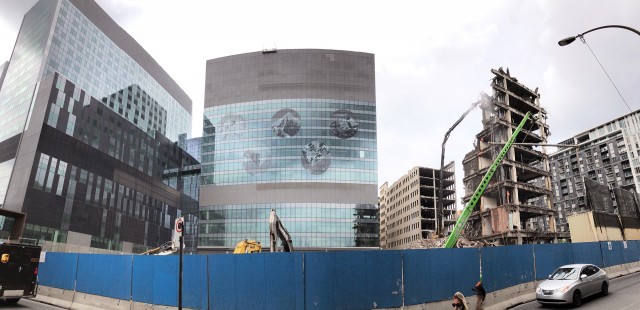 © Chantier de démolition de l'hôpital Saint-Luc (Jodoin Lamarre Pratte architectes, 2018)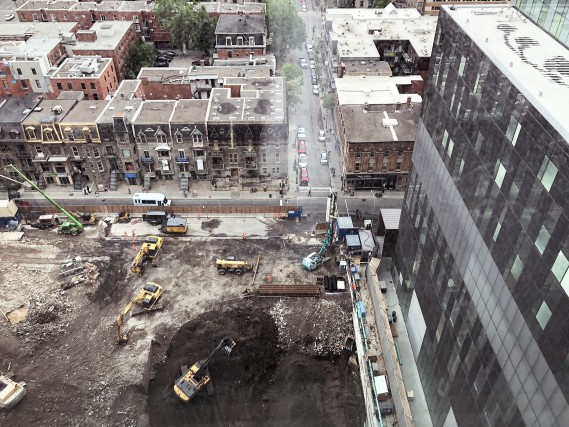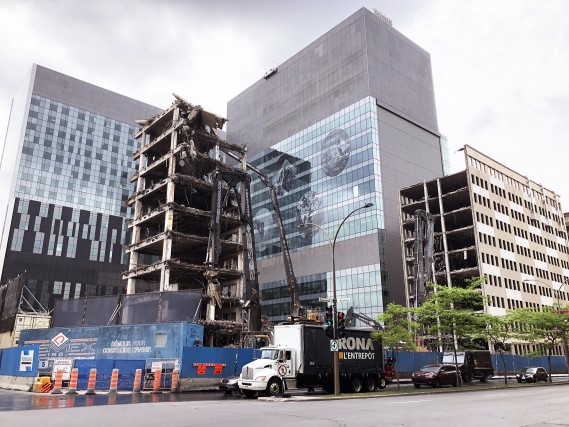 © Chantier de démolition de l'hôpital Saint-Luc (Jodoin Lamarre Pratte architectes, 2018)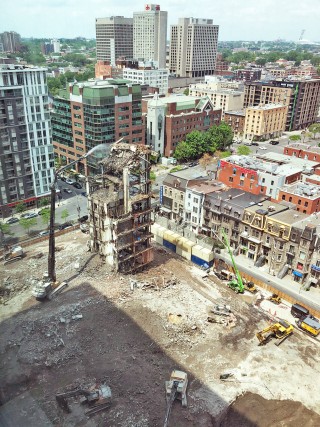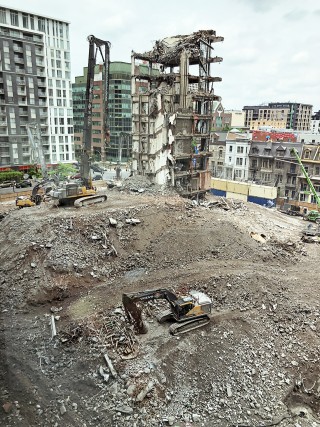 © Chantier de démolition de l'hôpital Saint-Luc (Jodoin Lamarre Pratte architectes, 2018)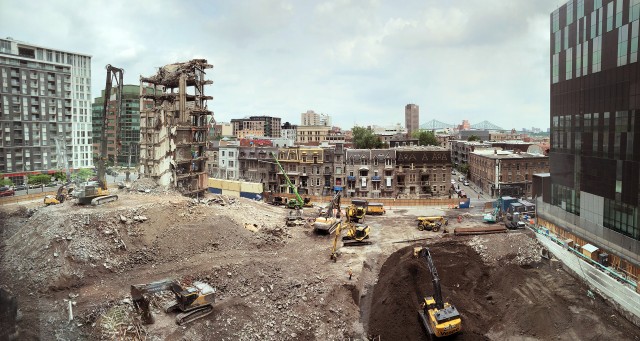 © Chantier de démolition de l'hôpital Saint-Luc (Jodoin Lamarre Pratte architectes, 2018)