Last phase of the new CHUM hospital complex in downtown Montreal
Context
Jodoin Lamarre Pratte architectes was selected to carry out the last phase of the new CHUM, built at the corner of René-Lévesque boulevard and Saint-Denis street. This last 70 000-m2 includes a 400-seats auditorium, a 15-floors tour that will host outpatient clinics, a medical library and administrative areas, as well as a 850-cars parking lot. This phase includes the demolition of former Saint-Luc Hospital to free the site to build.
Scale

70 000 m² / 275 M$

Completion

2018 — 2021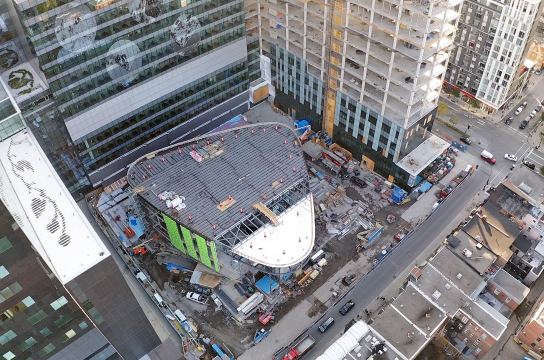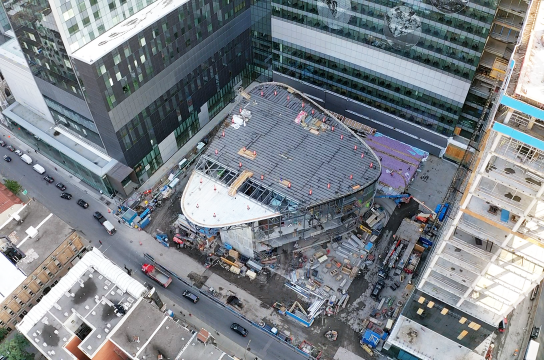 © Structures de Beauce
The CHUM project was planned in two phases to respect the CHUM's functionality requirements and to maintain Saint-Luc Hospital operating during the completion of phase 1. The first phase was the construction of the southern pavilion, done by CannonDesign + NEUF architect(e)s (selected technical proposal in 2011) and put into operation in the fall of 2017. The second phase, which includes the demolition of Saint-Luc Hospital as well as the construction of the north pavilion, is being executed since the beginning of 2018 by our firm in consortium with MSDL.
The firm has also participated in the development of the CHUM Research Center, a LEED Gold certified project contiguous to the southern pavilion and delivered within budget and schedule in the fall of 2013.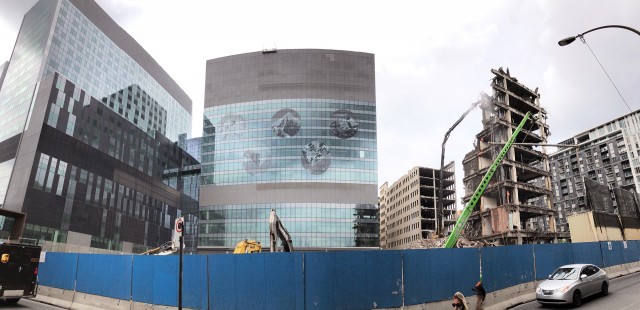 © Chantier de démolition de l'hôpital Saint-Luc (Jodoin Lamarre Pratte architectes, 2018)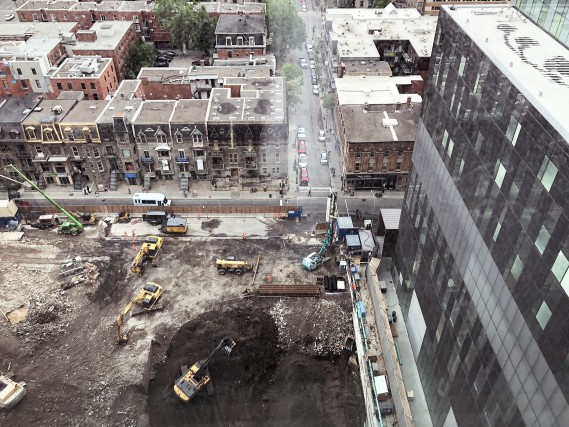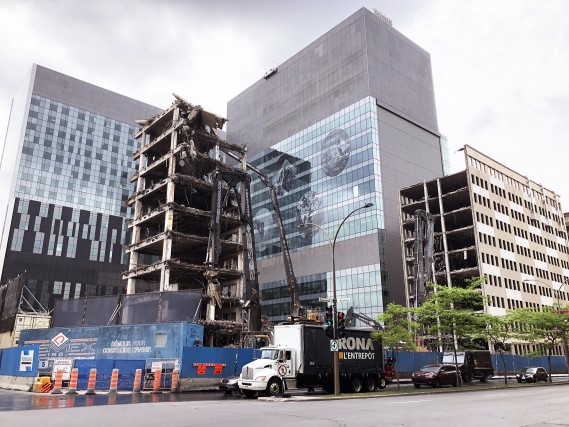 © Chantier de démolition de l'hôpital Saint-Luc (Jodoin Lamarre Pratte architectes, 2018)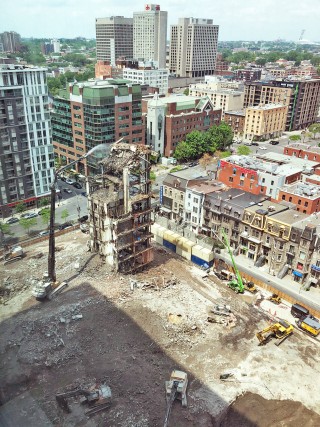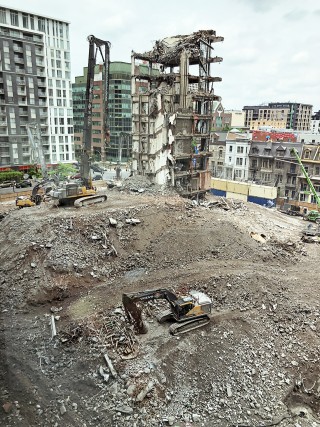 © Chantier de démolition de l'hôpital Saint-Luc (Jodoin Lamarre Pratte architectes, 2018)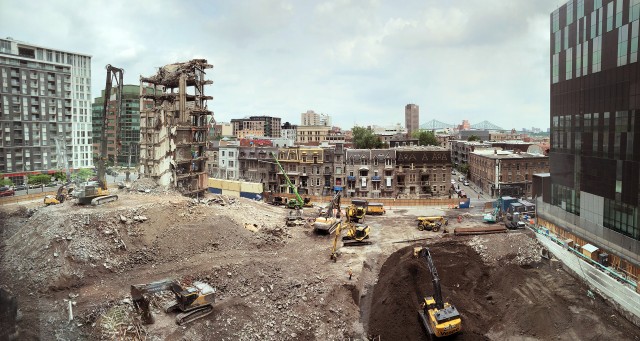 © Chantier de démolition de l'hôpital Saint-Luc (Jodoin Lamarre Pratte architectes, 2018)