Musée d'art contemporain de Montréal
Context
In 1984, 106 teams of architects responded to the Québec government's call for a public design contest for the construction of the Musée d'art contemporain de Montréal. The winning project is that of Jodoin Lamarre Pratte architectes, modified subsequently to meet the final program of the MACM. It was inaugurated in 1992 on the occasion of the 350th anniversary celebrations of the metropolis.
Scale

15 100 m² / 33 M$

Completion

1984 — 1992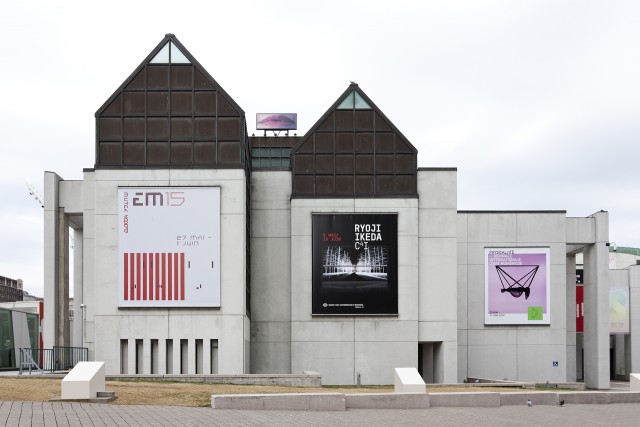 © Musée d'art contemporain de Montréal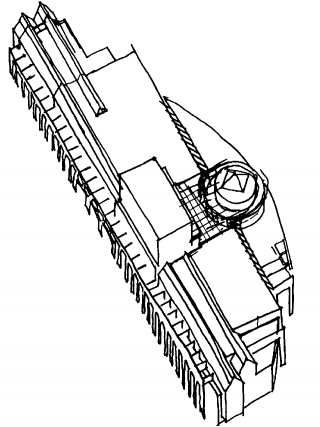 As part of a postmodern approach, the white building characterized by its imposing geometric volumes is set up on the Place des Arts by a sober architectural treatment complementing the Salle Wilfrid-Pelletier, with whom he engages in a rhythmic dialogue by the colonnade of its eastern facade. The building takes advantage of the narrowness and linearity of the site to trigger a privileged relationship with the street and the contiguous square. By reinterpreting the typology of the Italian gallery, the side façade, a long strip, redefines the frame of the Jeanne-Mance street. On the esplanade, the building reveals the depth of its structure by the superposition of volumes and the dynamism of its surfaces. The nesting of the rooms refers to the complexity and the architectural heterogeneity of the city and to the multiple readings of its stratification.
The seven-storey building includes exhibition halls, conservation areas and archives, administrative spaces, the Cinquième Salle (a versatile multi-purpose theater with variable geometry), the multimedia room, the media library and a parking lot. The monumental rotunda of the lobby remains the centerpiece of the museum building, characterized by an abundance of natural light in the rooms. The architectural ensemble is in pursuit of the ideals of the Drapeau era, to create a new artistic heart in the downtown area and to anchor it in a functional network of underground traffic and services. The MACM represents the entire urban identity of Montréal, thanks to strong foundations both on the street and the public square and in the underground city.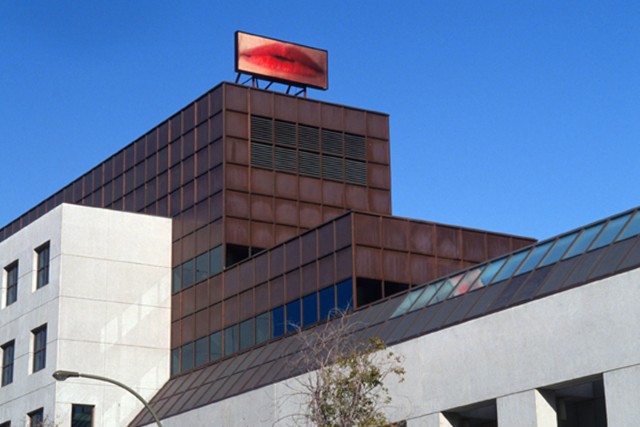 © Musée d'art contemporain de Montréal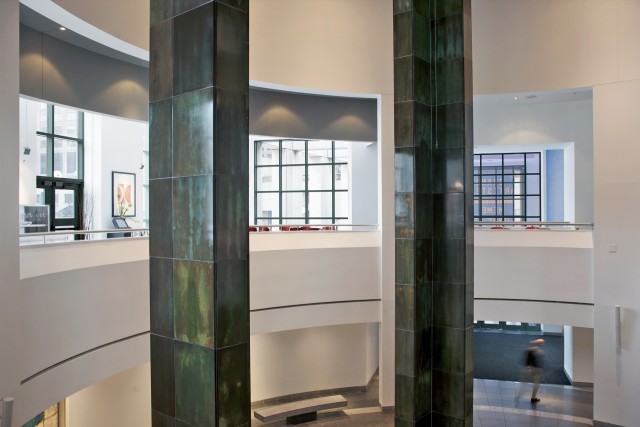 © Musée d'art contemporain de Montréal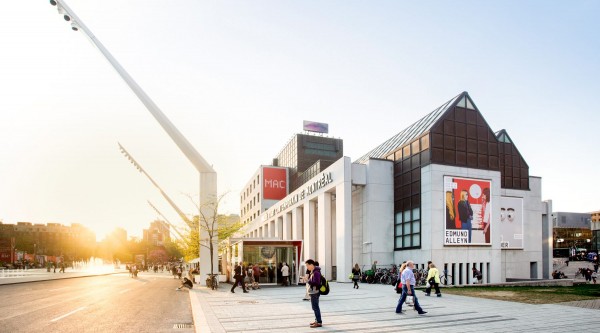 © Sébastien Roy pour le Musée d'art contemporain de Montréal

© Musée d'art contemporain de Montréal