New automated baggage drop-off area at Montreal-Trudeau International Airport
Context
The construction of a new self-service baggage drop-off area is the second and final phase of the revitalization project for the domestic and international departures sector at the YUL Montreal-Trudeau International Airport. Combined with the redevelopment of the check-in area and airline offices, the redevelopment project aimed to improve the quality of service and enhance the passengers' experience, from the first step of their trip, by increasing check-in capacity, integrating new technologies and enhancing the space's architectural quality.
Scale

3 450 m²

Completion

2016 — 2018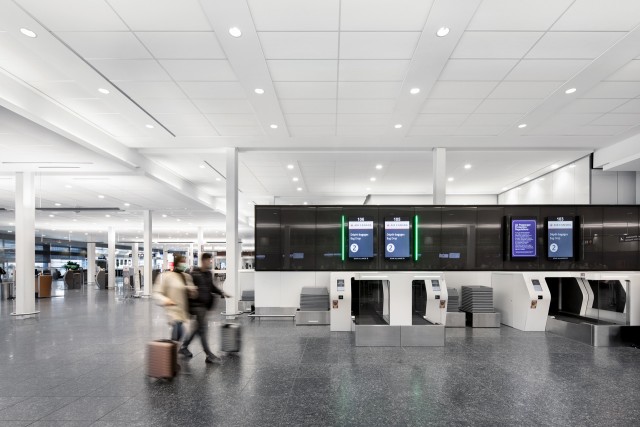 © Adrien Williams
With the completion of this second and final phase, which includes the addition of 15 automated baggage drop-offs and 57 self-service check-in kiosks, a unified and harmonious environment is now offered to passengers who can complete the entire check-in process themselves, thanks to self-service technologies, from the moment they enter the terminal to the time they pass through the search point.
The architectural design of the project stems from the desire to offer passengers clear, uncluttered spaces free of visual obstacles. The design of the volumes and ceilings, the choice of different finishing materials and lighting facilitate the understanding of the functions and the orientation of the passengers. The project was carefully designed to ensure a serene, pleasant, sustainable, safe and efficient environment.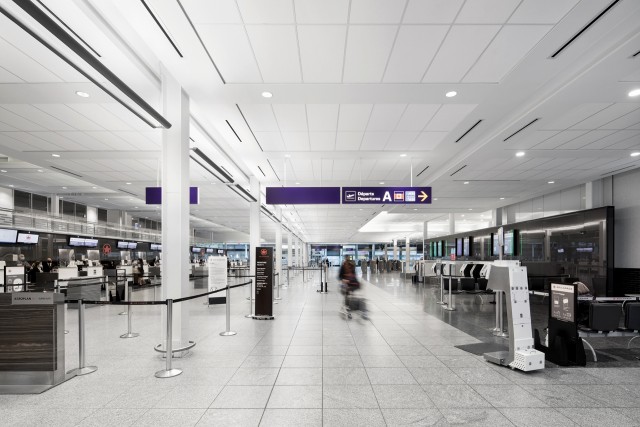 © Adrien Williams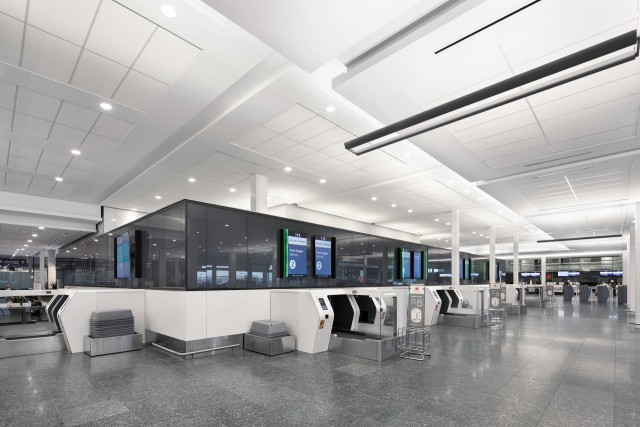 © Adrien Williams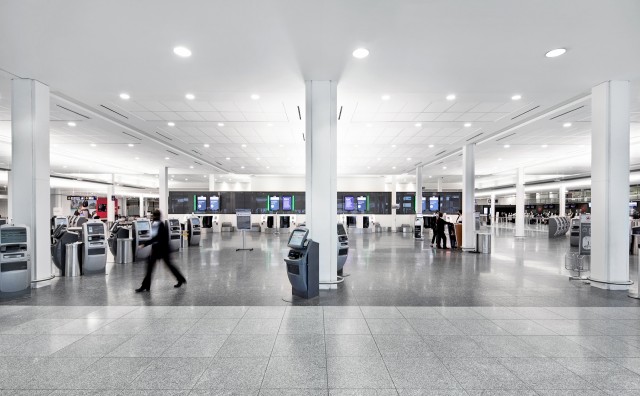 © Adrien Williams