New Louis-Philippe-Paré Secondary School in Châteauguay
Context
With a surface area of more than 38,000 m² and designed to accommodate 2,500 students, this new high school will be one of the largest in Quebec. Its ambitious program, which includes three clusters for academic, sports, and community activities, as well as an auditorium, is organized around a planted inner courtyard. This space acts as a link between the public square in front of the building and the Fernand-Seguin Ecological Centre at the back, offering the school an exceptional landscaped environment with many social spaces open to nature.
Partners

Marosi Troy et Labbé
Scale

38 000 m² / 145 M$

Completion

2020 — 2024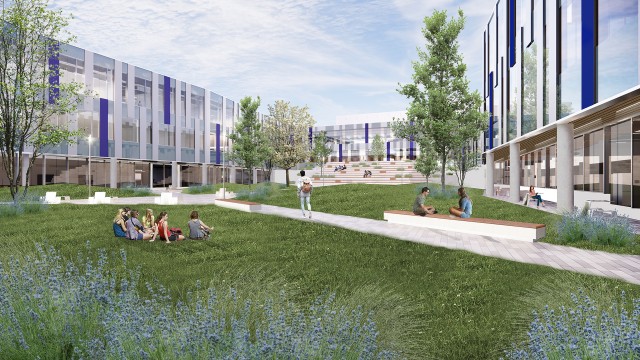 © Marosi Troy / Jodoin Lamarre Pratte / Labbé architectes en consortium — esquisse conceptuelle
The new Louis-Philippe-Paré High School will replace the existing school. It is part of the Quebec government's major program for a new generation of schools and is designed in accordance with the guidelines of the ministère de l'Éducation et de l'Enseignement supérieur, namely:
an architectural identity highlighting Quebec materials and know-how,
a strong anchorage in the community,
academic spaces adapted to new learning methods,
a healthy and eco-responsible school (the project aims for a LEED v4 Silver certification).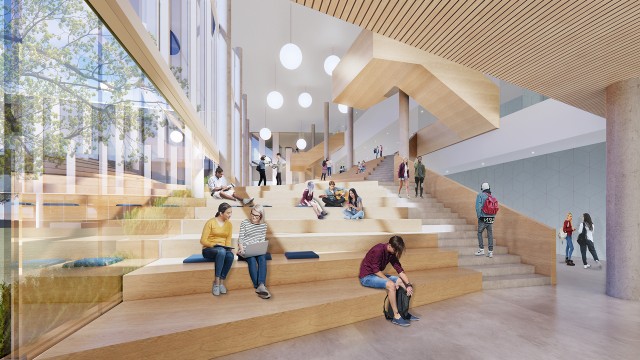 © Marosi Troy / Jodoin Lamarre Pratte / Labbé architectes en consortium — esquisse conceptuelle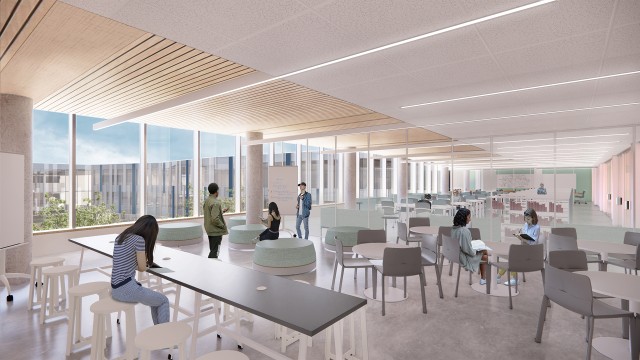 © Marosi Troy / Jodoin Lamarre Pratte / Labbé architectes en consortium — esquisse conceptuelle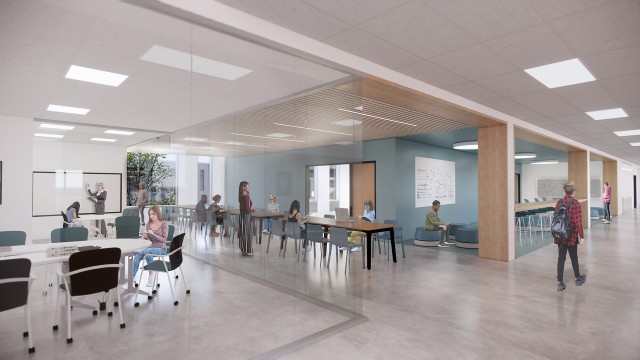 © Marosi Troy / Jodoin Lamarre Pratte / Labbé architectes en consortium — esquisse conceptuelle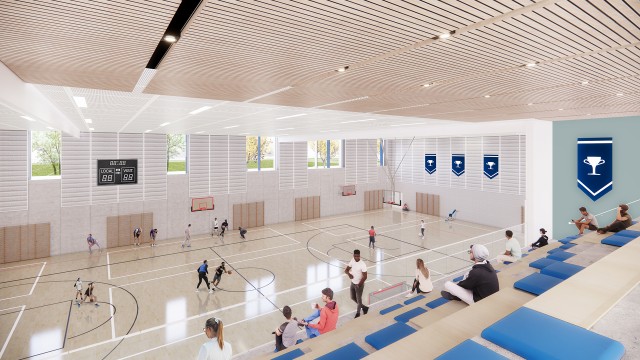 © Marosi Troy / Jodoin Lamarre Pratte / Labbé architectes en consortium — esquisse conceptuelle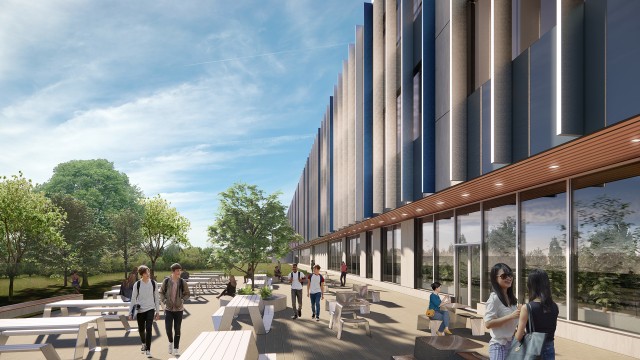 © Marosi Troy / Jodoin Lamarre Pratte / Labbé architectes en consortium — esquisse conceptuelle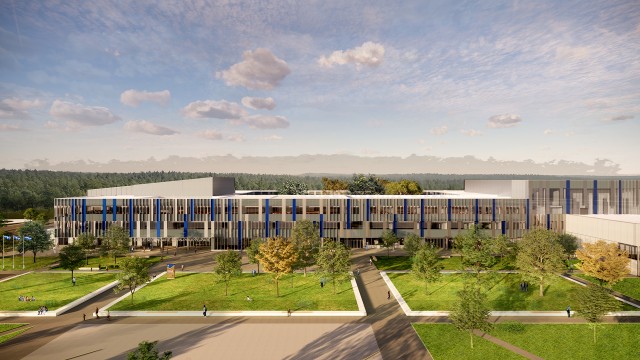 © Marosi Troy / Jodoin Lamarre Pratte / Labbé architectes en consortium — esquisse conceptuelle