New Louis-Philippe-Paré Secondary School in Châteauguay
Context
D'une superficie de plus de 38 000 m² et destinée à accueillir 2 500 élèves, cette nouvelle école secondaire sera l'une des plus grandes du réseau d'enseignement québécois. Son ambitieux programme, composé de pôles pédagogique, sportif, et collectif et d'un auditorium, est organisé autour d'une cour intérieure arborée. Celle-ci agit comme lien entre la place publique devant le bâtiment et le centre écologique Fernand-Seguin à l'arrière, offrant à l'école un environnement paysager exceptionnel avec de nombreux espaces de socialisation ouverts sur la nature.
Partners

Marosi Troy et Labbé
Scale

38 000 m² / 145 M$

Completion

2020 — 2024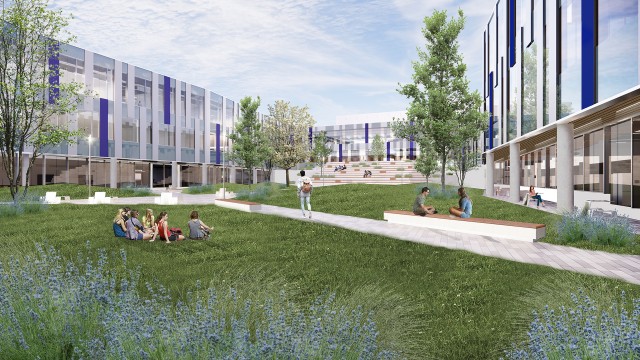 © Marosi Troy / Jodoin Lamarre Pratte / Labbé architectes en consortium — esquisse conceptuelle
The new Louis-Philippe-Paré High School will replace the existing school. It is part of the Quebec government's major program for a new generation of schools and is designed in accordance with the guidelines of the Ministère de l'Éducation et de l'Enseignement Supérieur, namely:
an architectural identity highlighting Quebec materials and know-how,
a strong anchorage in the community,
academic spaces adapted to new learning methods,
a healthy and eco-responsible school (the project aims for a LEED v4 Silver certification).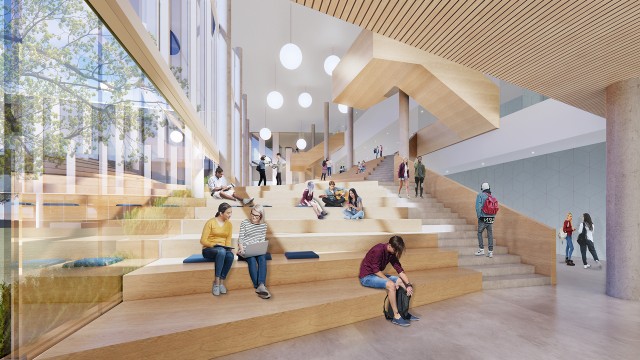 © Marosi Troy / Jodoin Lamarre Pratte / Labbé architectes en consortium — esquisse conceptuelle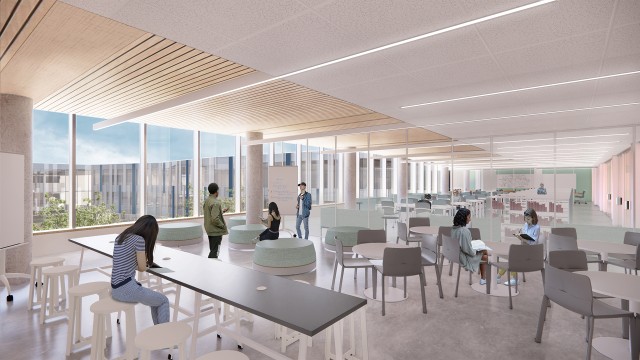 © Marosi Troy / Jodoin Lamarre Pratte / Labbé architectes en consortium — esquisse conceptuelle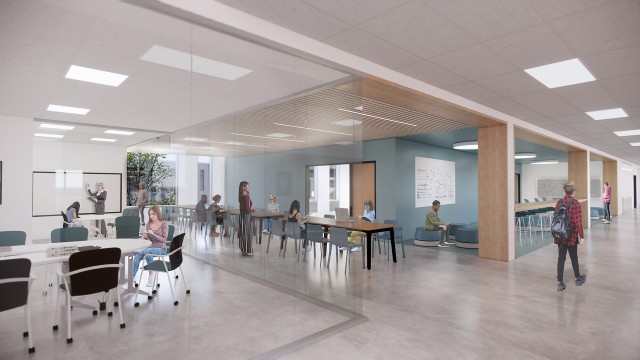 © Marosi Troy / Jodoin Lamarre Pratte / Labbé architectes en consortium — esquisse conceptuelle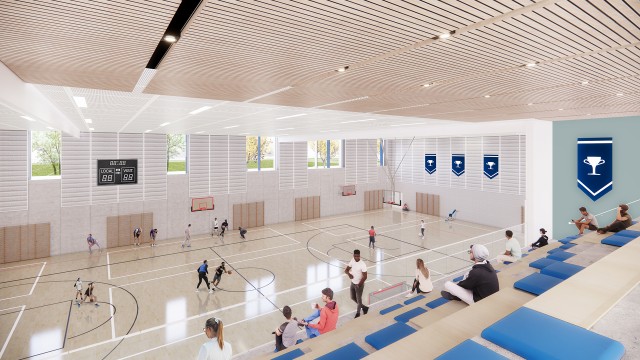 © Marosi Troy / Jodoin Lamarre Pratte / Labbé architectes en consortium — esquisse conceptuelle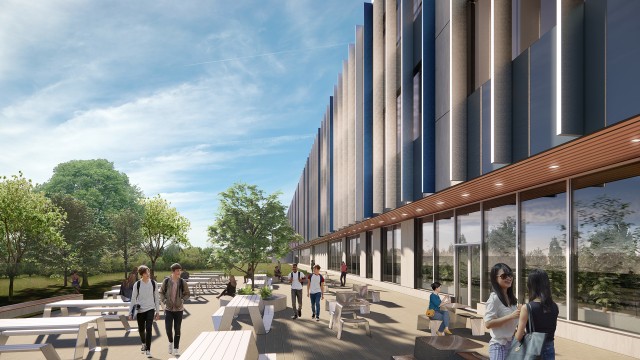 © Marosi Troy / Jodoin Lamarre Pratte / Labbé architectes en consortium — esquisse conceptuelle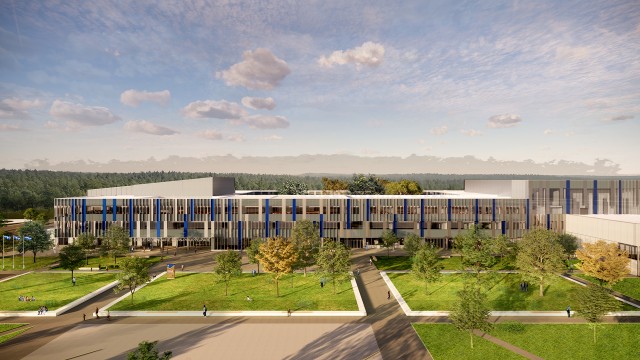 © Marosi Troy / Jodoin Lamarre Pratte / Labbé architectes en consortium — esquisse conceptuelle