P4 Parking Facility at the Montréal-Trudeau International Airport
Context
This project began in 2018, in consortium with Lemay, and is part of a broader plan to redevelop the infrastructure on the city side of the airport. It will add more than 2,250 parking spaces in the vicinity of the airport, to which it will be connected via a shuttle. Spread over four levels, the structure will have a footprint of 26,700 m² and a total surface area of over 100,000 m², which includes premises for car rental companies, waiting and assistance areas for users, and charging stations. It is interesting to note that the structure has been designed to be modifiable for other purposes—such as office space—after its use as a parking lot.
Scale

100 000 m²

Timeline

2018 — 2024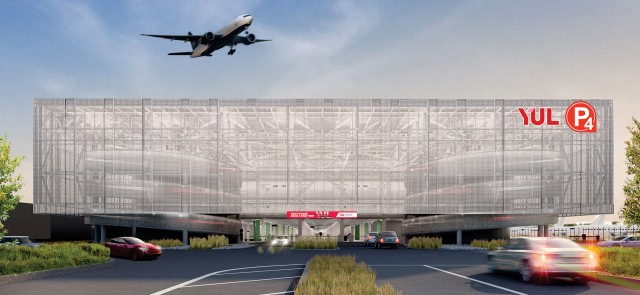 © Jodoin Lamarre Pratte / Lemay architectes en consortium
The project stands out for the high architectural quality of its perforated envelope, which allows for natural ventilation while protecting from the elements. Extensive research was carried out for this pilot project, resulting in innovative solutions that could be incorporated into future installations. These include several features of sustainable design, such as a green roof, "maintenance-free" landscaping, photovoltaic panels, and an automated management system to direct motorists. We are working to secure Envision Silver certification for the project.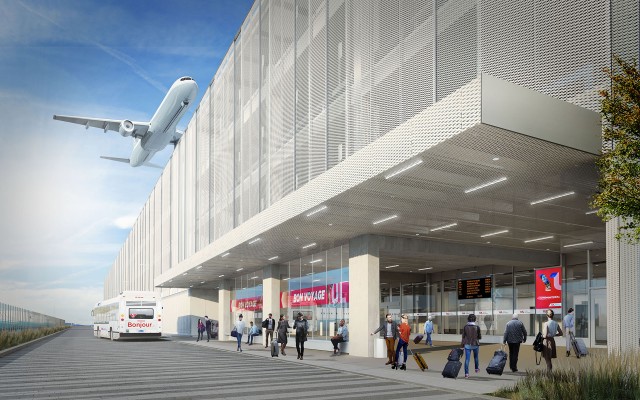 © Jodoin Lamarre Pratte / Lemay architectes en consortium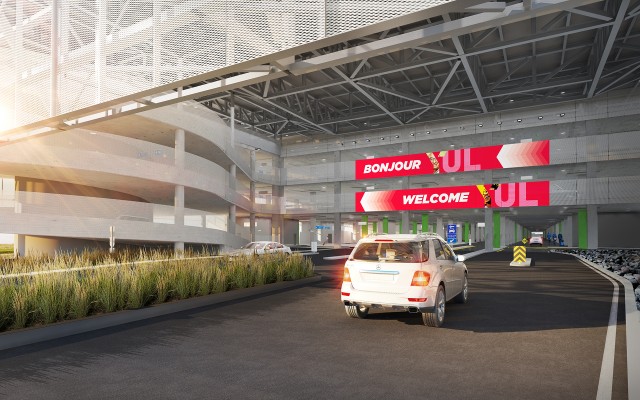 © Jodoin Lamarre Pratte / Lemay architectes en consortium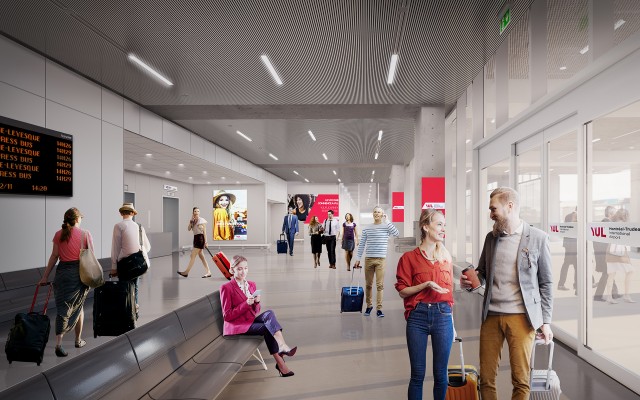 © Jodoin Lamarre Pratte / Lemay architectes en consortium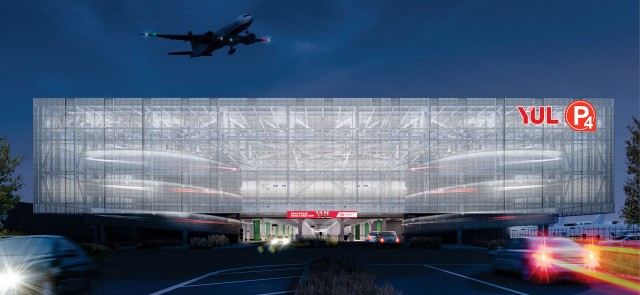 © Jodoin Lamarre Pratte / Lemay architectes en consortium