Redevelopment of the check-in area and airline offices at Montreal-Trudeau International Airport
Context
The redevelopment of the passenger check-in area and airline offices is the first phase of the YUL Montreal-Trudeau International Airport's domestic and international departures sector revitalization project. Combined with the construction of a new automated baggage drop-off area, this redevelopment project's goal was to improve the quality of service and enhance the passengers' experience during the first stage of their trip by increasing check-in capacity, integrating new technologies and enhancing the space's architectural quality.
Scale

5 400 m²

Completion

2014 — 2017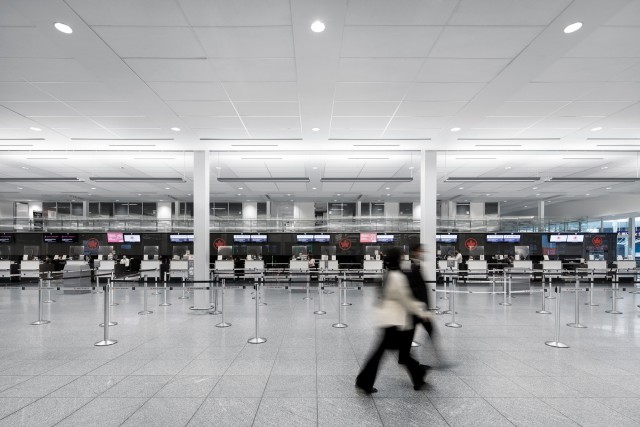 © Adrien Williams
This first phase of work consisted of the implementation of a new check-in area on the east side of the terminal, including self-service kiosks, counter service, an area for Air Canada passengers, new baggage conveyors, the addition of space for airlines and a new mezzanine to facilitate the view of check-in operations.
In response to the area's new check-in mode, the architecture is simplified and the number of elements in the passengers' field of view is limited to make orientation easier.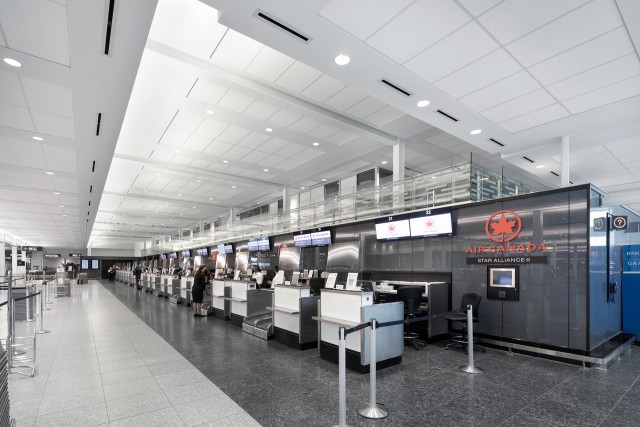 © Adrien Williams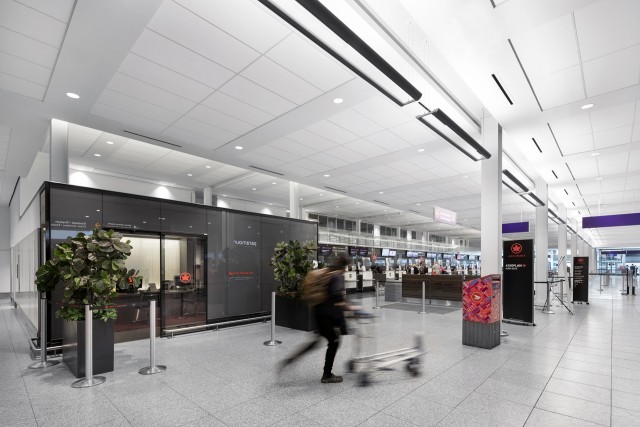 © Adrien Williams