Remodeling of the Business Development Bank of Canada's headquarters – LEED Gold
Context
Headquartered at 5, Place Ville Marie since 1994, the Business Development Bank of Canada (BDC) launched in 2015 a call for proposals for the complete refurbishment of its offices, following the signing of a new long-term lease of over 16,000 m2. The project is the result of an in-depth research on the evolution of work places. Carried out in phases, it gathers all of BDC's employees under the same roof, in a new, modern, and comfortable professional environment that encourages collaboration and innovation. The project is LEED Gold certified.
Scale

16 000 m² / 31,1 M$

Completion

2016 — 2019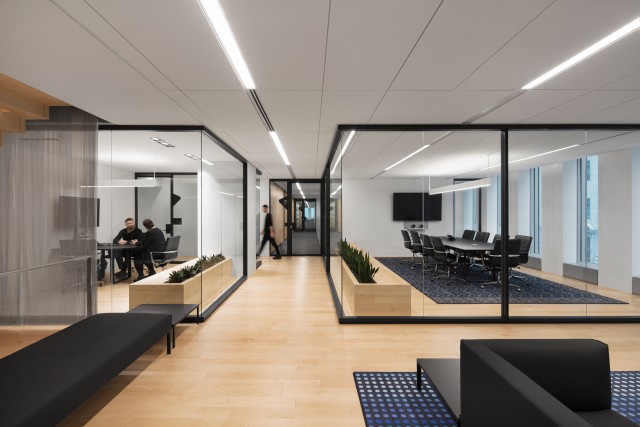 © Adrien Williams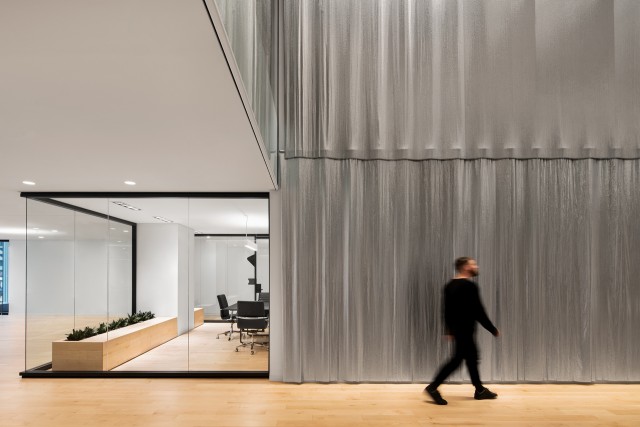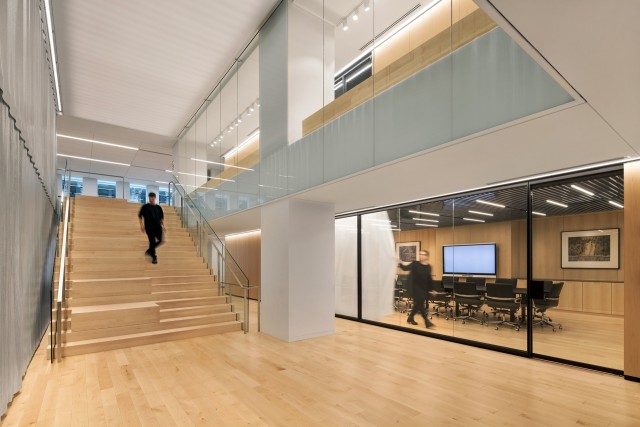 © Adrien Williams
Through an in-depth research on the ways people work, meet and exchange ideas, especially in the context of perpetual movement and strong growth at BDC, our team developed alternative spatial strategies adapted to diversified needs. The integration of flexible and versatile spaces and of smaller work stations —some fixed and other mobile or non-assigned— was proposed to answer a large number of different work scenarios.
With the well-being of all users in mind and the desire to create a high-quality work environment, our team suggested to open the areas bordering the glass facades in order to maximize natural light and to open views onto the surrounding built heritage. Fluid circulations and interaction areas —which facilitate exchanges between all floors and the corporation's various departments— were created through the use of monumental staircases. These also encourage users to live a more active lifestyle.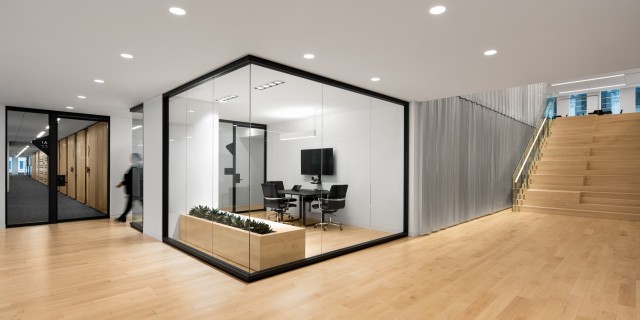 © Adrien Williams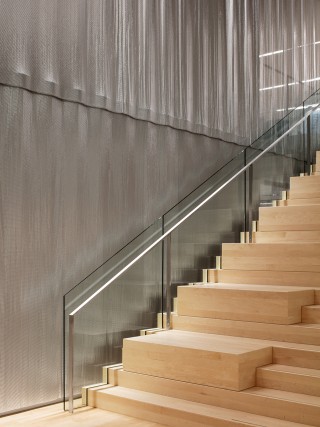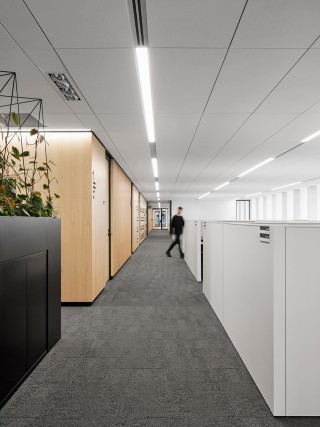 © Adrien Williams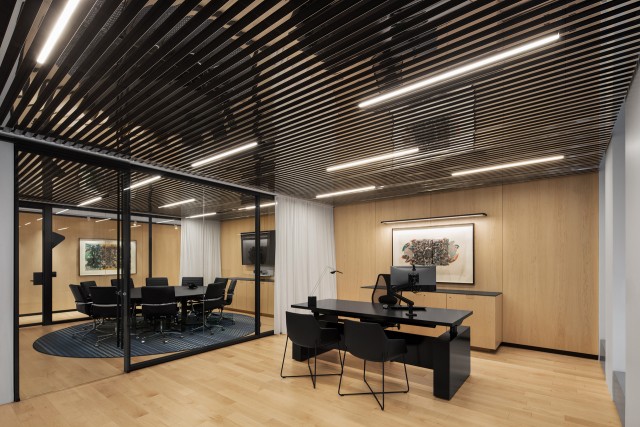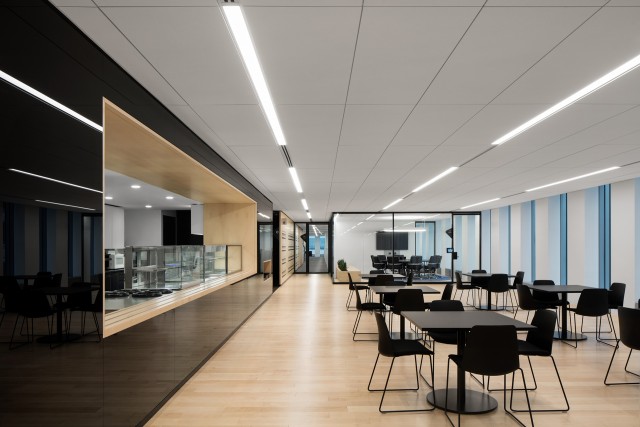 © Adrien Williams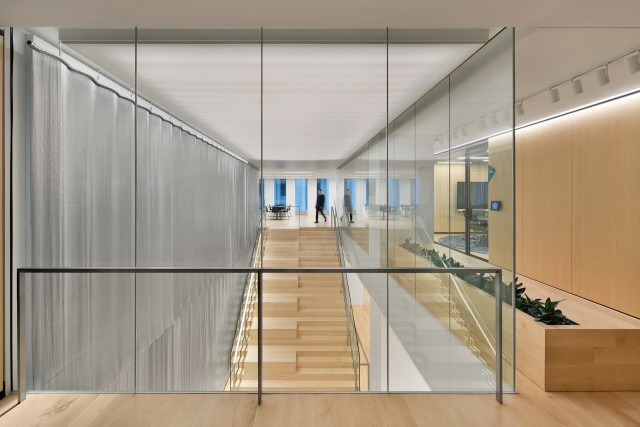 © Adrien Williams
Many sustainability criterias were integrated in the project, which is LEED Gold certified : workplace access through various sustainable transportation modes, water and energy use reduction, protection of the atmosphere, sustainable materials use, responsible waste management, quality of the indoor environment —air quality, lighting, thermal comfort, quality of views and acoustic perfomance—, etc. In addition, the project received an innovation credit (pilot credit EQpc78 « Design for active occupants ») for the conception of a floor plan that encourages an active lifestyle. Indeed, integrating staircases in the concept allows users to move between floors without using elevators. They are strategically placed to offer direct and efficient paths between key programmatic elements such as common rooms, the cafeteria, and the ground floor interaction zone.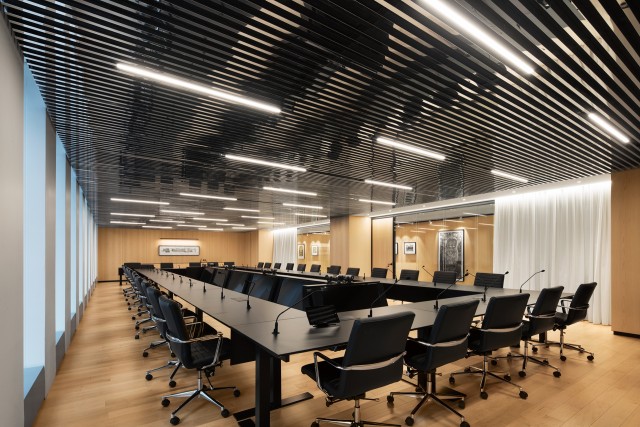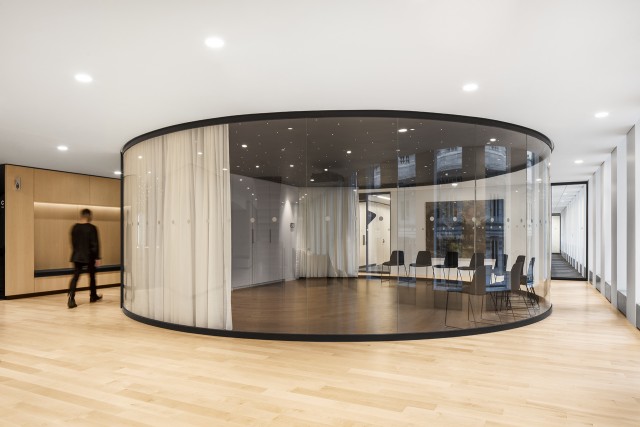 © Adrien Williams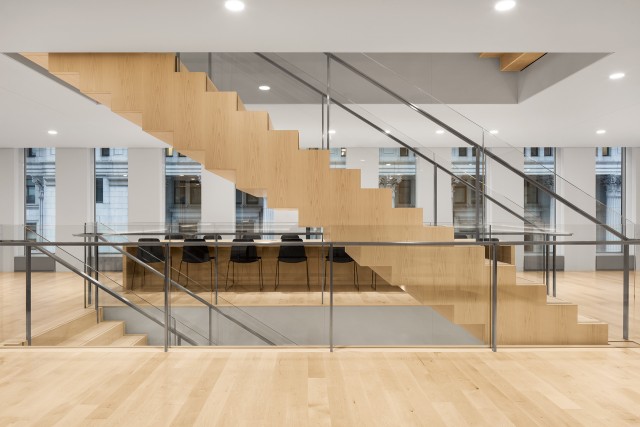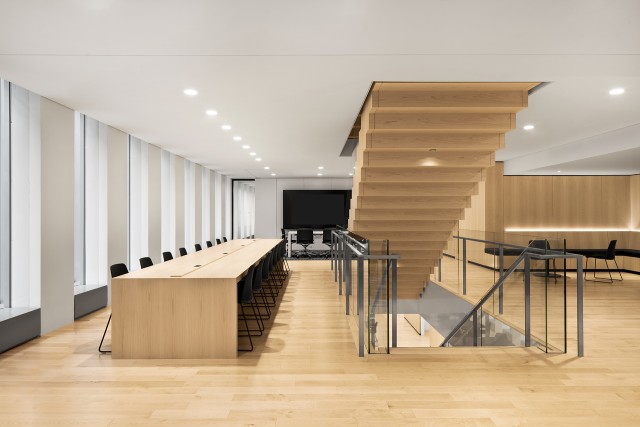 © Adrien Williams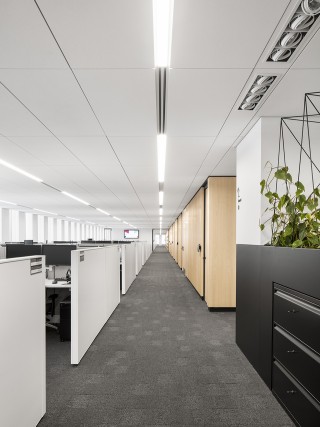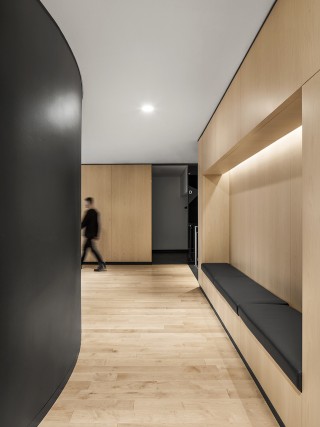 © Adrien Williams
This project includes the development of standards that will be applied to all branches of BDC throughout Canada. Information technology and security systems integration, essential to the institution's function, was one of the most important challenges in carrying out the project. Very close attention was paid to the execution and construction of each detail to deliver an impeccable result, reflecting the bank's corporate image.
The project was carried out in four phases for the bank to stay functional throughout the construction. Correction of the base-building's deficiencies was also essential for this 1968 construction belonging to Ivanhoé Cambridge and important element of Montreal's modern architectural heritage.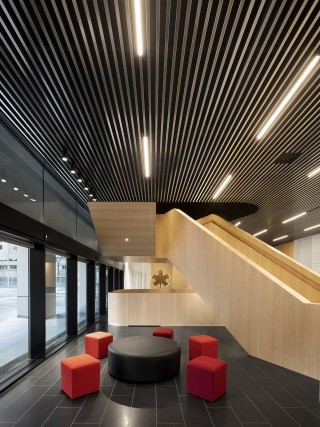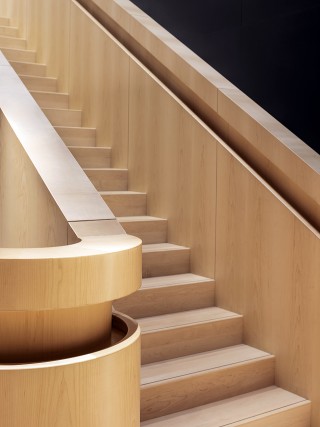 © Adrien Williams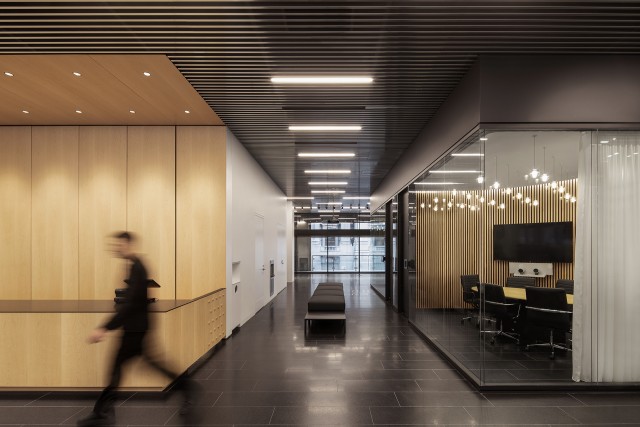 © Adrien Williams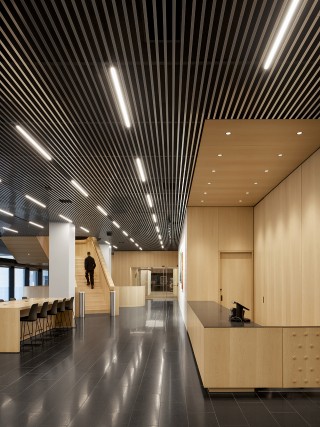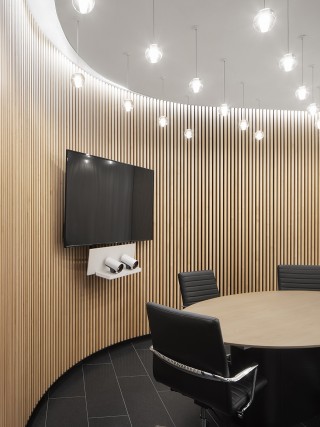 © Adrien Williams
Awards and Distinctions
LEED Gold Certification for Commercial Interiors - 2021
Ordre des architectes du Québec Awards of Excellence, project pre-selected by the jury for the People's Choice Award - 2020
Ordre des architectes du Québec Awards of Excellence, finalist Interior Design category - 2020
Exemplary Project, 2019 AAPPQ Reference Manual - 2019