Richard J.-Renaud Science Complex at Concordia University
Context
Winner of an architectural competition involving seven finalists in 1999, the Concordia University Science Complex located at the Loyola Campus was designed to host different departments of the Faculty of Arts and Science within a new multidisciplinary center for teaching and research. With its "L" plan, it delineates the northwest corner of Campus Loyola while defining a courtyard with the existing Bryan Building.
Localisation

Partenaires

Marosi Troy
Cardinal Hardy
Envergure

33 000 m² / 85 M$

Période de réalisation

1999 — 2003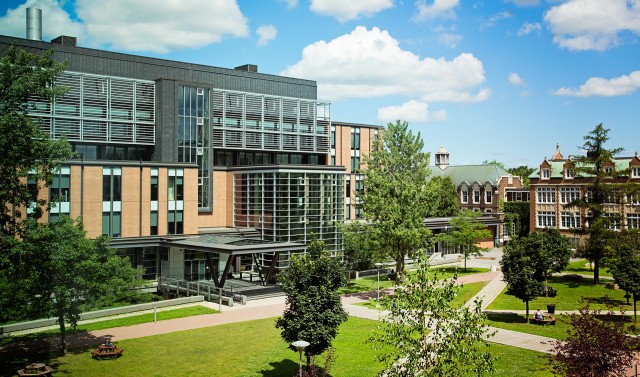 © Nicolas McComber
The new building reinterprets the traditional use of the stone base and brick wall, while maintaining a resolutely contemporary architectural language through the superposition of curtain walls and sunshades, providing transparency and texture to laboratory volumes. The main objective of the project was to create a state-of-the-art science-based complex while allowing great flexibility to adapt to evolution in research, teaching methods and programs. The different science departments have been consolidated into a single pavilion to foster interaction and synergy between teaching and research.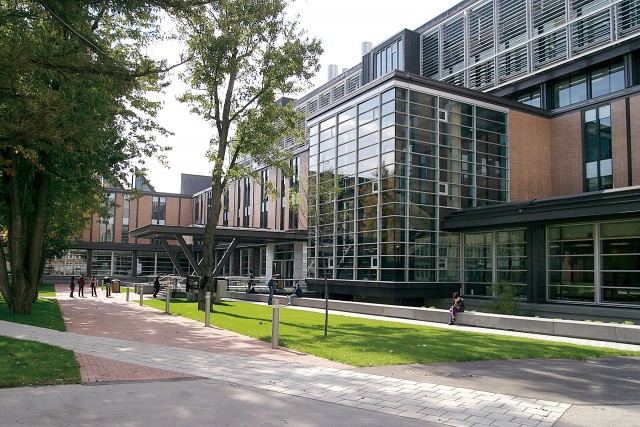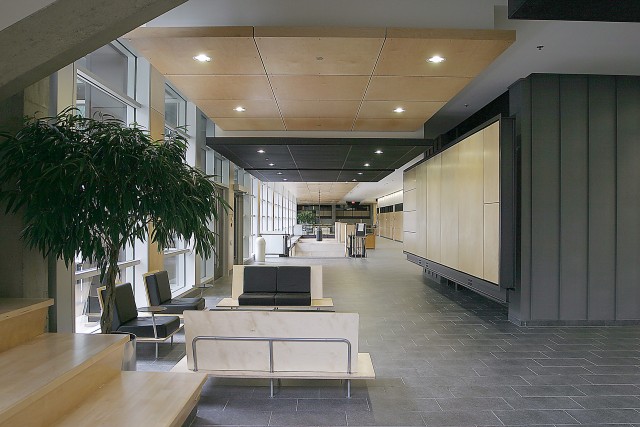 © Jean Mercier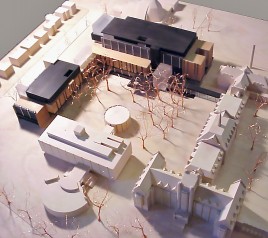 70% of the 33,000 m² building is devoted to teaching and research laboratories, while 30% includes offices and technical spaces. The complex houses the Departments of Biology, Chemistry and Biochemistry, Physics, Psychology, Exercise Science, as well as the Human Genome Research Centre, the Technical Science Centre and the College of Science. With more than 175 labs, 220 hoods, and a variety of fixed and mobile countertops, the project has been planned to provide modular and flexible spaces that can be adapted to evolving needs. Volume planning has been developed by enabling functional clustering and overlaying of laboratories, ensuring spatial flexibility, efficient support systems and better environmental control.
Energy-efficient measures: natural ventilation of certain public spaces and design of mechanical systems to achieve an energy consumption of 24% lower than the recommendations of the Model national energy code of Canada, despite the requirement of 100% air renewal in Laboratories.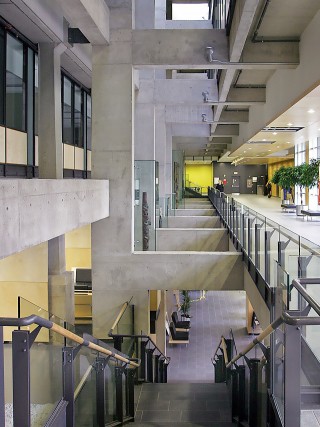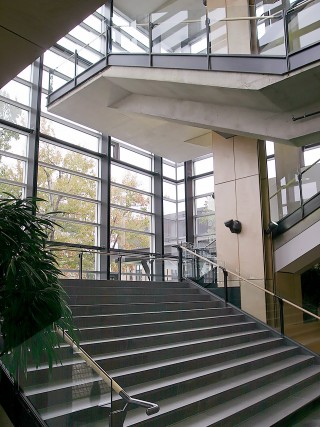 © Jean Mercier