Veterinary Diagnostics and Epidemiological Surveillance Complex of Quebec
Context
The project involves the construction of a new complex of diagnostic and animal pathology laboratories in Saint-Hyacinthe, on the site belonging to the Quebec Ministry of Agriculture, Fisheries and Food, adjacent to the Faculty of Veterinary Medicine (FMV).
Scale

7 100 m² / 38 M$

Completion

2009 — 2012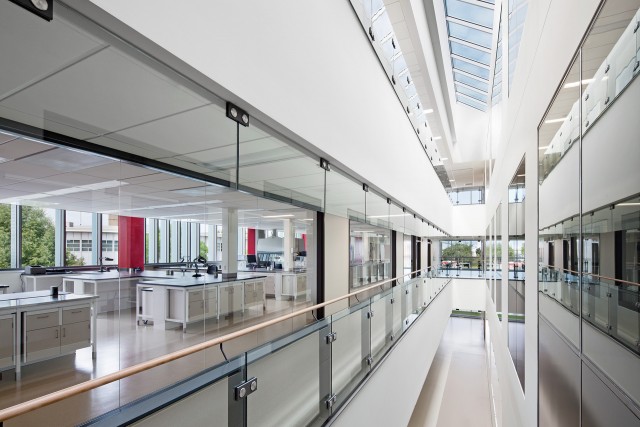 © Stéphane Brügger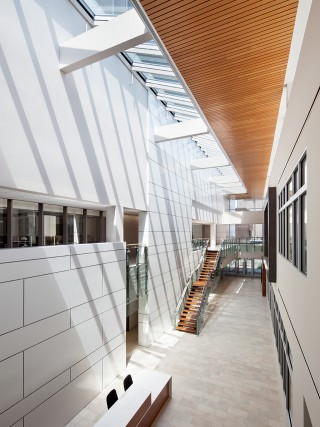 © Stéphane Brügger
The project is organized into three main sectors: administration, pathology and laboratories. Two axes superimposed on all levels ensure the main circulation of the complex: a first corridor, public, offers a more important release in front of the main entrance and is a place of gathering, discussions and exchanges; and a second corridor provides access to all laboratories and service and mechanical sectors. These two main circulations are flooded with natural light through skylights, as well as the adjacent abundantly windowed premises.
The building's compact size ensures its energy efficiency. The collaboration of GRAP (research group in physical environment) to the project confirmed the configuration and implementation of the building through energy simulations and natural lighting and thus confirmed the need to provide skylights in order to maximize natural light input to frequently occupied spaces.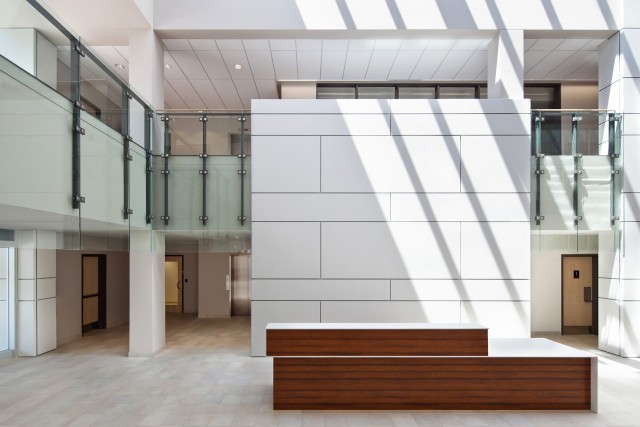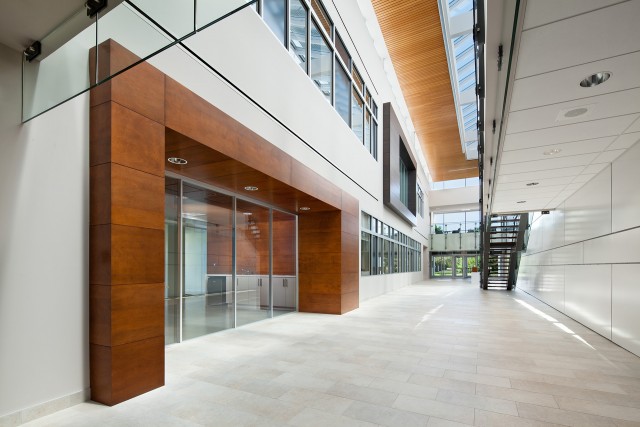 © Stéphane Brügger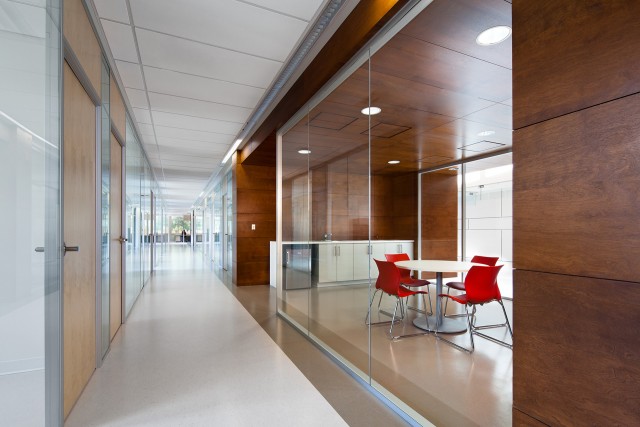 © Stéphane Brügger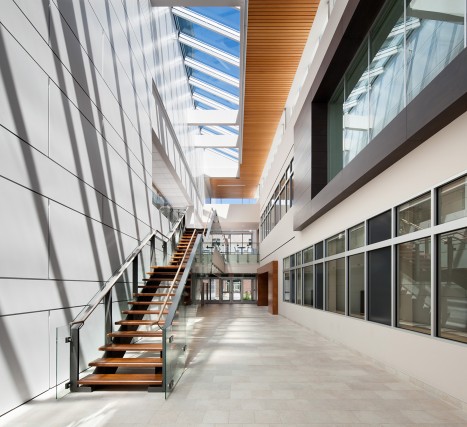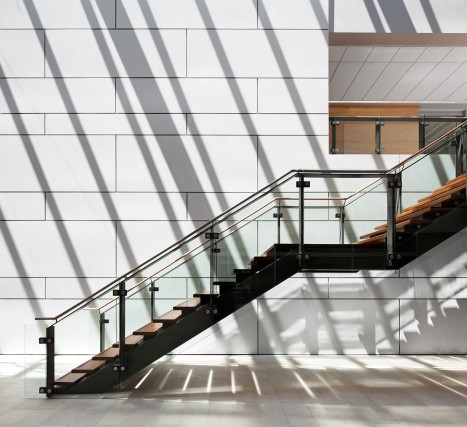 © Stéphane Brügger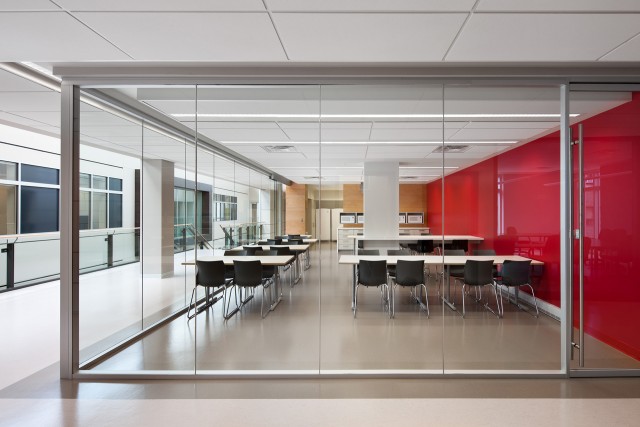 © Stéphane Brügger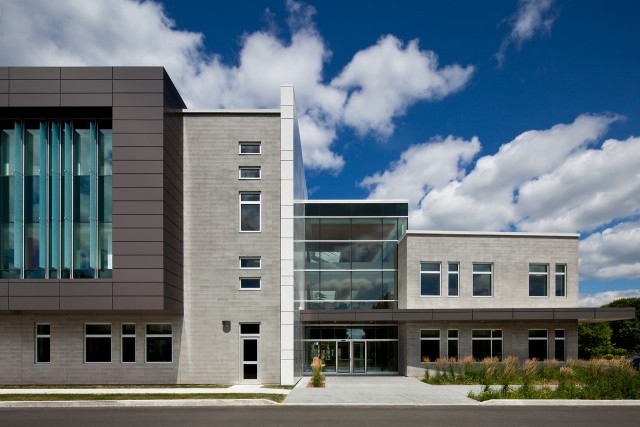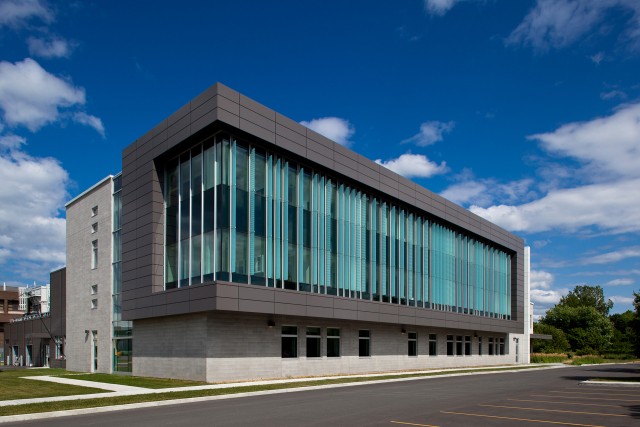 © Stéphane Brügger