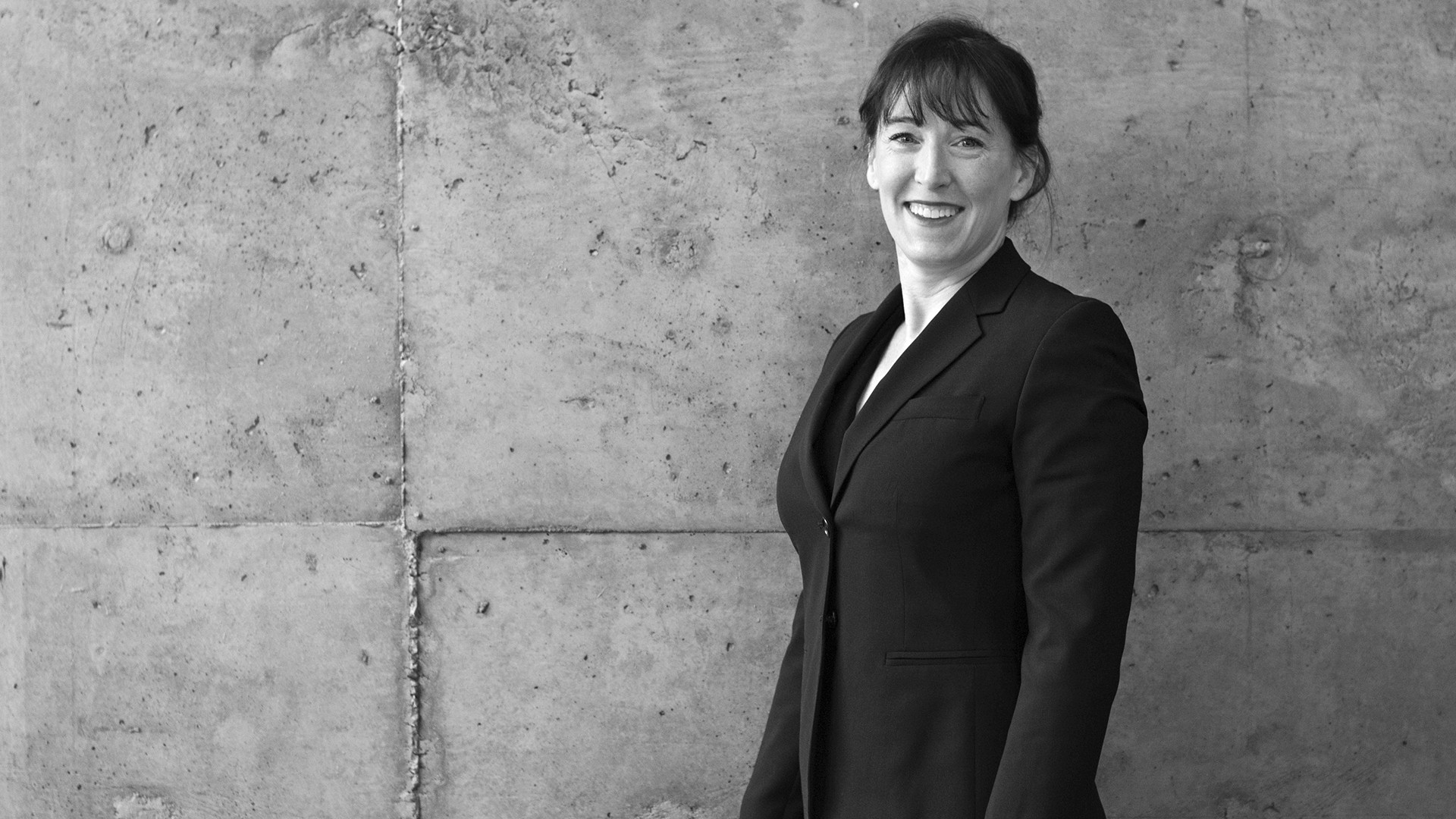 Director since 2019, architect Scarlett Mount has many years of experience in the institutional sector, more specifically in the fields of healthcare, research and education.
As a project manager used to handling multiple projects simultaneously, Scarlett is both versatile and detail-oriented. Her proactivity allows her to develop and maintain strong relationships with her clients and the professionals working on her mandates. She encourages active participation of all stakeholders at each step of the project and ensures efficient coordination of all professionals in order to reach the project's goal within budget and schedule. Her added-value approach integrates her entire skillset, especially her analytic skills, to reach optimal project performance.
As many of her mandates were carried out inside existing facilities, Scarlett Mount is a master at solving the many challenges related to complex intervention in highly specialized sectors, within occupied buildings in poor or very poor condition, that are very sensitive to disruptions. Early on she deploys the necessary strategies to control and minimize impacts on the activities and services that must be kept operational throughout the project. These strategies apply to layout and programming decisions as well as the sequencing of the construction work schedule.
Along the years Scarlett has had the opportunity to collaborate with many large-scale public institutions. Some of her main projects include : the major expansion of the Montreal Heart Institute, for which she was in charge of the plans and specifications phase (2016-2021); several projects for interfaces and connections between the existing building and the major expansion of CHU Sainte-Justine as a project manager (2012-2016); and the expansion of the Montreal Neurological Institute and Hospital as a project manager, head of plans and specifications and construction site supervisor (2007-2011).