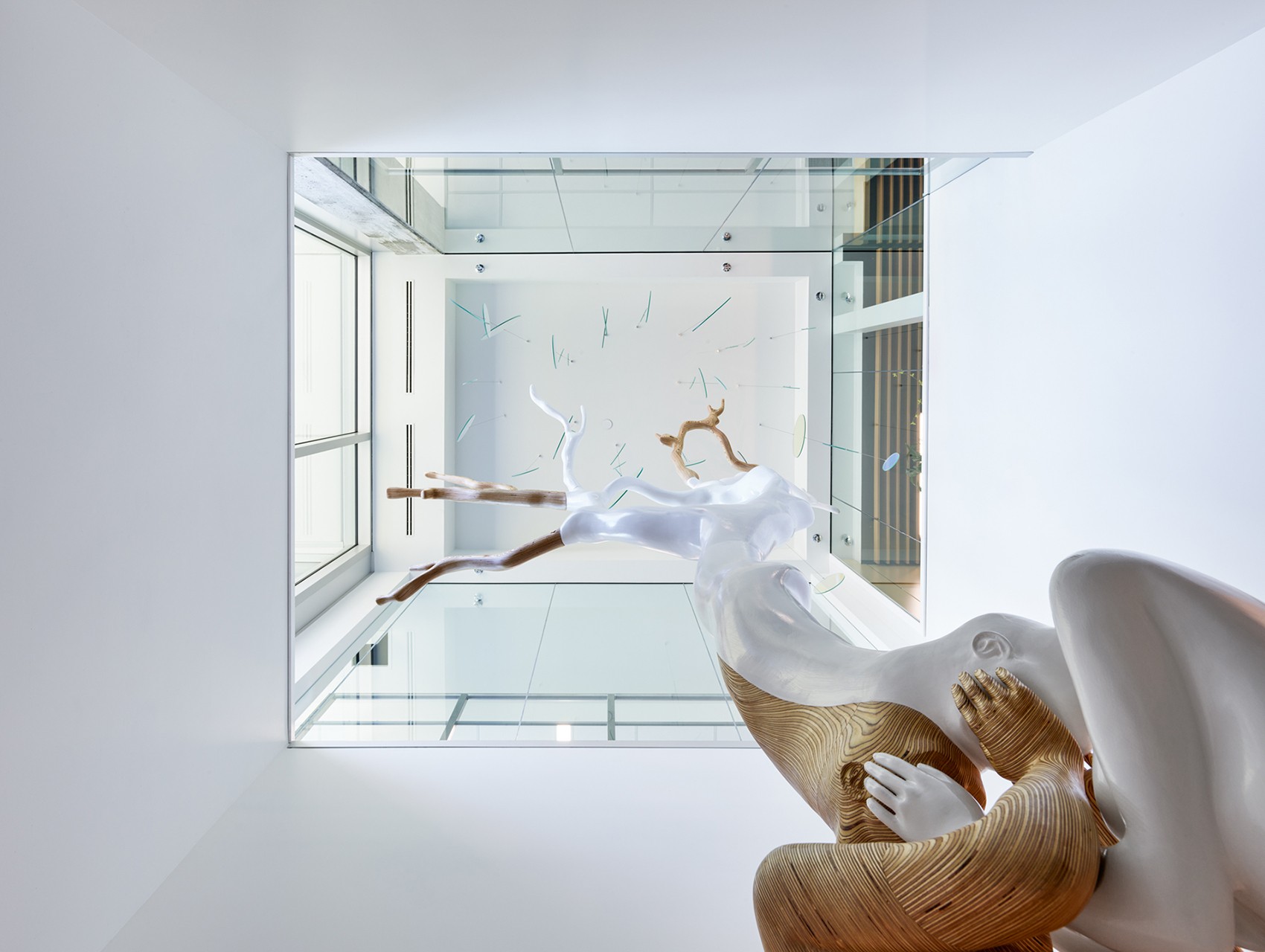 Inauguration of the Regional Cancer Treatment Centre at the Rouyn-Noranda Hospital
November 17th 2022
The Regional Cancer Treatment Centre at the Rouyn-Noranda Hospital officially opened its doors on November 15. As the only facility offering radiation therapy services outside of major urban centers, it facilitates access to specialized care, thereby improving treatment conditions and quality of life for many people and their families. The center's activities are carried out with the support of the McGill University Health Centre (MUHC), which participated in the project's design.
In order to offer a warm, welcoming and humane environment for patients and caregivers, our team took care to provide abundant natural light and views of the landscape, primarily for the chemotherapy treatment areas. A green roof was built and the creation of a clean environment was ensured by the careful integration of specialized medical equipment and the sobriety in the choice of materials and coloring.
With the delivery of seven major projects in the last decade, the design and execution of integrated cancer treatment centres has become one of the biggest expertise of the firm, recognized as the best in Québec.
In consortium with Trame Architecture + Paysage.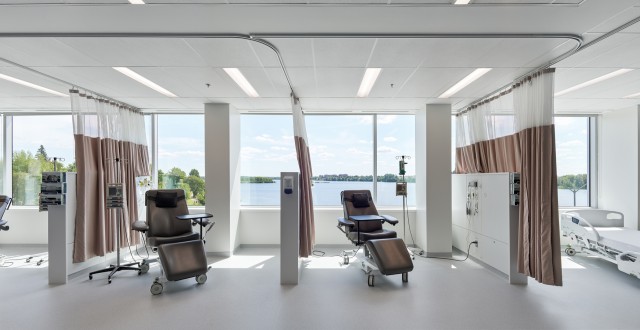 © Adrien Williams