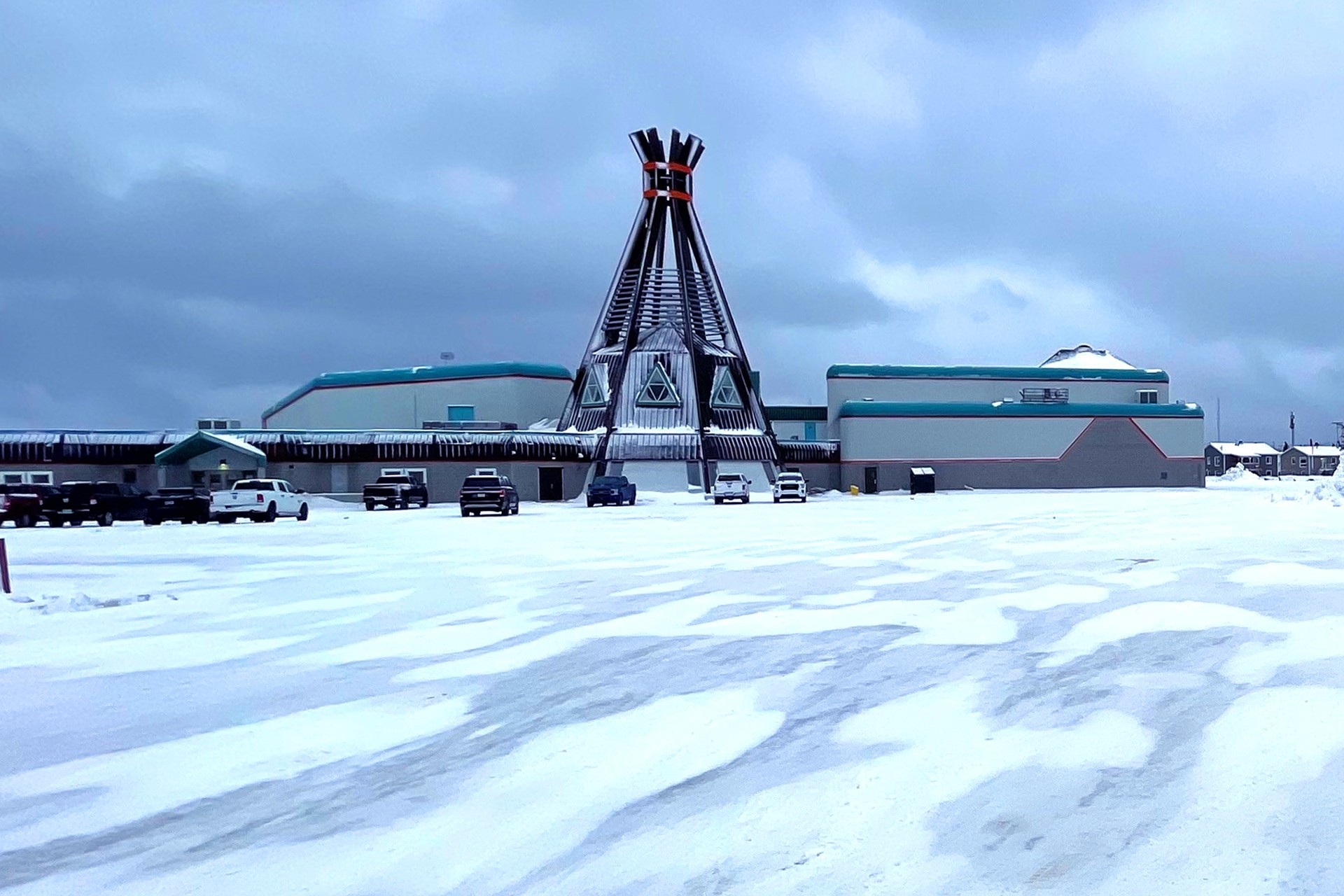 New Eeyou Istchee Regional Health Centre in Chisasibi
November 25th 2021
Jodoin Lamarre Pratte architectes, in consortium with Figurr and Lemay, has won the mandate to design the new Eeyou Istchee Regional Health Centre (EIRHC) in Chisasibi for the Cree Board of Health and Social Services of James Bay.
The new building, to be erected in the center of Chisasibi, will serve nine communities in the Cree traditional territory — Eeyou Istchee. The new 23,315 m² facility, scheduled to open in 2026, is eagerly awaited by the population who currently has to seek care outside the region.
Both a hospital and a community health center, the future EIRHC will bring together several services organized in three major sectors to ensure the Miyupimaatisiiun (health and well-being) of the population it serves: hospital care (ambulatory activities, diagnostic and therapeutic services, hospitalization, clinical and administrative support); prevention and social services (Chisasibi Community Miyupimaatisiiun Center, dental care and youth protection services); as well as public and common spaces (pharmacy, reception, ceremonial room, catering services and cafeteria).
Designing this new facility is a privilege and we are pleased to be able to assist the Cree Nation in the creation of a place of care that will meet its needs. The well-being of users, their loved ones, caregivers and support staff is a central element of the project, which is also aiming for LEED v4 certification.
« The construction of a new Regional Health Centre that will serve all of our people, not only the people of Chisasibi, is a major milestone in providing better access to services on the Territory. This new facility will enable us to provide many services currently not offered in Eeyou Istchee, and to enhance many others. All of these are crucial to the well-being of our people, to our commitment to bring Miyupimaatisiiun to the people of Eeyou Istchee. »
— Chairperson Bella Moses Petawabano
Cree Board of Health and Social Services of James Bay


« The Regional Health Centre will be a big facility, but it is not just about steel and concrete. First and foremost, it's about people – responding to the human needs of the Crees through human care. But the new facility is concrete in a sense: it gives concrete expression to the vision in Section 14 of the James Bay and Northern Quebec Agreement of bringing health and social services home to the Crees of Eeyou Istchee. This is the vision restated in the Board's Strategic Regional Plan. »
— Grand Chief Dr. Abel Bosum
Grand Council of the Crees (Eeyou Istchee)/Cree Nation Government


Quotes from the announcement of new Eeyou-Eenou Regional Health Centre in Chisasibi.