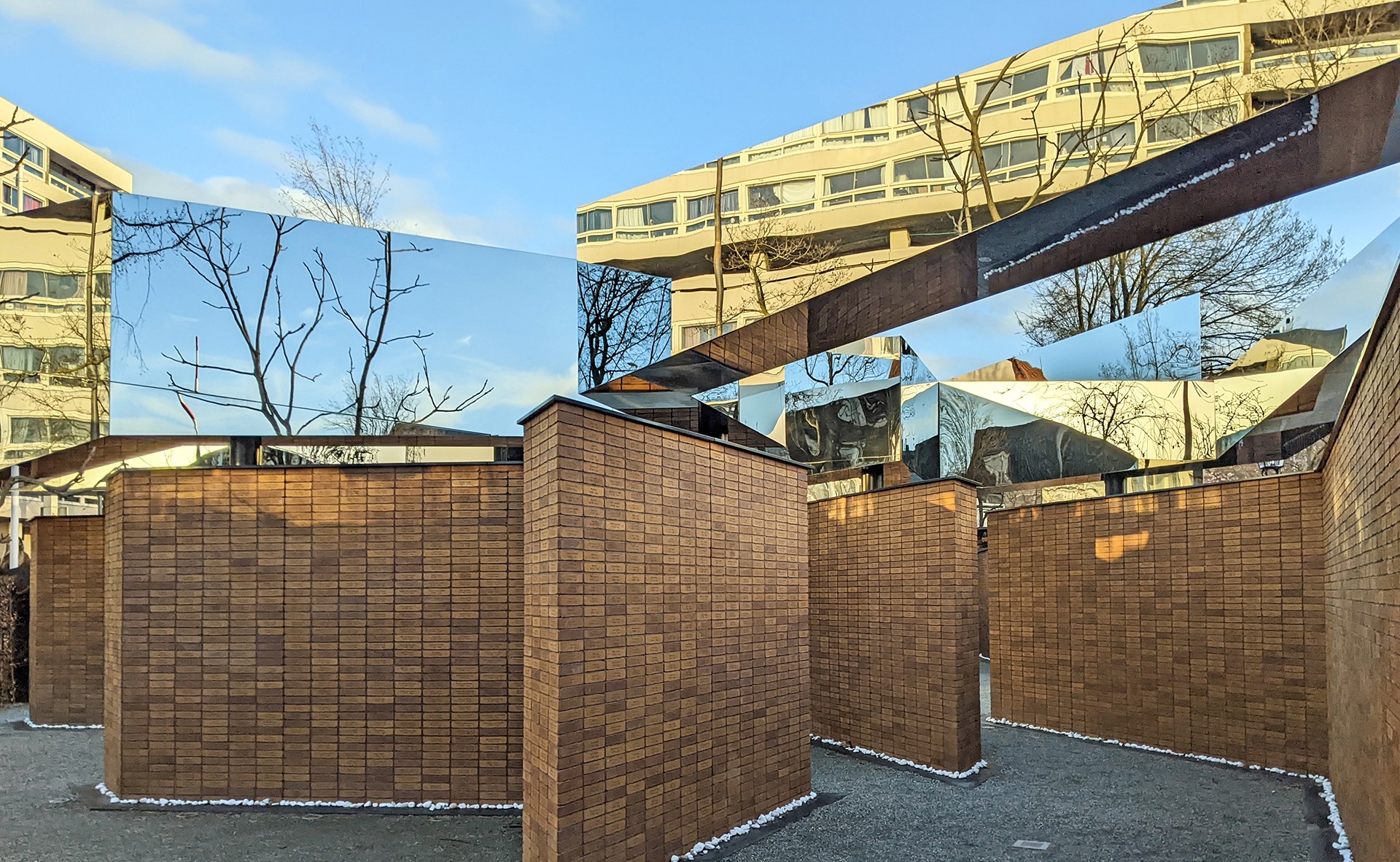 Passenger Terminal EXPO 2023, Amsterdam
March 23rd 2023
Last week, five members of our transportation team travelled to Amsterdam to attend the Passenger Terminal Expo 2023, the 25th anniversary of the international event dedicated to designing and planning airports. By meeting various international experts, our architects Catherine Demers, Nicolas Ranger, Olivier Boucher, Kim Letendre, and Joannie Quirion were able to expand and deepen their knowledge and discover current trends in the field. Here are some of the topics that attracted the interest of our colleagues:
Post-COVID resilience and the importance of designing more flexible airports that are able to better adapt to evolving needs and future situations.
Sustainable airport design and operations, in a context in which air transportation must be reformed to meet targets for greenhouse gas emission reduction and to eventually become carbon neutral.
The importance of planning facilities with clear wayfinding, of adjusting space to serve diverse users with limited mobility, and ultimately of successfully designing for universal accessibility to ensure social acceptance, efficient operations, and customer loyalty.
The potential of using a "digital clone" of the actual facilities to train staff and to evaluate different scenarios for the use of space.
The importance of reinforcing the connectivity and mobility between airport towns and the surrounding region to attract workers and companies that, for example, ship extensively by air, and of encouraging active transit and service sharing to create a dynamic and diverse place.
Expressions of cultural identity, the inclusion of local and Indigenous cultures, hospitality, and the creation of a "sense of place" through architecture and art.
Presentations of many terminal expansion projects in urban contexts similar, both in terms of aerial and terrestrial space, to that of Montréal-Trudeau airport and with challenges to maintaining quality of service.
Compilations and analyses of hard, factual data, such as pedestrian and vehicular flows, which allow an understanding of user behaviour (of passengers, employees, related services staff, etc.) and a better response to needs.
The future of advanced forms of aerial mobility—drones, "vertiports," aerial taxis, electric regional airplanes—and their potential to service isolated communities, particularly those in northern contexts.
The team members were also able to perfect their knowledge about the challenges specific to airport operations and the agility needed to adapt to service disruptions caused by weather, health crises, or mechanical breakdowns. At the trade show, they discovered the latest innovations in airport equipment, such as mobile kiosks for check-in, baggage drop-off, and boarding, as well as equipment for search points.
In passing, we congratulate Aéroports de Montréal, which won first place for Best Airport Staff Service in North America at the 2023 Skytrax World Airport Awards presented at this Expo.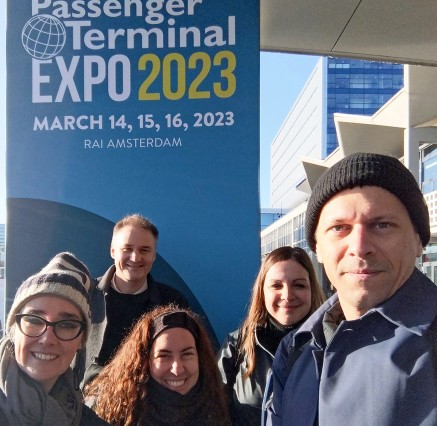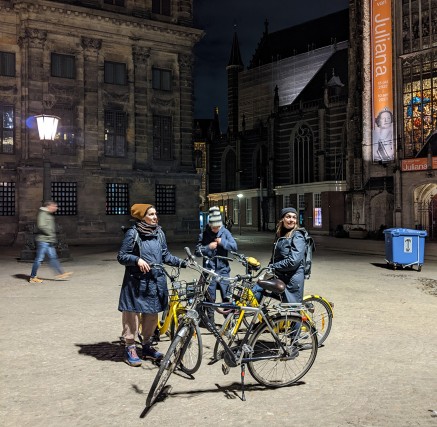 Finally, our colleagues took the opportunity to visit must-see projects: the redevelopment of Amsterdam Central Station by Benthem Crouwel Architects; the renovation of existing metro stations like Metro Oostlijn by Group A; the Sluishuis residential project by Bjarke Ingels Group (best residential project at the 2023 MIPIM Awards); the Dutch Holocaust Memorial of Names by Studio Libeskind; and the Het Schip building (the ship) designed by Michel de Klerk in 1919.
Jodoin Lamarre Pratte architectes has carried out projects at Montréal-Trudeau International Airport since 1987, first for Transport Canada and then, beginning in 1992, for Aéroports de Montréal (ADM). Representing nearly three hundred studies and projects to date, these successive mandates, mostly resulting from accreditation renewals, are intended to enhance passenger experience by expanding and modernizing existing buildings, improving operational efficiency, and make those buildings compliant with the complex codes and standards of the sector. Our team designed the Transit Passenger Centre at Montréal-Trudeau Airport—showcased in 2019 in Stockholm by ADM—and the new automated baggage drop-off area; participated in the major expansion and redevelopment phases of the airport (2005, 2009, and 2016); and, since 2017, has been designing the future REM airport station. The firm previously attended the Amsterdam 2017, Stockholm 2018, and London 2019 editions of the Passenger Terminal EXPO.