Expansion and Renovation of Sainte-Anne Hospital (Veterans)
Context
The intention behind the expansion and renovation of Sainte-Anne-de-Bellevue Veterans Hospital was to provide 450 elderly veterans with a safe and appropriate living environment. The proposed solution allowed for the creation of domestic and residential spaces with maximum natural lighting, a more humane scale and the development of a green courtyard in the center of the new buildings.
Partners

Provencher Roy, Cardinal Hardy, Arcop
Scale

80 M$

Completion

2002 — 2009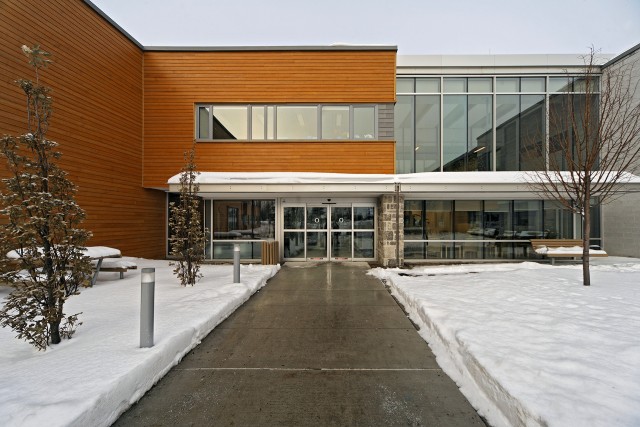 © Jean Mercier
The project is divided into four parts: the renovation of the existing main pavilion containing living units and community services, the design and construction of an extension for the addition of living units, a new central thermal and a new substation.
For the renovation of the existing, the program was designed to provide beneficiaries with an environment adapted to their limits while being safe, functional, warm and facilitating the appropriation of the spaces by residents. The extension, very open to the outside, especially in its circulation, is distinguished by its warm external coatings. Special attention has been paid to the entrances, which offer bright and welcoming spaces.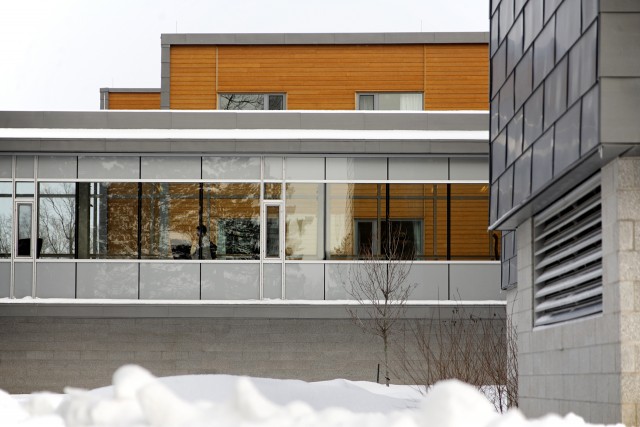 © Jean Mercier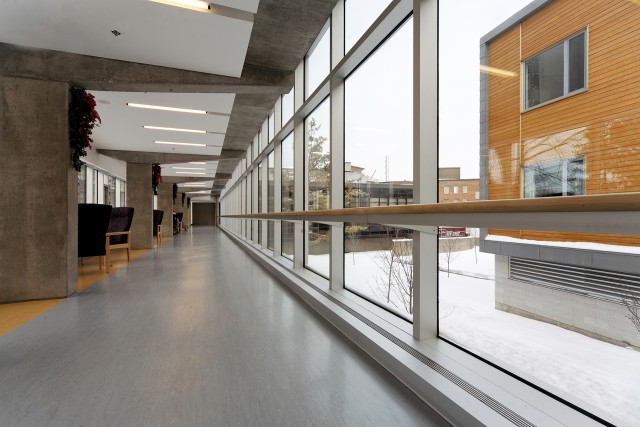 © Jean Mercier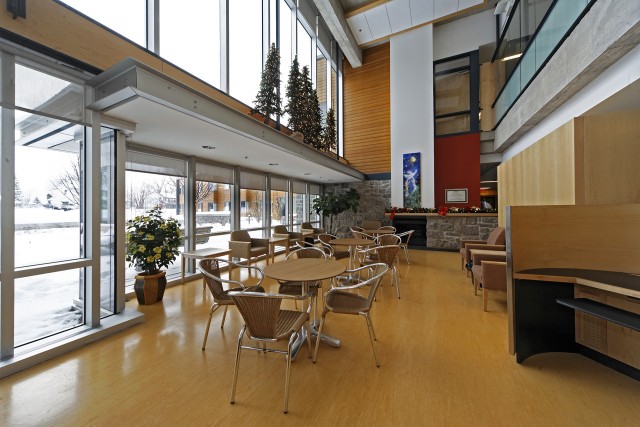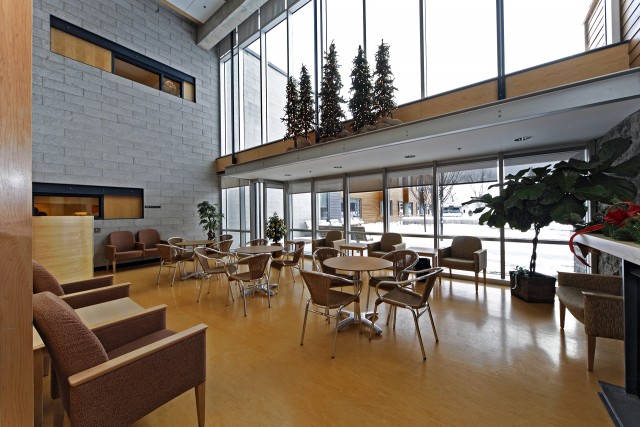 © Jean Mercier