Housing and Long-Term Care Centre in Saint-Jérôme
Context
The project consists of the construction of a 212-bed housing and long-term care center, bringing together in one place residents from Youville and Auberge Saint-Jérôme centers, which have become obsolete. This new center allows residents to live in private rooms rather than shared rooms, with access to a better environment, living conditions and services.
Location

Partners

Birtz Bastien Beaudoin Laforest architectes
Yves Woodrough architectes
Scale

29 M$

Completion

2008 — 2012 / 2014 — 2018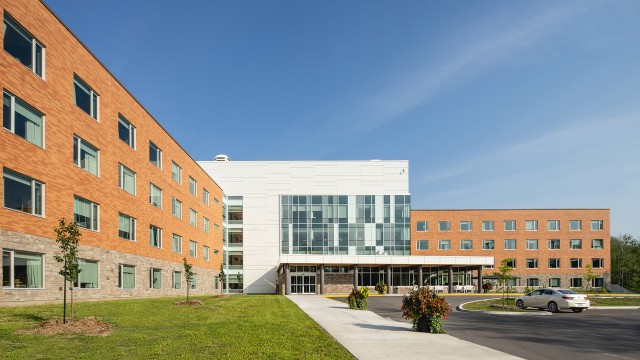 © Raphaël Thibodeau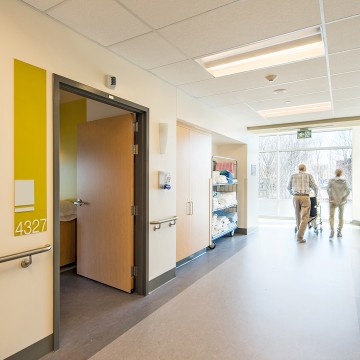 © Raphaël Thibodeau
The living units are divided into two perpendicular wings on three levels with special services: nursing station, living room, dining room, kitchenette, clean and soiled utilities, bathrooms and showers. Multidisciplinary services, such as occupational therapy, physiotherapy, pharmacy, family rooms, activity rooms, and various administrative spaces were distributed over the three levels of the central core.
On the ground floor were located the large activity and pastoral hall, the recreation areas, the committee offices, the hairdressing salon and the main offices of the administration were set up, while the basement was designed to house all support services: reception / shipping dock, food service, cloakroom, general depot, clean laundry, employee room, etc.
The building is located on a large wooded lot near the Saint-Jérôme Regional Hospital. It is bordered on the south by parking lots and north by Rolland street.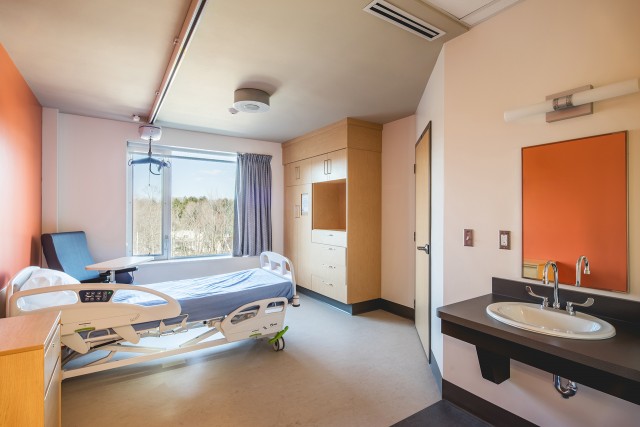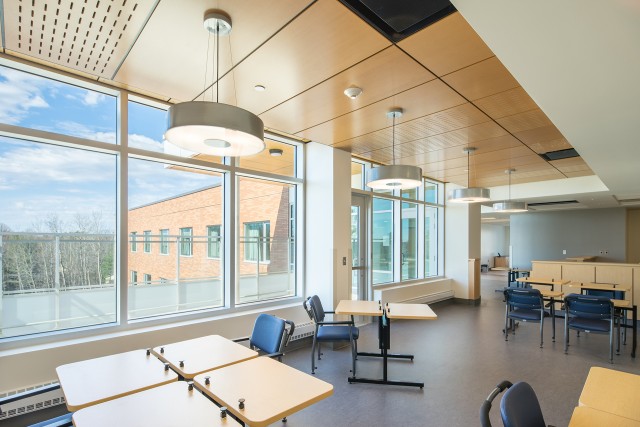 © Raphaël Thibodeau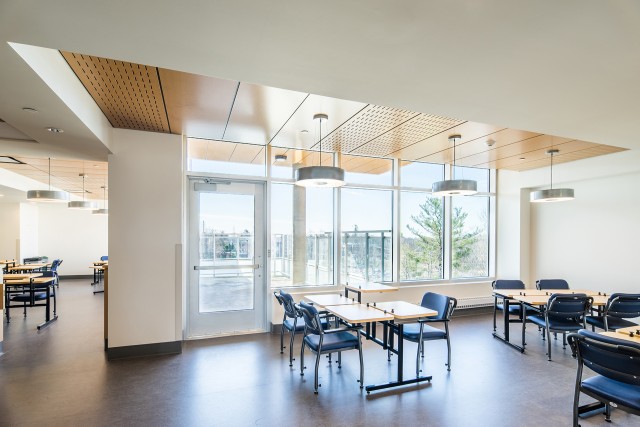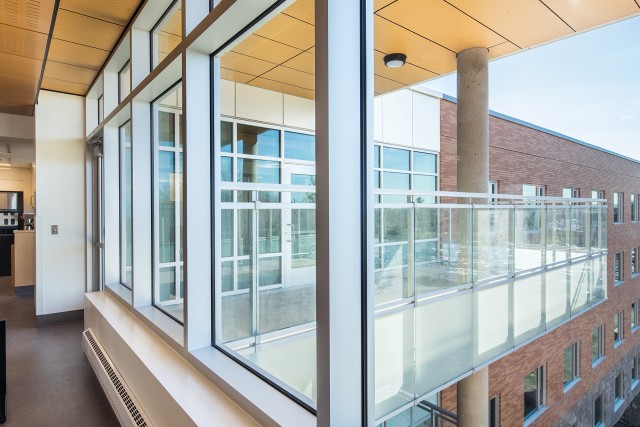 © Raphaël Thibodeau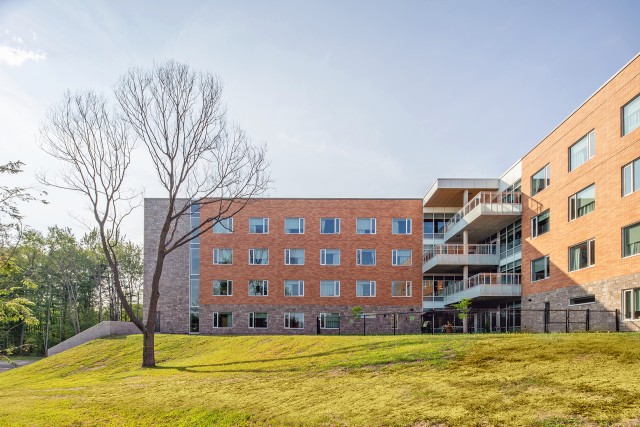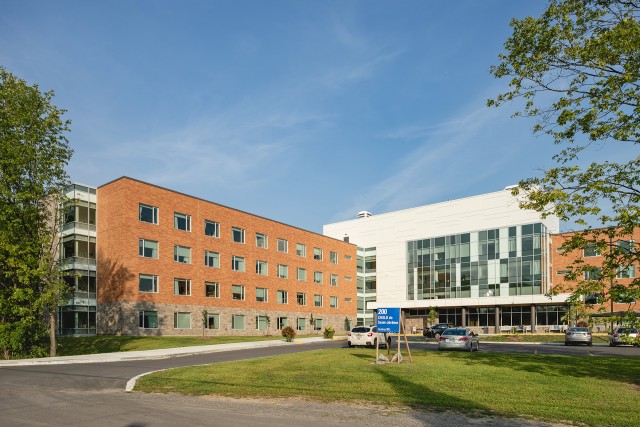 © Raphaël Thibodeau