Hydro-Québec's 315/25-kV Bélanger Substation
Context
To meet the needs related to the growth in electricity demand and the sustainability of Hydro-Québec's facilities in the Rosemont-la-Petite-Patrie borough, the project consisted in building a new 9,655 m² substation with 315-25 kV power transformers on a block surrounded by residential buildings.

Similar to stackable blocks, the building is composed of three volumes respectively housing the command center, the maneuver room and the electrical intake room insulated with SF6 gas.
Scale

9 655 m² / 100 M$

Completion

2010 — 2015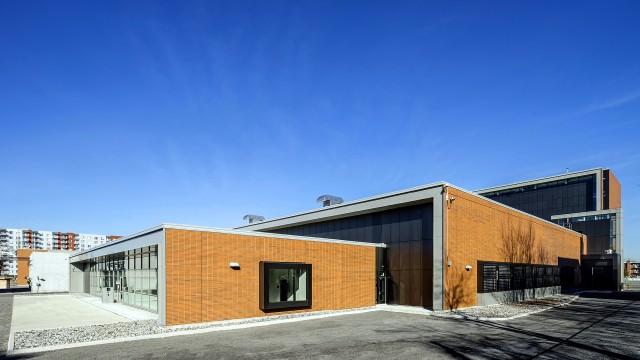 © Raphaël Thibodeau
Located on a large block surrounded by Bélanger street, de Cannes street, Jean-Talon street and the 30th avenue / Provencher boulevard, the new 9,655 m2 substation is located in a mainly residential neighborhood.
Taking advantage of a spacious site, the Bélanger substation was designed to offer a quality building to residents and workers, as well as to integrate harmoniously into its environment. The architectural treatment is sober and the materials were selected to ensure the durability of the construction. A cladding of aligned brick rows was chosen for the envelope. Its color is reminiscent of the institutional building on Bélanger Street. The envelope is also composed of painted aluminum panels, curtain walls and openings, which provide natural light and views to the exterior for the workers. The elegant and refined composition of volumes and materials contributes to reducing the visual impact of a technically complex industrial infrastructure, for the benefit of all.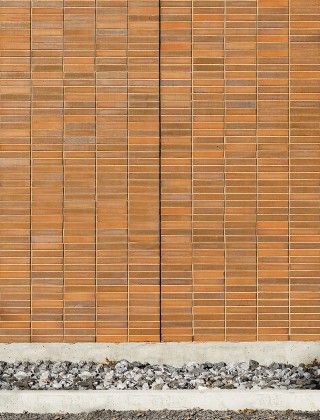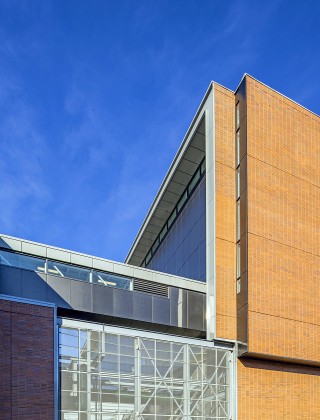 © Raphaël Thibodeau
SF6 gas-insulated circuit breakers allow for enhanced management of electrical distribution on dense and odd-shaped sites. Being quieter and more space-efficient than compressed-air circuit breakers, they are mainly used in urban substations. As with De Lorimier and Henri-Bourassa substations, the site was freed of old installations thanks to the high efficiency of the new pieces of equipment.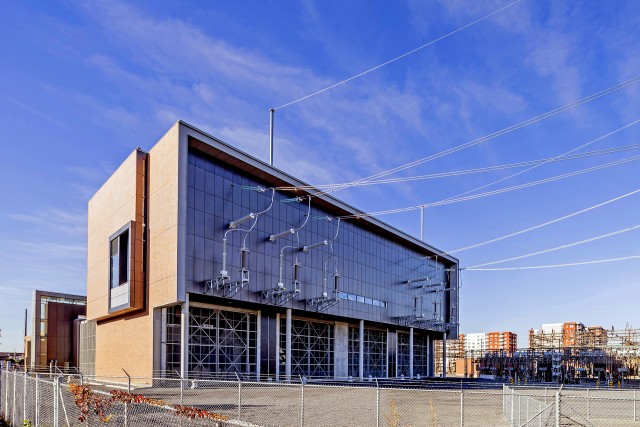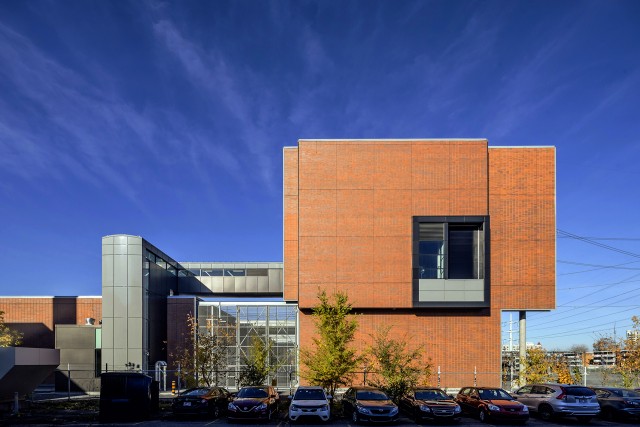 © Raphaël Thibodeau