1999-2005 Montreal-Trudeau International Airport expansion
Context
Launched in 1999 by the ADM (Aéroports de Montréal), the objective of this this ambitious project was to heighten the quality and operations of Montreal's Pierre-Elliot Trudeau Airport with various projected developments totalling over 900 million dollars. The vision was to efficiently manage the flow of international travelers in a world-class environment, keeping in mind an ever-changing air travel industry, an aging population, a complete overhaul of security measures, improved quality of services to passengers, and the efficiency of carrier operations and other ADM partners. There was also a major challenge in rolling out a project of this scale without disrupting the regular activity of airport operations.
Partners

Provencher Roy
Cardinal Hardy architectes (Lemay)
ARCOP
Scale

900 M$

Completion

1999 — 2005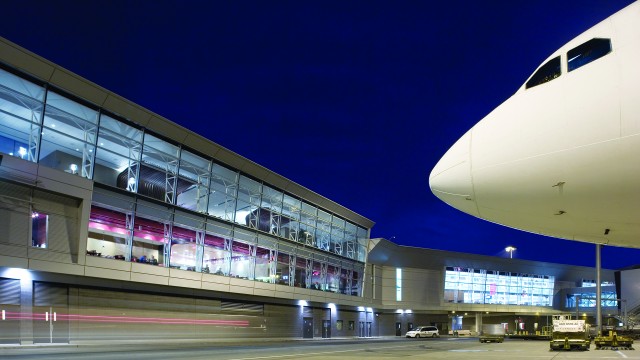 © Marc Cramer
The construction of the international wing, connection terminals and international arrivals (1999-2005) consisted of a new international wing featuring 36 check-in counters, 11 gates and their adjoining buildings and a new connecting terminal with 17 gates. The wings are also served by spacious rooms and various services, a network of clean corridors on the main level assuring the separation of arrivals and departures, and state-of-the-art extendable gateways. The project is completed by a new and majestic central block which integrates a customs zone as well as wide, functional baggage rooms.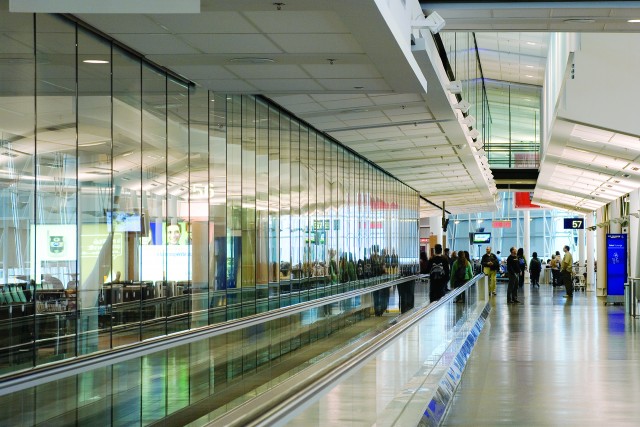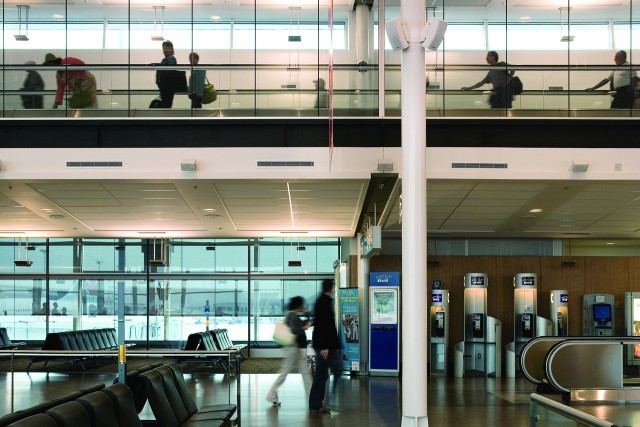 © Marc Cramer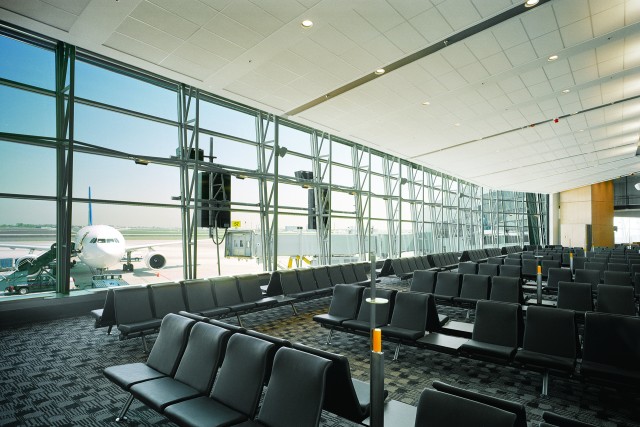 © Marc Cramer
The architectural approach enhances functionality with the logical organization of spaces, facilitating the flow of travelers despite the initial obligatory separation between arrivals and departures. The draft concept rests on this functionality by introducing large open spaces, in which there are a series of internal spaces unified by their contemporary architectural treatment - using light, glass, granite and wood to materialize notions of transparency and opacity. The architectural signature is also marked by large mesh structures, which, by their very nature, assure the stability of the immense, glass zones of the exterior walls and accentuate the sought-after transparency.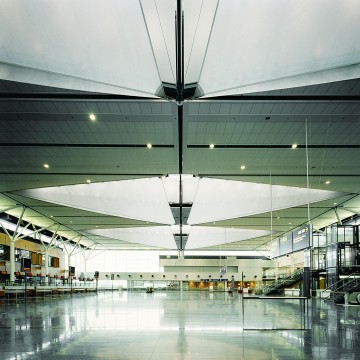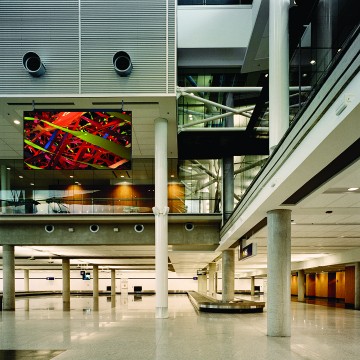 © Marc Cramer