Metamorphosis of the Montréal Insectarium
Context
The project proposed by the Berlin-Montreal multidisciplinary team —Kuehn Malvezzi, Pelletier De Fontenay, Jodoin Lamarre Pratte architectes, Dupras Ledoux, NCK and and atelier le balto— won the international architecture competition organized in 2014 by Espace pour la vie for the conception of a new insectarium. The critical and novel design approach proposed for this natural history museum invites visitors to have an immersive experience in the little-known world of insects. Translating the mission of Espace pour la vie, the exceptional and atypical building inaugurated in April 2022 will surprise and sharpen perceptions by providing unprecedented sensations and encounters that bring humans and insects closer together, creating an emotional link that is essential to our future. LEED Gold certification is being sought.
Partners

Kuehn Malvezzi (Berlin)
Pelletier de Fontenay
Atelier le balto (landscape architecture - Berlin)
Scale

3 600 m² / 31,8 M$

Completion

2014 — 2022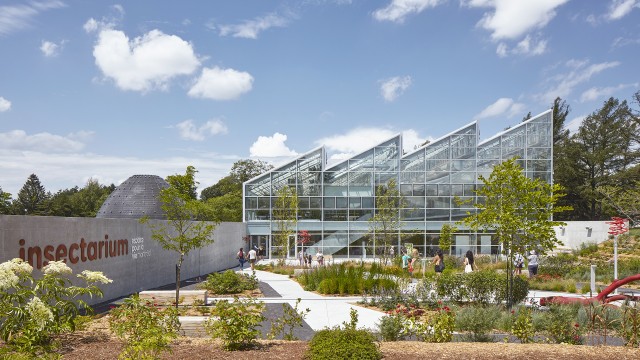 © James Brittain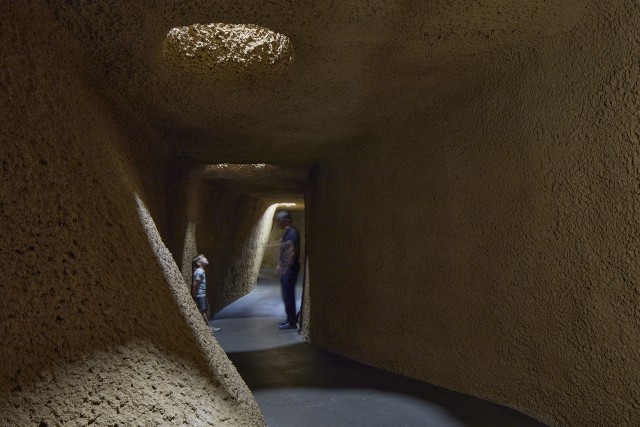 © James Brittain - Labyrinth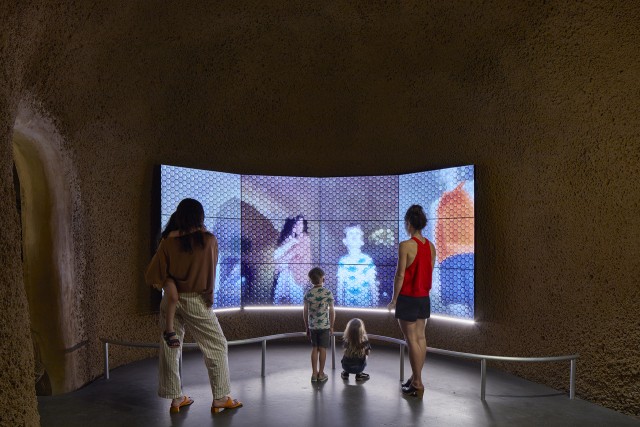 © James Brittain - Through the eyes of a fly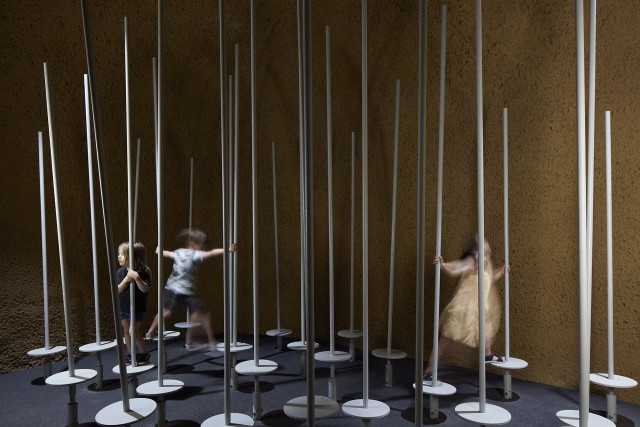 © James Brittain - From strand to strand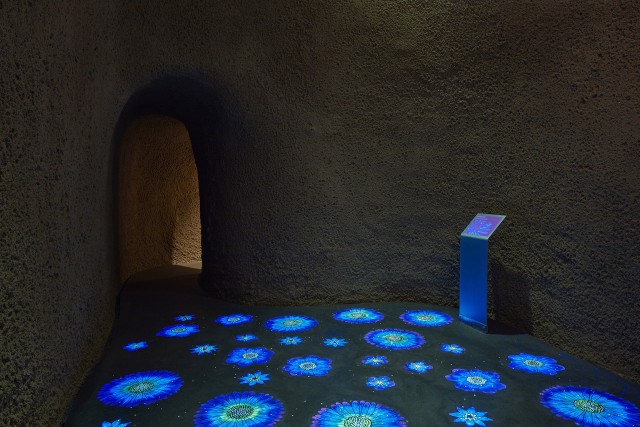 © James Brittain - The world in UV
An underground architectural journey first invites visitors to transform their vision of the world through immersive experiences. Scenographic devices integrated into caves allow visitors to see, hear and feel vibrations like insects: a world imperceptible to humans.
The visit continues with an encounter with live insects in the glass niches of the six vivariums of the Tête-à-tête Gallery, followed by the discovery of the rich collection of naturalized specimens of the Insectarium, displayed on the walls of an imposing ten-meter-high dome.
Visitors are then directed to the highlight of the tour —the Grand Vivarium—, a vast immersive greenhouse where they come into contact with a multitude of insects moving freely in the space. Finally, a creative workshop bathed in light adjacent to the Great Vivarium welcomes groups to carry out artistic and learning activities in continuity with the exceptional experience.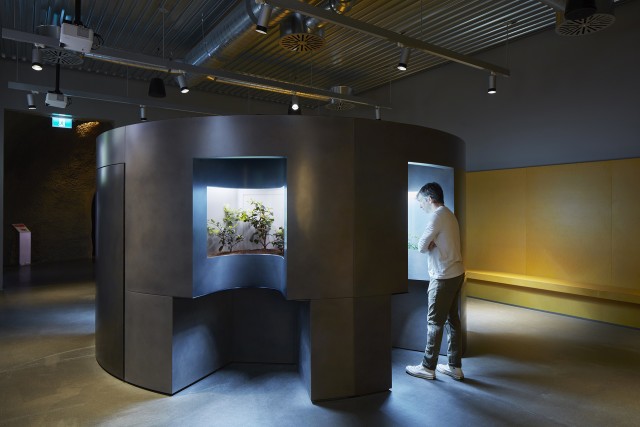 © James Brittain - Tête-à-tête Gallery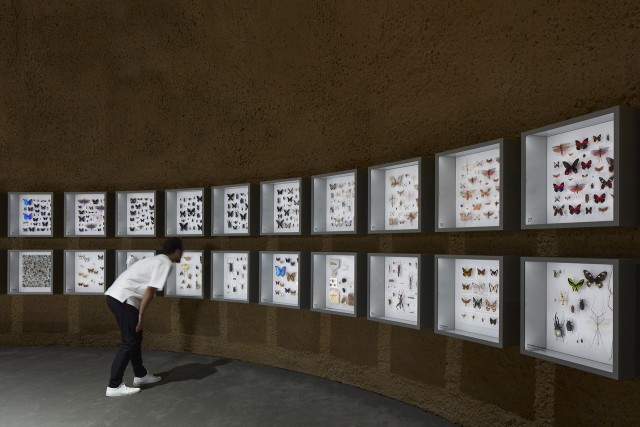 © James Brittain - Chromatic collection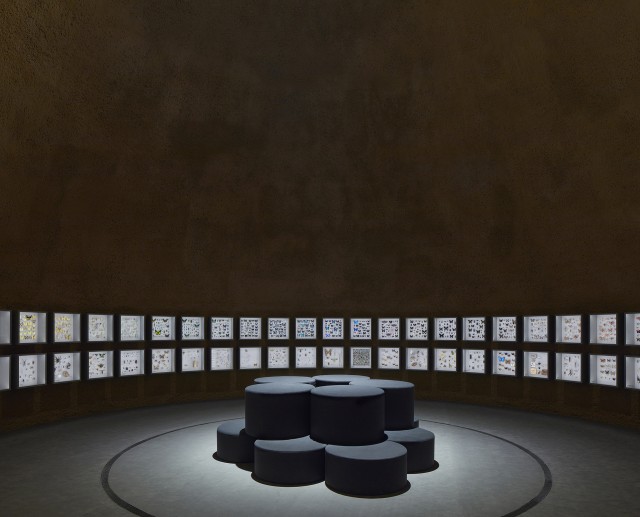 © James Brittain - Dome and Chromatic collection of naturalized specimens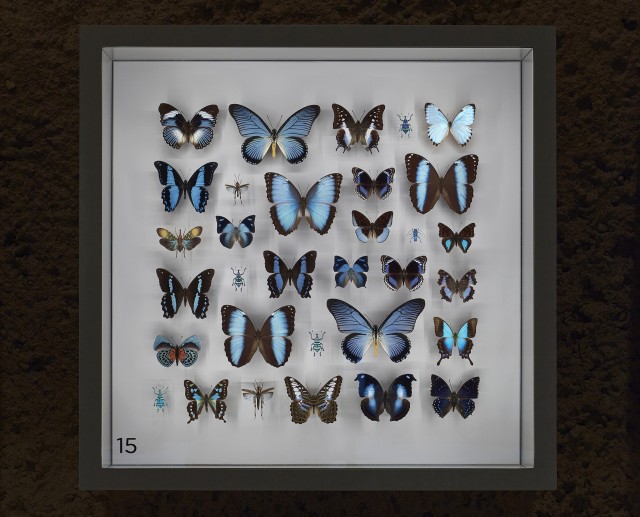 © James Brittain - naturalized specimens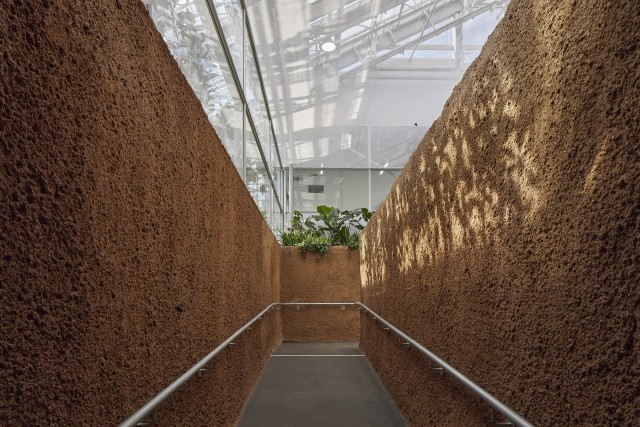 © James Brittain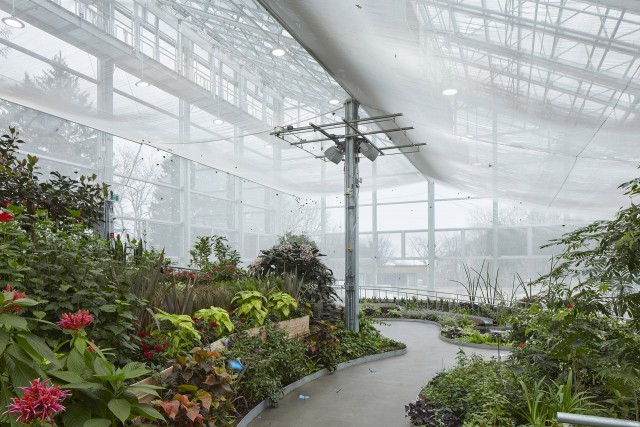 © James Brittain - Grand Vivarium
An inseparable integration of the museum experience with the architecture enhances the content of the exhibitions. The respectful inscription of the project in a natural site of great beauty, the Jardin botanique de Montréal, by identifying spaces and views to be highlighted, was considered from the first sketches. Under the direction of Architect and Project Manager Nicolas Ranger and in close collaboration with Espace pour la Vie, a multidisciplinary collaborative approach was put in place from the start of the project with museologists, engineers and other specialists, favouring the development of innovative and integrated solutions.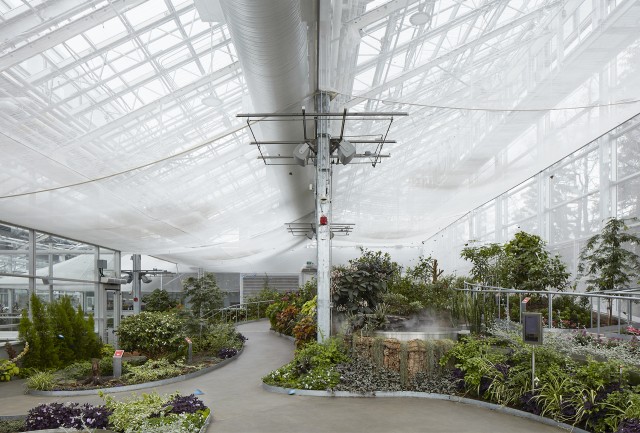 © James Brittain - Grand Vivarium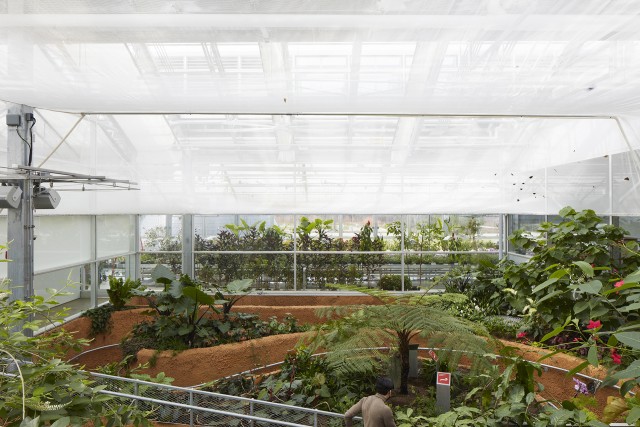 © James Brittain - Grand Vivarium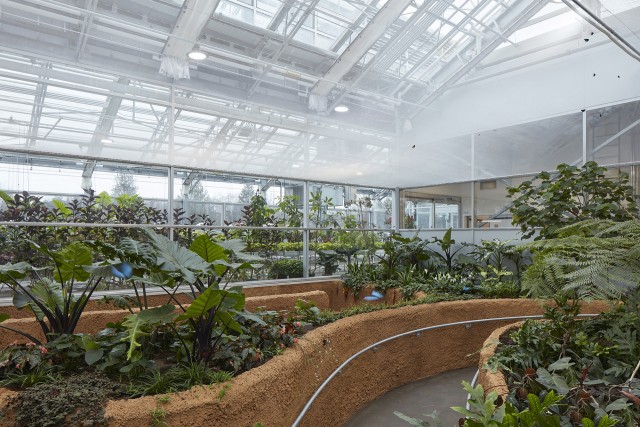 © James Brittain - Grand Vivarium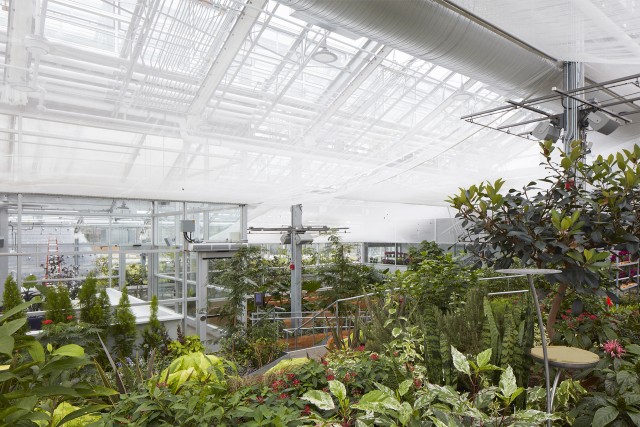 © James Brittain - Grand Vivarium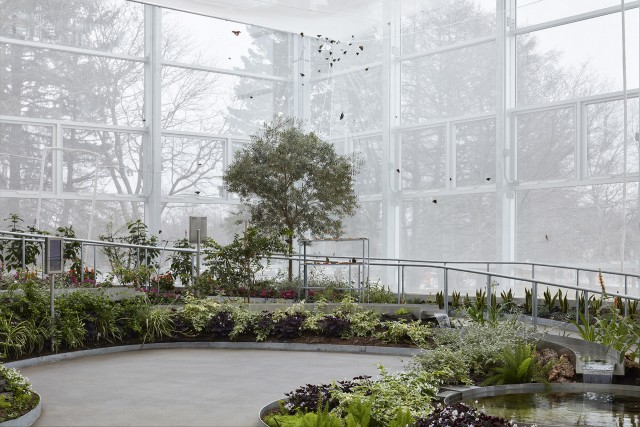 © James Brittain - Grand Vivarium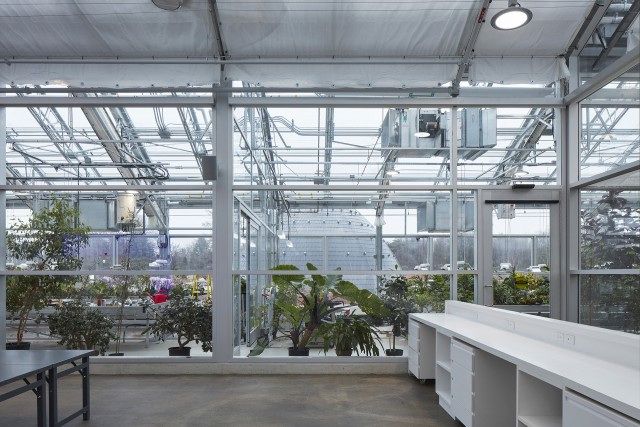 © James Brittain - View of the production greenhouse from the creative workshop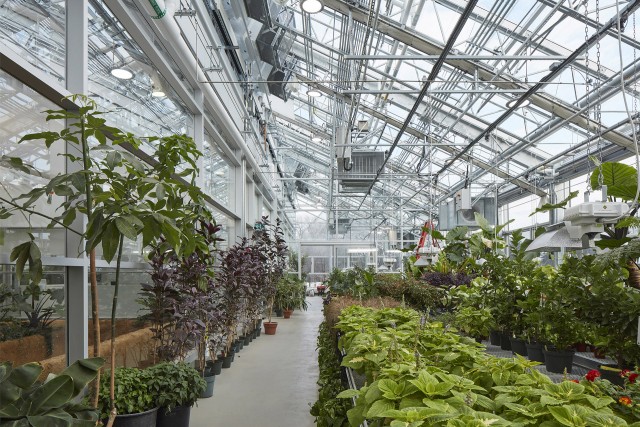 © James Brittain - Plant production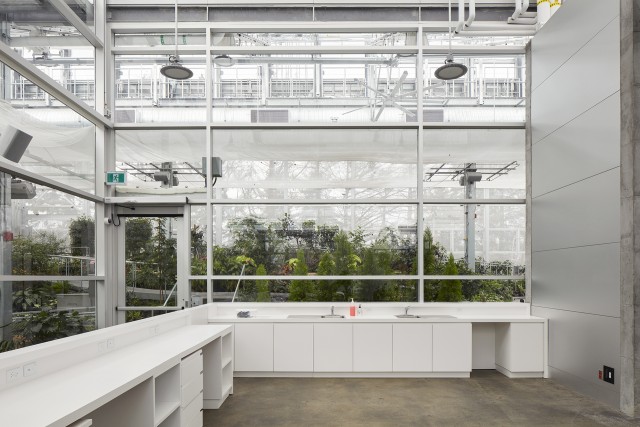 © James Brittain - Creative workshop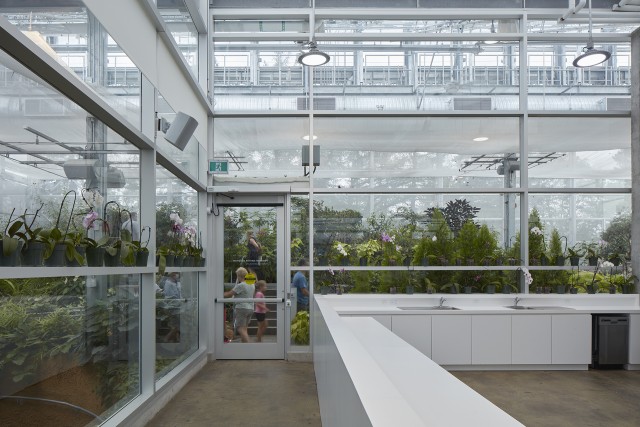 © James Brittain - View of the Grand Vivarium from the creative workshop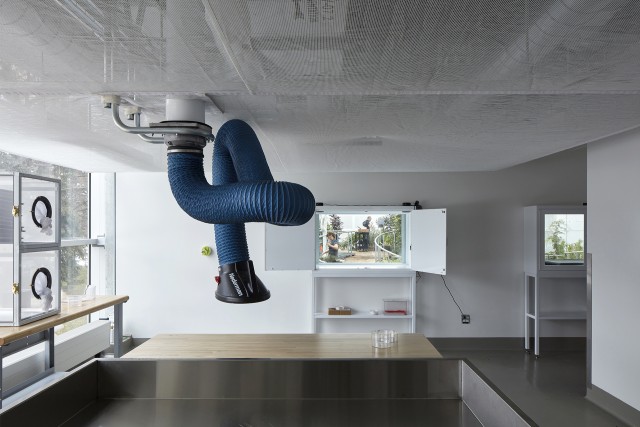 © James Brittain - Laboratories and workspaces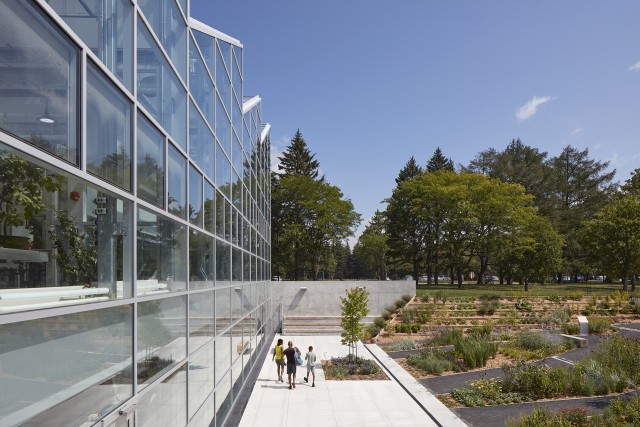 © James Brittain
Team of professionals
Architecture:
Kuehn Malvezzi / Pelletier De Fontenay / Jodoin Lamarre Pratte architectes in consortium
Kuehn Malvezzi: concept architects and museology
Pelletier de Fontenay: concept architects
Jodoin Lamarre Pratte architectes: concept architects, project managers and responsible for administration and site supervision
Atelier Le Balto: landscape architects
Dupras Ledoux: electromechanical engineers
NCK: structural engineers
Génie+: civil engineers
CIMA+: sustainable development consultant (LEED certification)
Kuehn Malvezzi avec Double Standards: indoor and outdoor signage
La bande à Paul : museology's execution and site supervision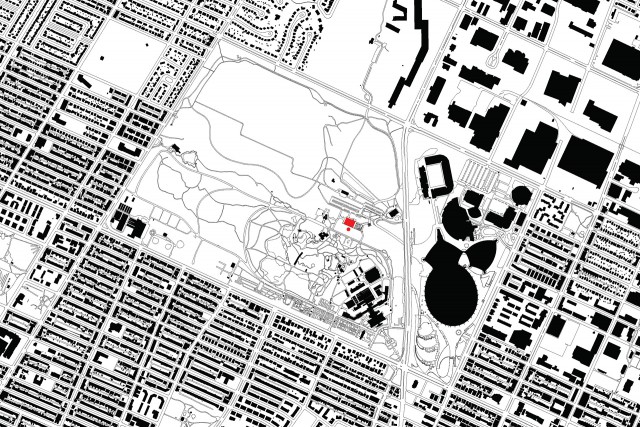 © Kuehn Malvezzi / Pelletier De Fontenay / Jodoin Lamarre Pratte architectes en consortium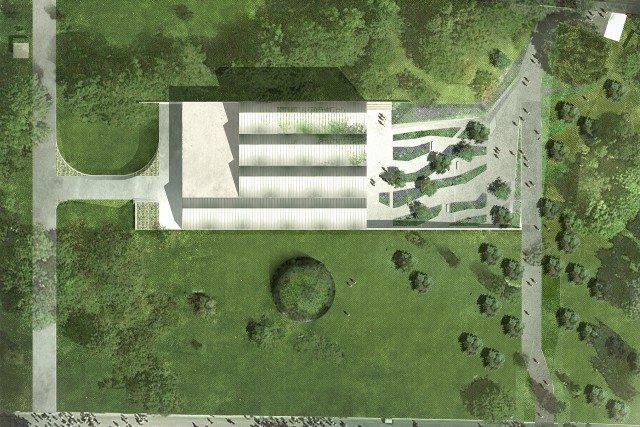 © Kuehn Malvezzi / Pelletier De Fontenay / Jodoin Lamarre Pratte architectes en consortium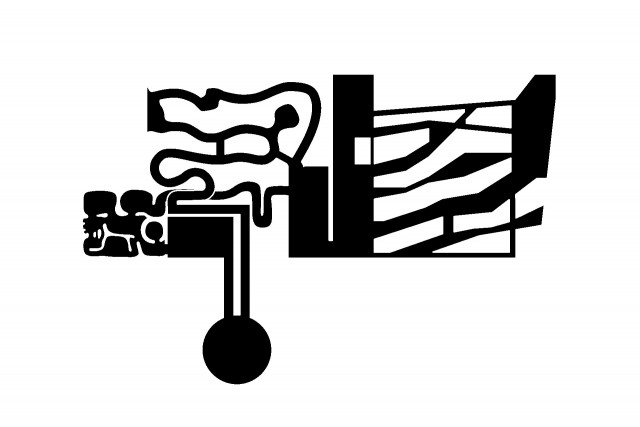 © Kuehn Malvezzi / Pelletier De Fontenay / Jodoin Lamarre Pratte architectes en consortium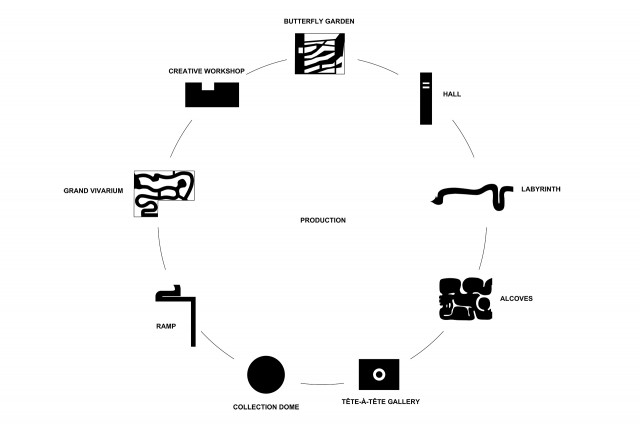 © Kuehn Malvezzi / Pelletier De Fontenay / Jodoin Lamarre Pratte architectes en consortium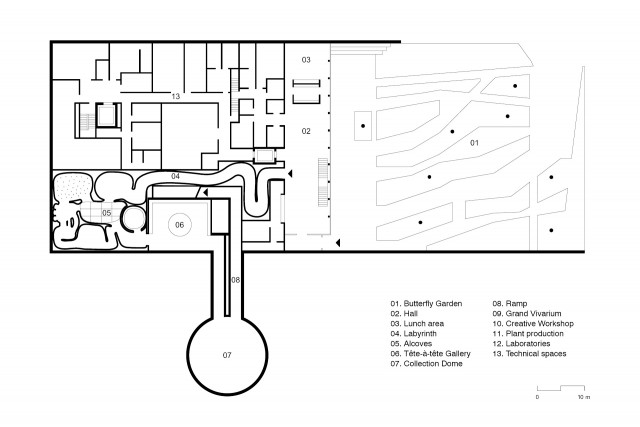 © Kuehn Malvezzi / Pelletier De Fontenay / Jodoin Lamarre Pratte architectes en consortium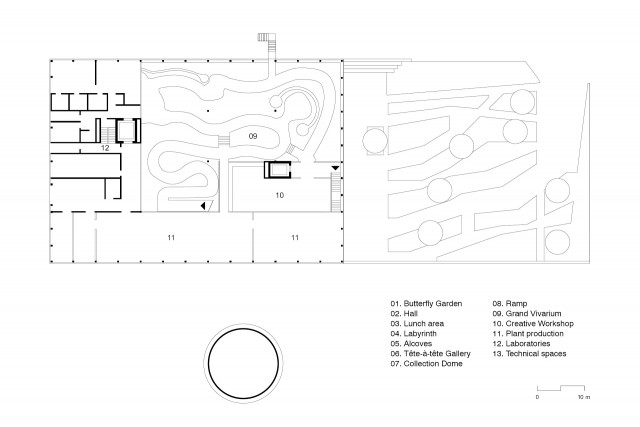 © Kuehn Malvezzi / Pelletier De Fontenay / Jodoin Lamarre Pratte architectes en consortium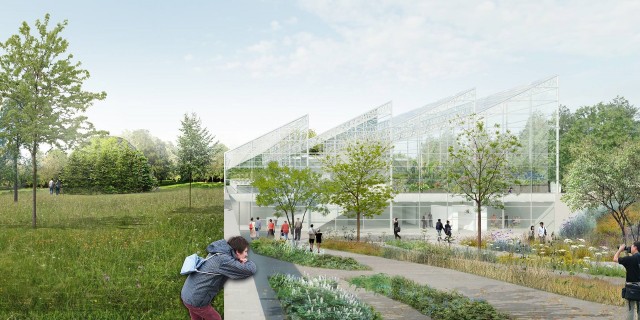 © Kuehn Malvezzi / Pelletier De Fontenay / Jodoin Lamarre Pratte architectes in consortium

© Kuehn Malvezzi / Pelletier De Fontenay / Jodoin Lamarre Pratte architectes in consortium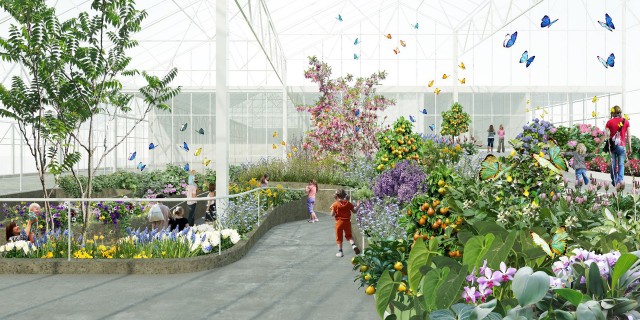 © Kuehn Malvezzi / Pelletier De Fontenay / Jodoin Lamarre Pratte architectes in consortium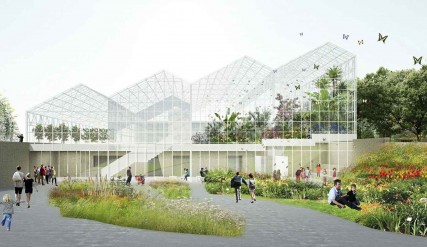 © Kuehn Malvezzi / Pelletier De Fontenay / Jodoin Lamarre Pratte architectes in consortium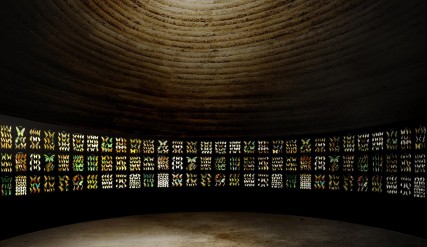 © Kuehn Malvezzi / Pelletier De Fontenay / Jodoin Lamarre Pratte architectes in consortium