Metamorphosis of the Montreal Insectarium
Context
The project proposed by the Berlin-Montreal multidisciplinary team — Kuehn Malvezzi, Pelletier De Fontenay, Jodoin Lamarre Pratte architectes, Dupras Ledoux and NCK — won the international architecture competition organized in 2014 by Space for Life for the conception of a new insectarium. Directly linked to Space for Life's mission, the function of this exceptional and atypical building is to surprise, and to sharpen perceptions by offering new sensory experiences and unique encounters between humans and insects. It will create an emotional connection that is essential to the future of the planet and human kind. The program of the new Insectarium invites visitors to exceptional encounters with the hidden world of insects. This project is targeting a LEED Gold Certification.
Partners

Kuehn Malvezzi (Berlin)
Pelletier De Fontenay
Atelier le balto (Berlin)
Scale

13 154 m² / 27,5 M$

Completion

2014 — 2021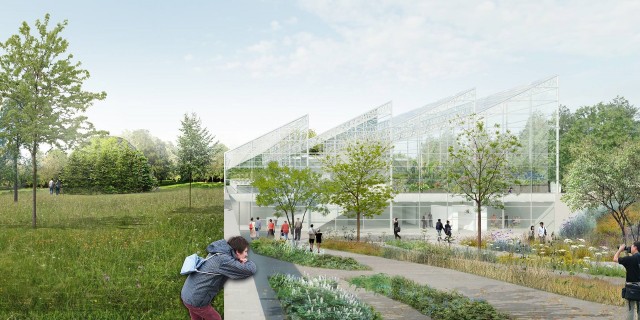 © Kuehn Malvezzi

© Kuehn Malvezzi
First, an underground architectural journey uses immersive experiences to instil change in the way visitors view the world. Dissimulated scenographic tools create a perception of vibrations, allow to see and hear like insects, in a world usually imperceptible to human senses. Visitors are then directed to the main attraction, a vast green house where a multitude of insects are in direct contact with the public. Finally, creative workshops with large windows are placed right next to the greenhouse, where groups can participate in artistic creations linked to the exceptional moments they just experienced.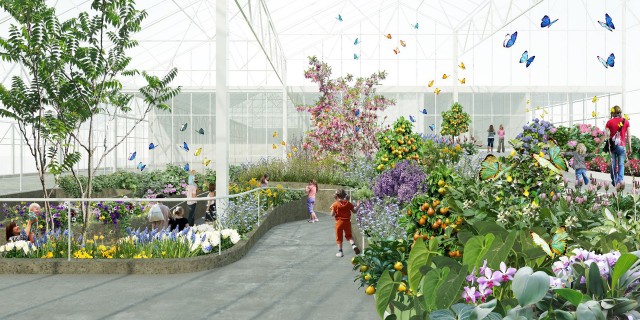 © Kuehn Malvezzi
Integration of the architecture with the museum experience showcase the content of the exhibits. Respectful placement of the building within the natural beauty of the botanical garden was a key concern since the first sketches. Under the direction of architect project manager Nicolas Ranger, and in close collaboration with the team of Space for Life, we set up a cooperative multidisciplinary approach with the museologists, engineers and other specialists, to foster the development of innovative and integrated solutions.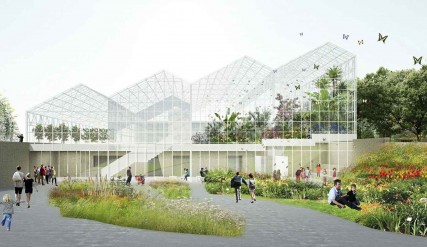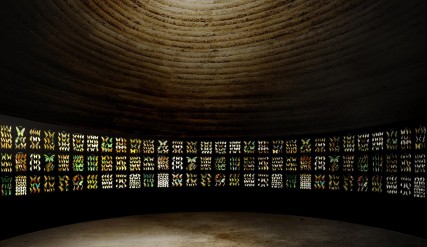 © Kuehn Malvezzi