MUHC Research Institute Auditorium
Context
The firm was commissioned in 2014 to design an auditorium of 195 seats for the new Research Institute of the McGill University Health Centre, which was delivered in June 2015. The auditorium being the most important gathering place of the MUHC Research Institute, special attention was paid to the overall quality of the spaces and finishes in order to provide an inviting and comfortable setting as much for the lecturers coming from outside the Institute as for the researchers and doctors who make internal presentations.
Scale

385 m² / 2,4 M$

Completion

2014 — 2015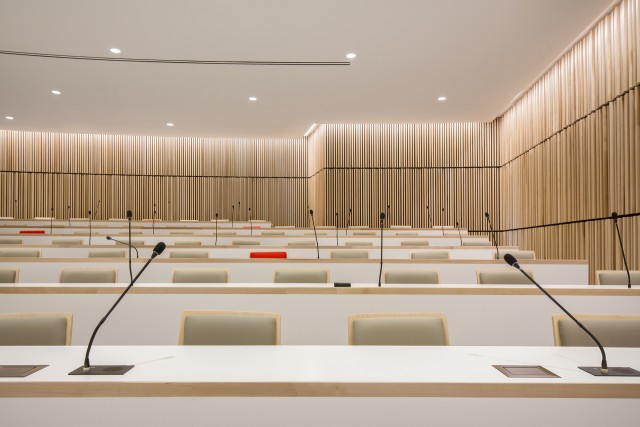 © Stéphane Groleau
A palette of light colours and local materials were privileged, as was peripheral backlighting to brighten up this space deprived of natural sunlight. Particular attention was paid to the customized design of tables made of wood and Corian, such that these feature pure lines while being highly functional and comfortable. The panels, also custom-made of irregular slats of cherry wood, were in large part lined with a special acoustic fabric before being installed on the walls of the auditorium.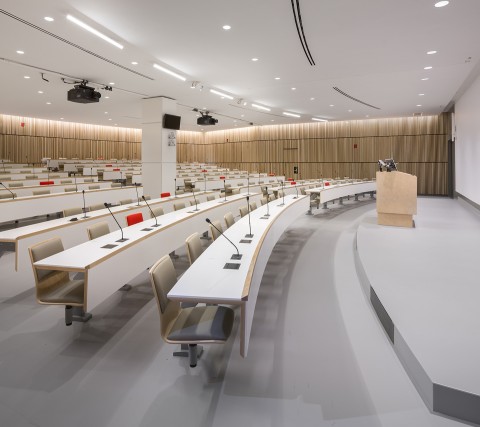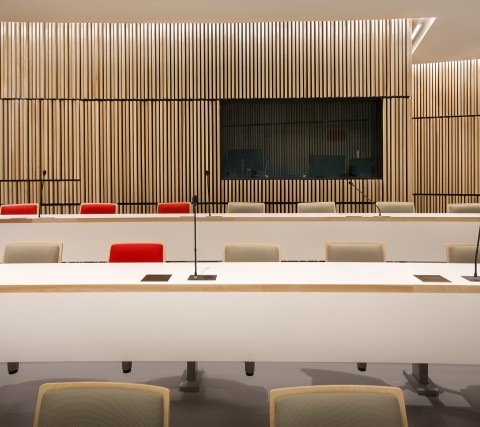 © Stéphane Groleau
The acoustics of the auditorium are an important component of the project, both for the comfort of the users and for the insulation of noise in the spaces on the lower floor occupied by laboratories and animal units.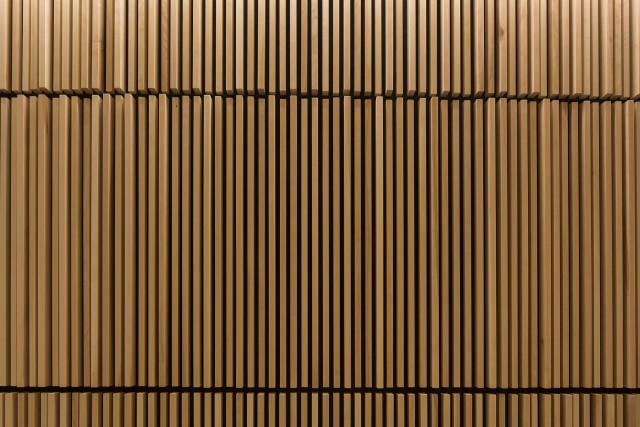 © Stéphane Groleau
The auditorium is equipped with high-tech (4G) multimedia systems to record the events taking place in the space, for subsequent re-broadcast or live broadcast to other venues. It includes acoustic airlocks at its two entrances, a control room, a translation room, mechanical, electrical and storage rooms, two washrooms (men / women) and a hall / gathering space with a cloakroom and a catering area.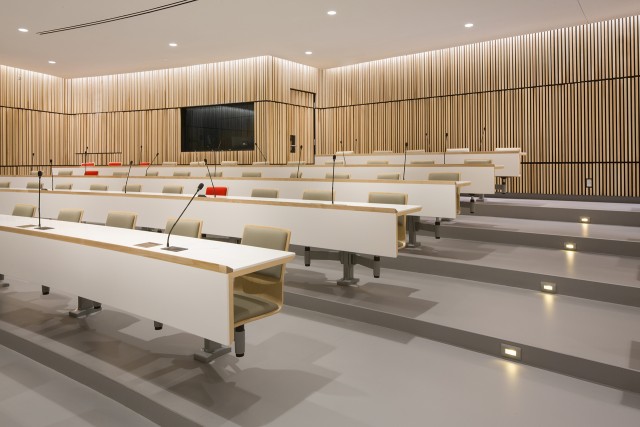 © Stéphane Groleau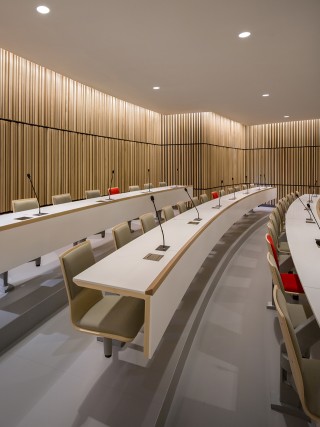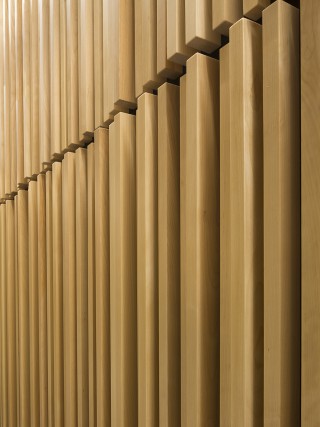 © Stéphane Groleau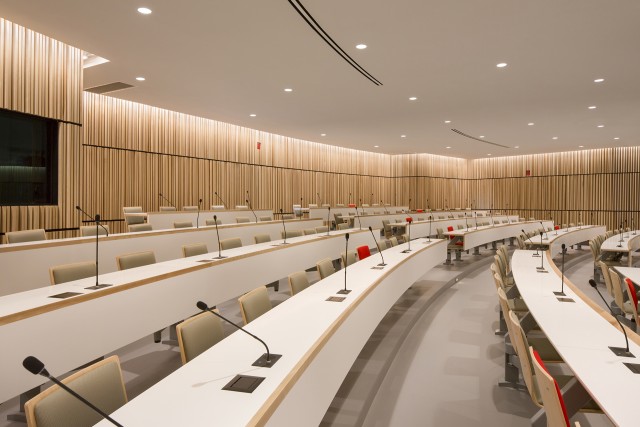 © Stéphane Groleau