Hydro-Québec's 315/25-kV Bélanger Substation
Context
This project concerns the construction of a new 9665 m2 substation for Hydro-Québec, to be located in a residential area in the borough of Rosemont-la-Petite-Patrie.
Scale

10 000 m² / 100 M$

Completion

2010 — 2015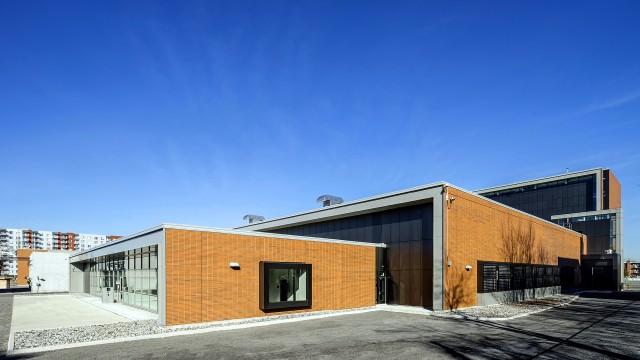 © Raphaël Thibodeau
The station is composed of three volumes: a control station, a manoeuvring station and an isolated SF6-run electrical room.
The building's exterior will be made of brick, aluminum and curtain walls. The architectural style is subdued, and the materials chosen will ensure the building's durability.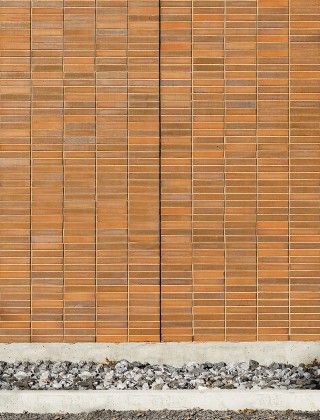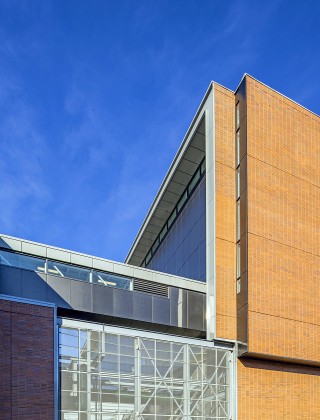 © Raphaël Thibodeau
SF6-gas circuit breakers, which are usually used in downtown and centralized urban substations, take up little room and are relatively silent (compared to compressed-air circuit breakers). Using SF6 gas reduces the required ground space and allows for the better management of power distribution systems on dense and irregular sites. Hence, as is the case with the Henri-Bourassa substation, the Bélanger site will become partly free of existing ground equipment, thanks to the greater efficiency of the new equipment.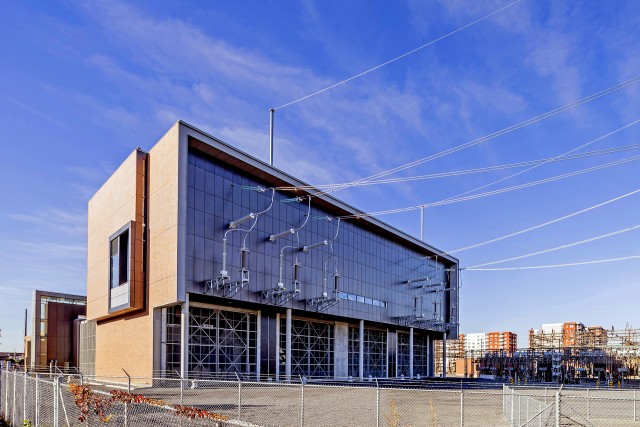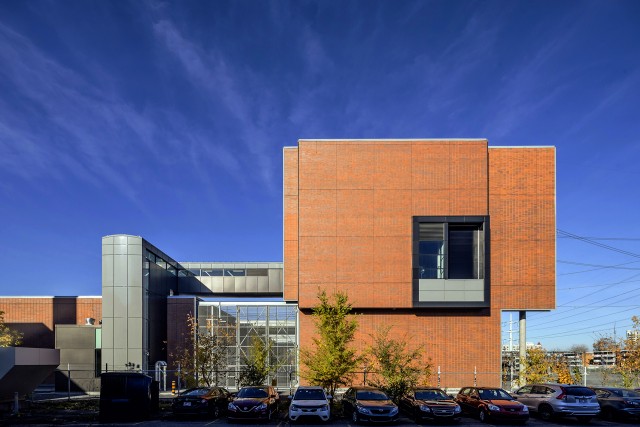 © Raphaël Thibodeau