Redesign of Ubisoft Montréal's offices
Context
Jodoin Lamarre Pratte architectes was mandated by Ubisoft Montréal ―one of the world's largest video game studio― in the fall of 2016 to draft plans and specifications for the four last phases (4,5,6 and 7) of their 130 000 ft2 redesign project. This project includes playful and stimulating work environments, additional staircases to encourage collaboration between work teams, as well as integration of themed conference rooms and informal meeting areas.
Architecture

Design: Lemay
Design review, plans and specifications and construction supervision: Jodoin Lamarre Pratte architectes
Design consultant (follow-up): Ad Hoc architectes
Scale

12 080 m² / 12,6 M$

Completion

2016 — 2018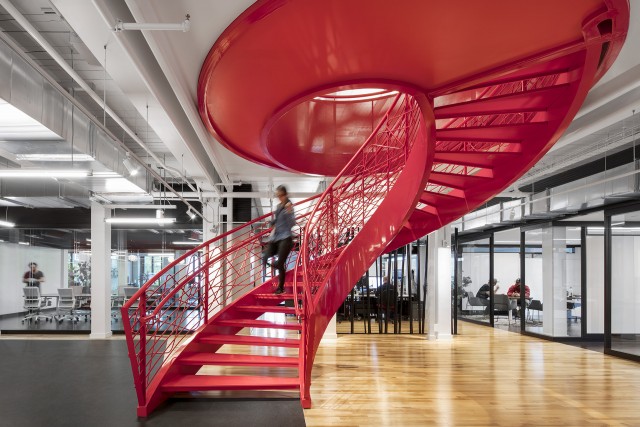 © Adrien Williams
Space flexibility and easy appropriation by the work teams were at the heart of this creative project. Integration of all IT network infrastructure and respect of recording studio-specific acoustical norms were among the essential technical aspects. Redesigning the main entrance on Boulevard Saint-Laurent (Mile-End) and creating a dining area on the last floor was also part of the mandate. For this project we have coupled our conceptual skills and rigor in drafting construction plans and specifications to the Ubisoft Montreal's creative force, to create high-quality installations.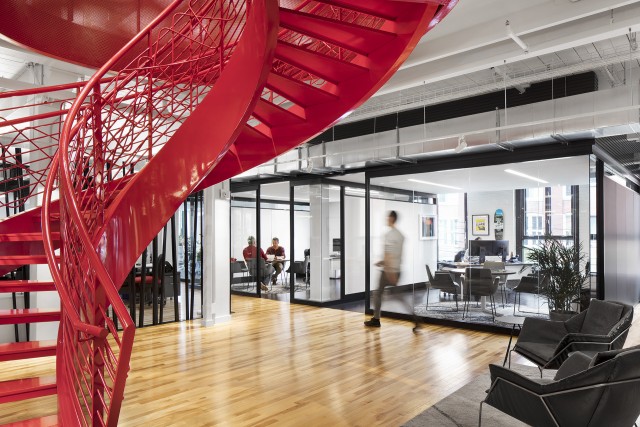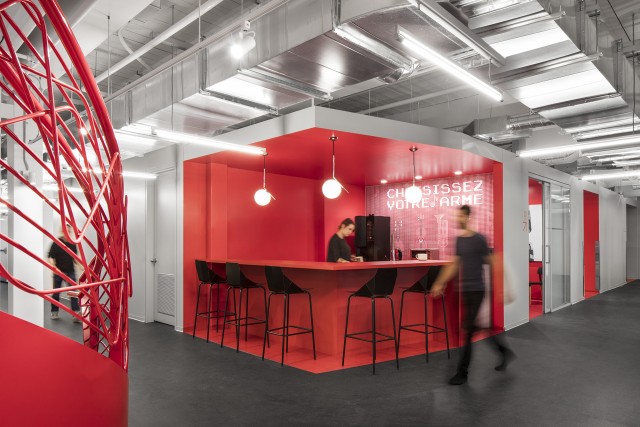 © Adrien Williams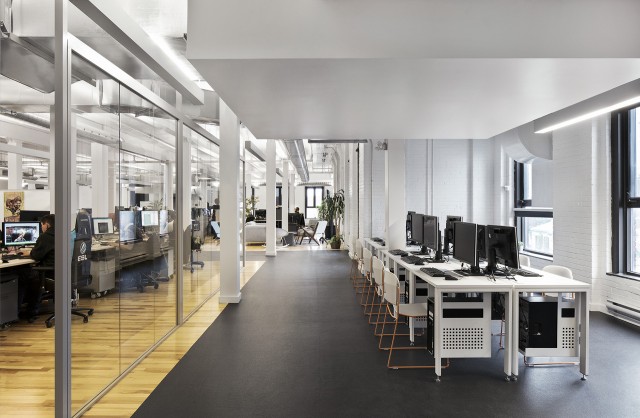 © Adrien Williams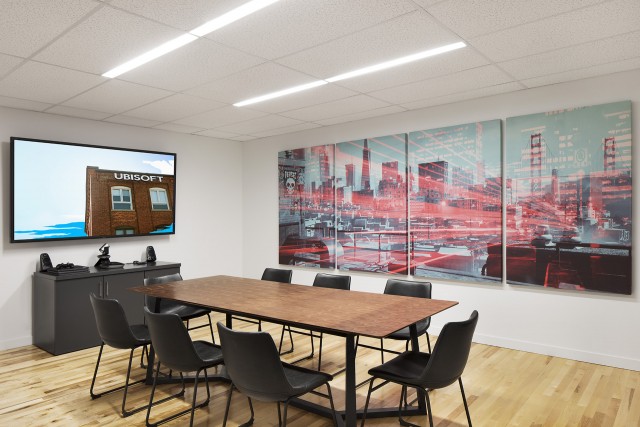 © Adrien Williams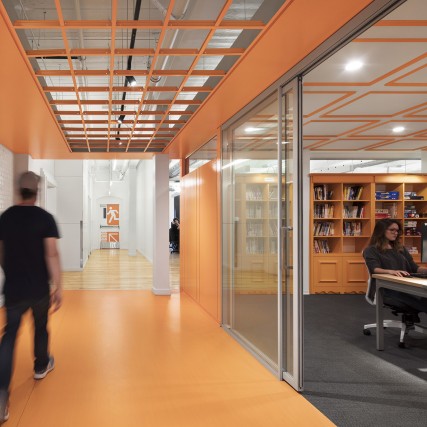 © Adrien Williams
The biggest challenge of this large-scale redesign project emerged from the nature of the century-old building. Built with a five-stories wood structure, it raised several issues regarding the application of the building code. We worked jointly with Quebec's buildings management board (Régie du Bâtiment du Québec – RBQ) to implement simple compensatory measures, guaranteeing the integrity of the old building. Given the sensitivity of some pieces of electronic equipment, the presence of recording studios within the building, and the necessity to keep all activities running throughout construction, we implemented measures such as schedule control and choice of quieter construction tools to minimize disturbance and not affect the delivery schedule of videogames currently being produced in the building.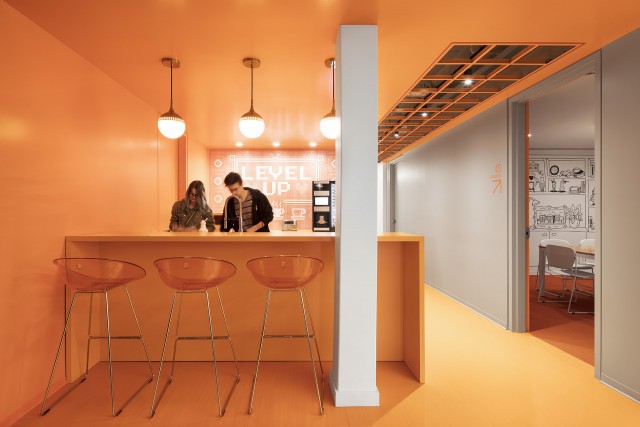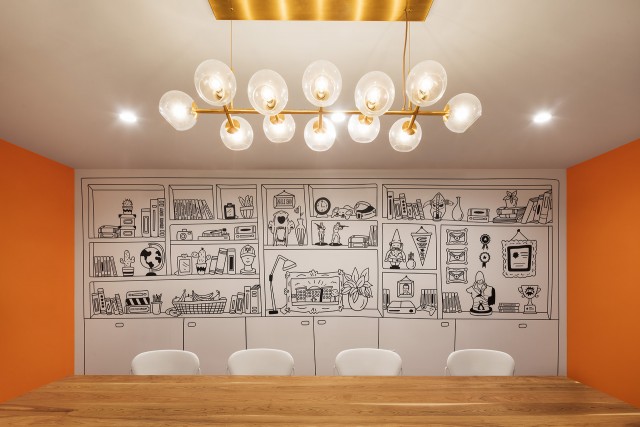 © Adrien Williams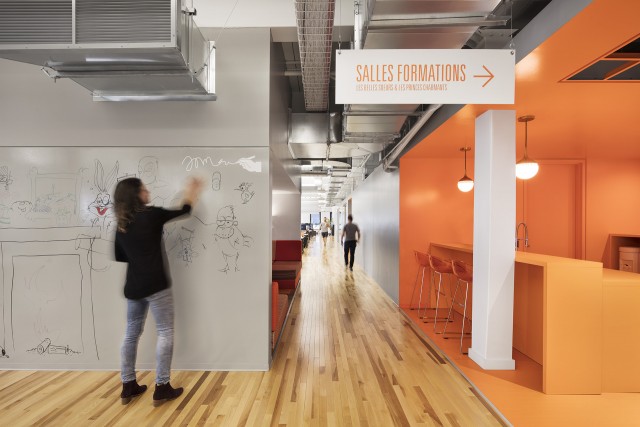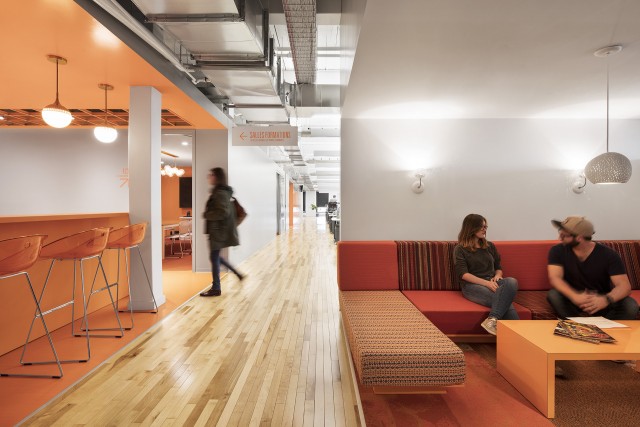 © Adrien Williams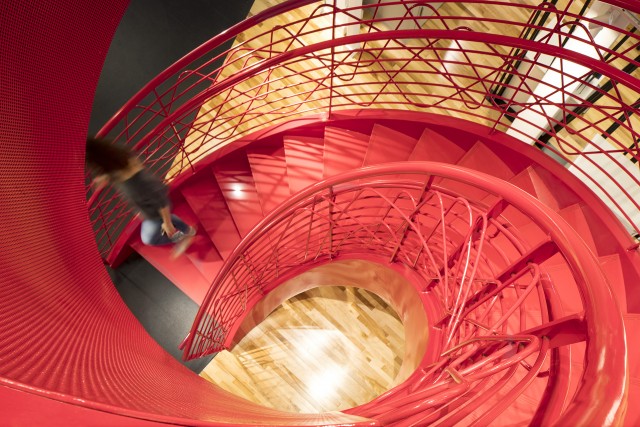 © Adrien Williams