Redevelopment of the International Commercial Sector and Duty Free Shop at the Montreal-Trudeau Airport
Context
The international commercial redevelopment project and the development of The Loop Duty Free Shop is among the 40 or so studies and projects completed during the 2012-2015 accreditation period for Aéroports de Montréal (ADM), following in the desire to develop and improve the commercial offer and experience of airport users. These projects, with a total value of more than $80 million, also address the need for reorganization of service spaces, the maintenance of assets and the growing need for security.
Partners

Cardinal Hardy (Base building)
HÙMA Design (Shop design)
Scale

10 M$ ($3,6 M Duty Free Shop)

Completion

2011 — 2014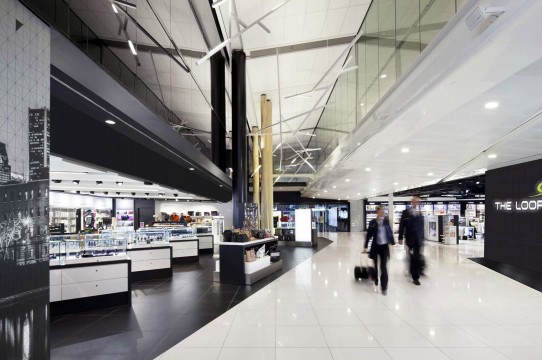 © Stéphane Brügger
The project aimed to redevelop part of the existing jetty and improve the signaling and branding of the international commercial sector in order to optimize its use by potential customers, captive during the waiting period of up to 2.5 hours. The project favors a walk-through concept, like the duty-free shop in the cross-border departures sector, and maximizes the impact by breaking the linearity of the pier space. The development works consisted in maximizing the commercial space by a gain of surface; to develop a clear signage by a clever choice of finishes defining the spaces, helping the travelers to orient themselves quickly. In addition to providing a rich experience for passengers, this project of high quality of execution had to reflect the particular character of Montreal, while providing robust layouts in response to the high attendance of this place.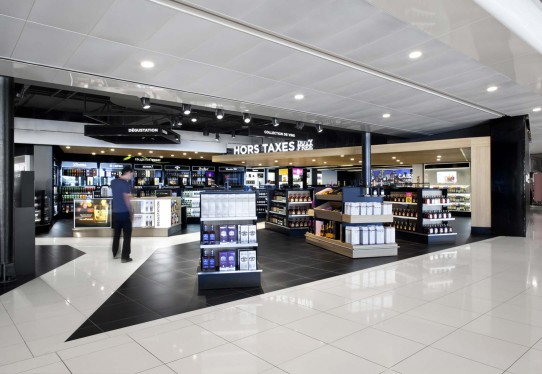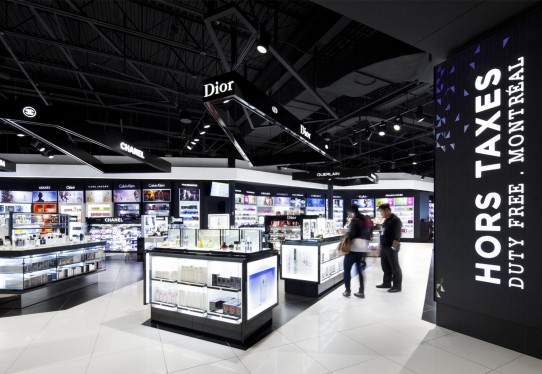 © Stéphane Brügger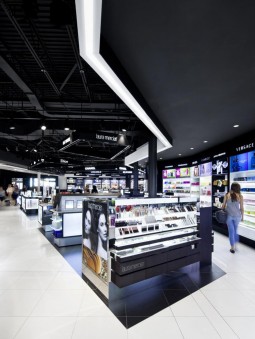 © Stéphane Brügger
The project has been a major challenge because of its implementation in an active airport environment. The phased work carried out within the framework of a critical schedule required the organization and management of extraordinary design and production processes. The realization in project management and construction allowed to minimize the effect of the intervention constraints in the existing one and to accelerate the construction process by the cutting of the project in more than 30 lots.
The shop features an imposing moose sculpture, "Le Grand", created by Quebec artist and sculptor Mathieu Isabelle.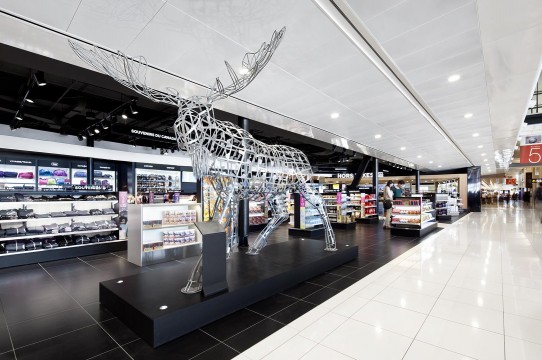 © Stéphane Brügger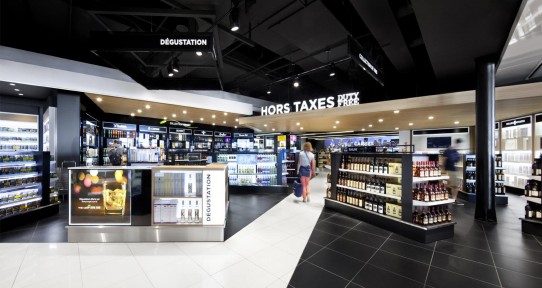 © Stéphane Brügger