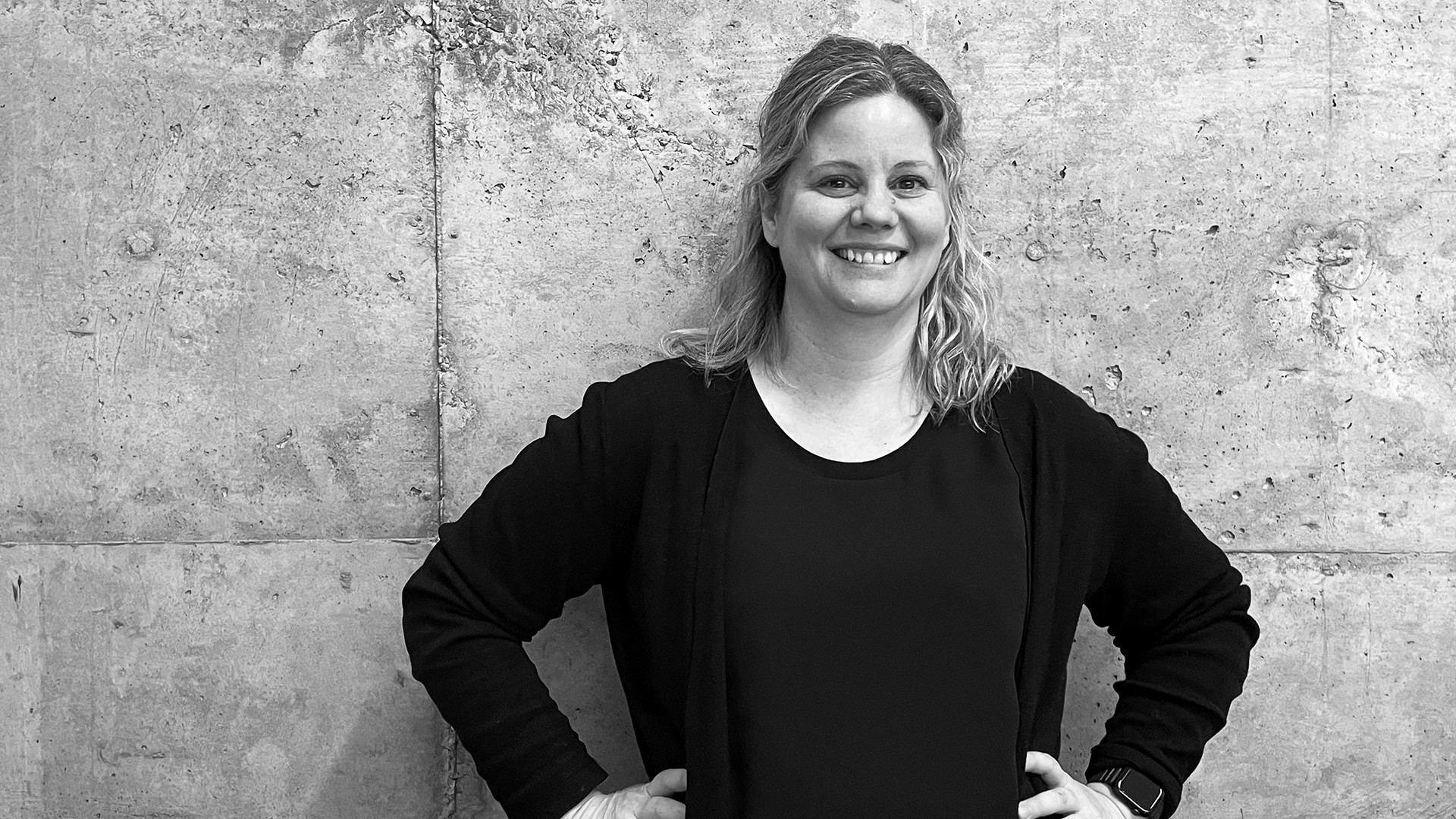 A new senior partner at Jodoin Lamarre Pratte architectes
January 12th 2023
We are pleased to announce that Architect Julie Boucher has joined Senior Partners Michel Broz, Catherine Demers, Martine Gévry, Sylvain Morrier and Nicolas Ranger at the helm of Jodoin Lamarre Pratte architectes in early January. In addition to celebrating its 65th anniversary this year, the firm has achieved parity among its senior partners for the first time.
With Jodoin Lamarre Pratte architectes since 2006, Julie Boucher was promoted to Director in 2018 before becoming Senior Partner in 2023. As an expert in the field of healthcare, she has extensive experience as a designer, coordinator and manager in the achievement of all stages of numerous redevelopment, new construction and functional and technical renovation projects in hospital environments. She leads and participates in the development of large-scale projects by ensuring high quality design, relying on the collaboration of multidisciplinary teams and the creation of a work environment conducive to exchanges and sharing. Well aware of the issues and challenges that represent the great complexity of planning and building of this type of project, she knows how to intervene adequately in the deployment of conceptual, constructive and technical solutions best suited to each project. Her knowledge in healthcare architecture is regularly renewed by attending international conferences on hospital design.
Her recent major accomplishments include the Integrated cancer treatment centre of the new Quebec City hospital complex, the Regional Integrated Cancer Center at the Hôtel-Dieu Hospital in Lévis and the Jewish General Hospital's Critical Care Pavilion. She is currently the lead designer for the future Eeyou Istchee Regional Health Centre in Chisasibi and project manager for the major redevelopment of several specialized sectors in the spaces vacated by the Critical Care Pavilion at the Jewish General Hospital.
We wish her much success in her new position!