Conversion of UQAM's Marie-Gérin-Lajoie Hall into multimedia studios for the program in cinema
Context
The Marie-Gérin-Lajoie room —originally designed by the firm in the 1970s along with the Judith-Jasmin Pavilion—, has been transformed into multimedia studios in order to meet the evolving needs of the cinema training program, which is recognized for its excellence, and to accommodate new technologies and teaching practices.


Jodoin Lamarre Pratte architectes designed this project as part of a contract for the execution of various asset maintenance works at the Judith-Jasmin Pavilion won in consortium with Marosi Troy Architects.
Scale

1 920 m²

Completion

2018 — 2022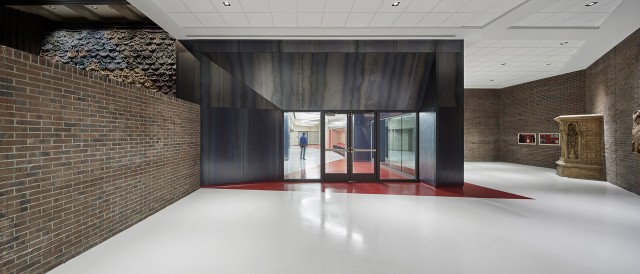 © Nanne Springer
Located in the basement of the Judith-Jasmin Pavilion, the former broadcasting room used for public performances, conferences and symposiums, has been divided into six rooms to accommodate :
A new film studio, a multi-purpose room measuring 13 x 13 meters and two stories high, equipped with audiovisual connections for microphones and cameras and a ceiling grid for lighting;
A 120-seat projection room with a control room, a place that recalls the vocation of the old room;
A recording studio with a sound booth and a sound effects room;
A workshop to store the sets;
A support room for pre-production;
A pre-production support room;
And finally, an Audiovisual Services loan counter to store equipment, interactive media and film music.
The projection room and recording studio will soon be equipped with Dolby Atmos 3D sound technology, a technology that adds a vertical dimension to the soundtrack, maximizing its spatialization and immersive effect.
In addition to the fact that this project was built inside a building that remained in operation during the construction period, soundproofing the premises —an essential part of film production— was one of the major challenges of the project. To obtain the best possible soundproofing, each room was decoupled from the existing structure by building "rooms within rooms". The mechanical rooms were renovated and a new silent ventilation system was installed.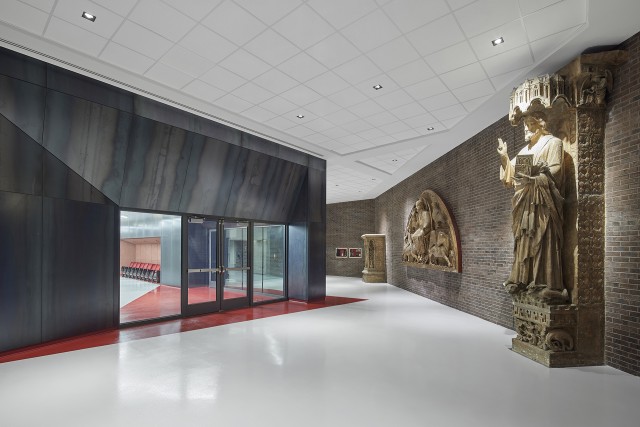 © Nanne Springer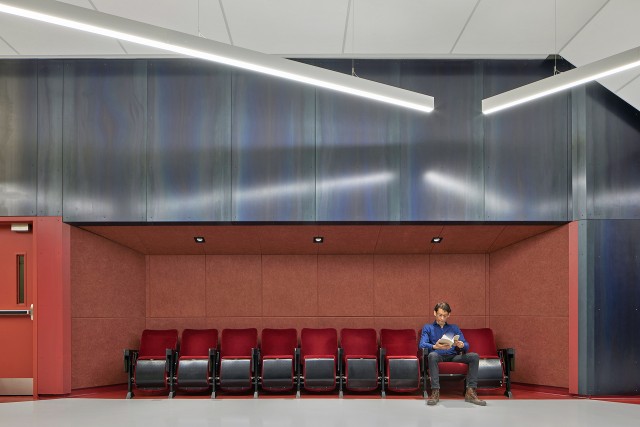 © Nanne Springer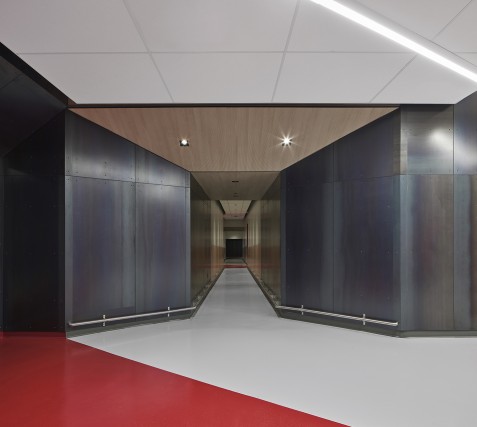 © Nanne Springer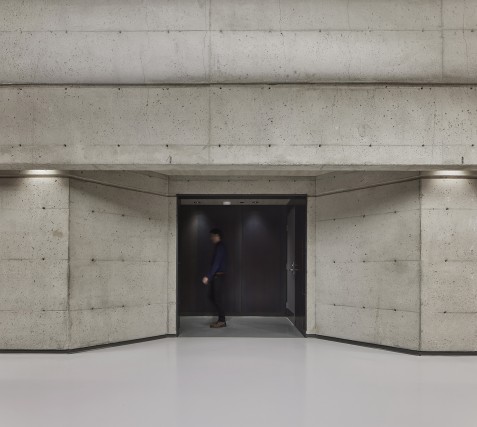 © Nanne Springer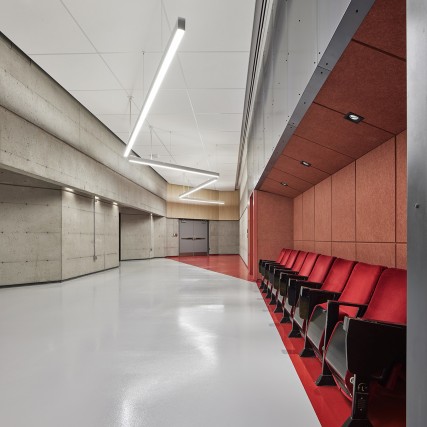 © Nanne Springer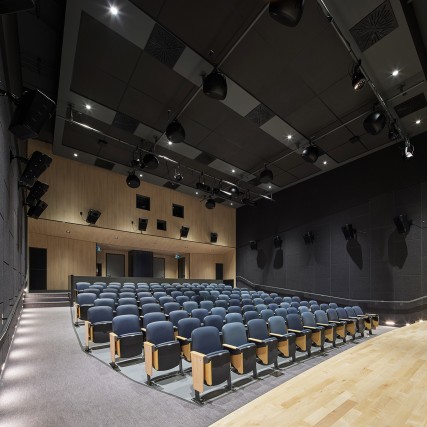 © Nanne Springer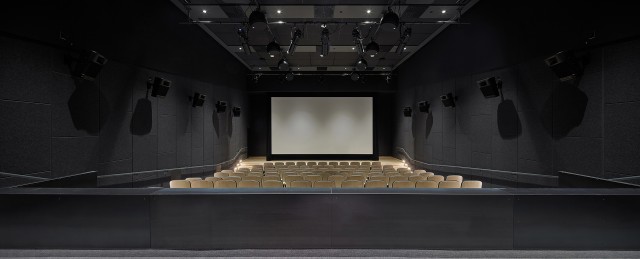 © Nanne Springer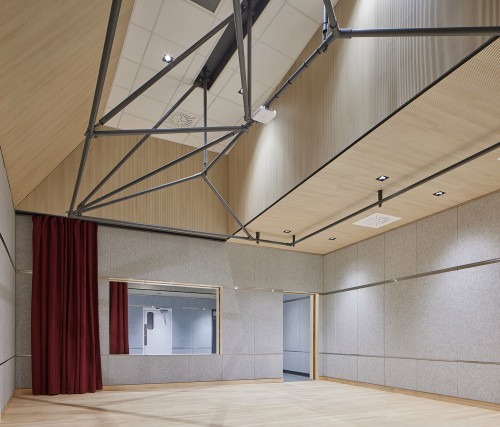 © Nanne Springer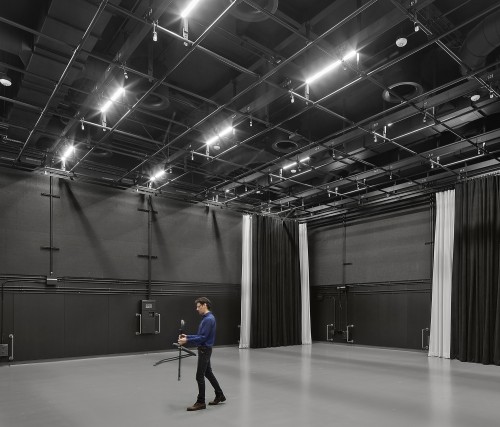 © Nanne Springer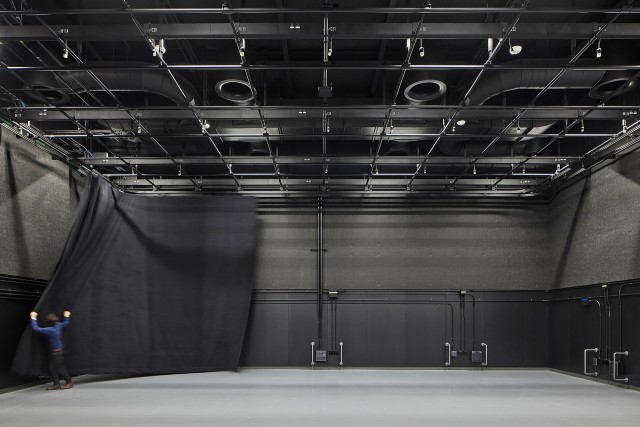 © Nanne Springer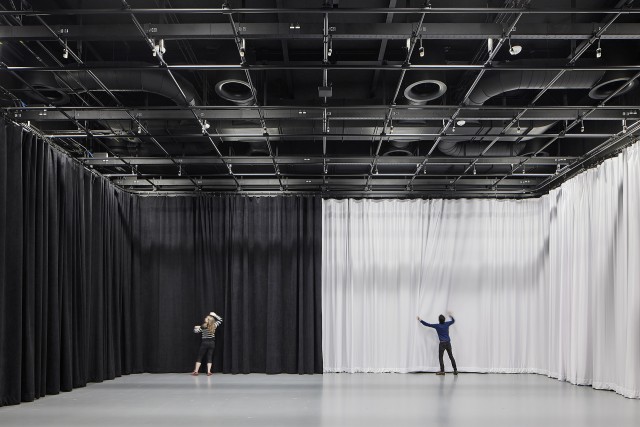 © Nanne Springer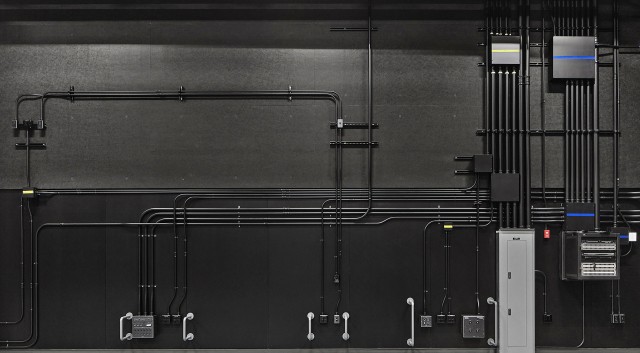 © Nanne Springer
"This major project of the Faculty of Communication and UQAM will allow the film program to continue to be competitive and meet the needs of the industry in Quebec and elsewhere."
Gaby Hsab
—Doyen de la Faculté de communication de l'UQAM

© Jodoin Lamarre Pratte architectes - ancienne salle Marie-Gérin-Lajoie de l'UQAM
Consultez l'article « Un pôle de cinéma en chantier » sur Actualités UQAM, le média électronique institutionnel de l'Université du Québec à Montréal.