Extension and Renovation of the Nuvviti School in Ivujivik
Context
Two separate and complete projects were carried out consecutively until the execution for this school of the Kativik School Board, and only the second version was built. The first version of the project was terminated following the tender process for budgetary shortfalls.
Scale

2 400 m² / 8,7 M$

Completion

2010 — 2014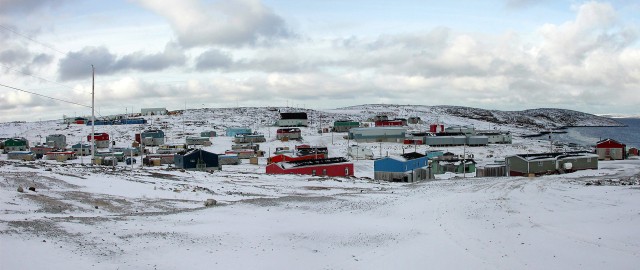 © Pierre Marchand (Ivujivik, Google Maps)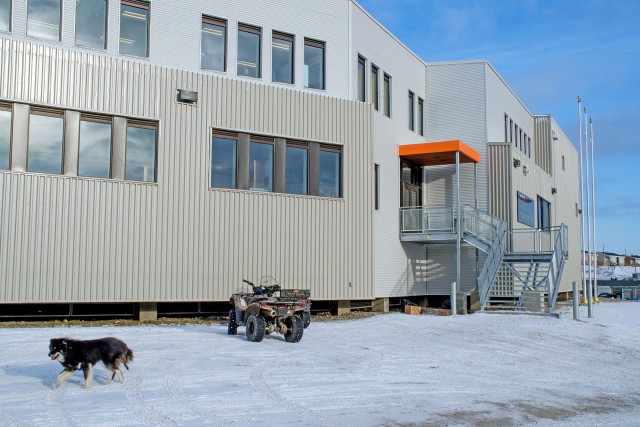 The final project included the construction of a two-floor extension of 600 m² and the renovation of the existing school. Eight classes and a kindergarten were added, and interventions on the existing building implicated the addition of technical rooms —for the updating of ventilation systems and electrical services—, the renovation of furniture and interior finishes, as well as the partial demolition and reconstruction of the building's envelope. A new playground of 240 m², also planned in the first project, was built.
In addition to the challenges of connecting the expansion with the existing building, climatic conditions in the Far North and vandalism protection logistics involved the design of a high performance envelope and the use of very robust materials, while being aesthetic.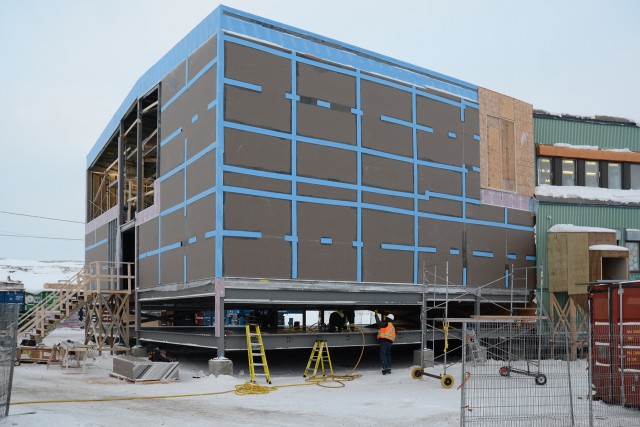 © Jodoin Lamarre Pratte architectes (visite de chantier, décembre 2013)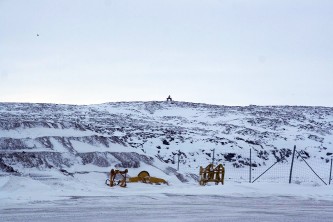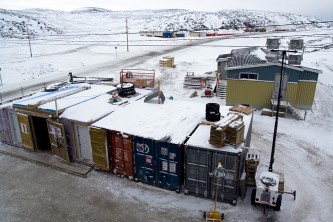 © Jodoin Lamarre Pratte architectes (visite de chantier, décembre 2013)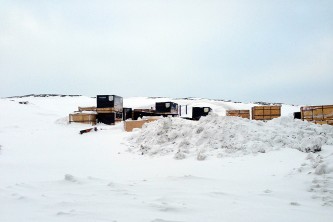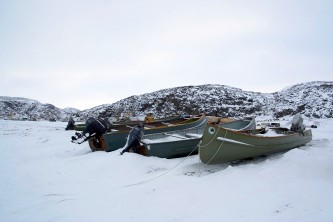 © Jodoin Lamarre Pratte architectes (visite de chantier, décembre 2013)

© Pierre Marchand (Ivujivik, Google Maps)