Hydro-Québec's 315/25-kV De Lorimier Substation
Context
To meet the needs related to the growth in electricity demand and the long-term operability of facilities in the eastern part of downtown Montréal, the project consisted in rebuilding the De Lorimier substation with 315-25 kV power transformers on the site where the existing 120-12 kV substation is located. buildings.

Because of the tight « L » configuration of the urban site, the building was designed with more complex volumes than regular substations to meet ground constraints while respecting the scale of the neighboring residential buildings. There are three main volumes, respectively housing the command center, the maneuver room and the electrical intake room insulated with SF6 gas.
Scale

9 140 m² / 115 M$

Completion

2013 — 2019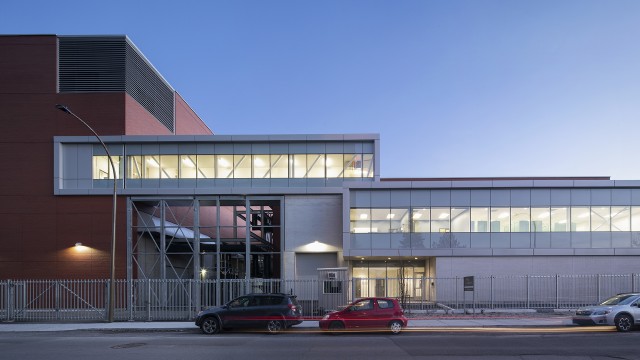 © Adrien Williams
Located on rue Parthenais in Montréal and facing the Sûreté du Québec headquarters, the new 9,140 m2 substation is also surrounded by low-rise residential buildings.
The design of the envelope, —composed of brick, aluminium and curtain walls—, animates and cuts the imposing masses while offering natural light and outdoor views to the workers. On top of contributing to reducing the visual impact of this technically complex industrial facility from the street, the project's architectural treatment improves its integration in a mainly residential area.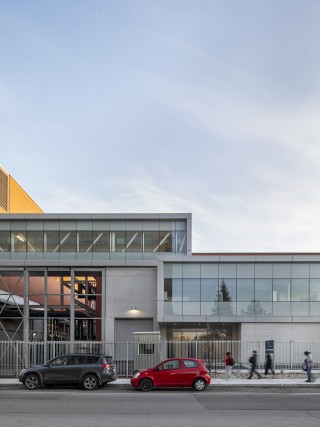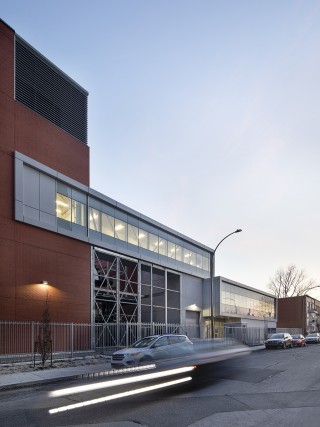 © Adrien Williams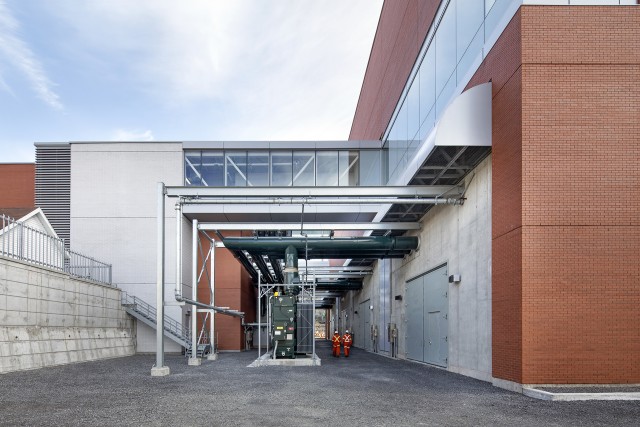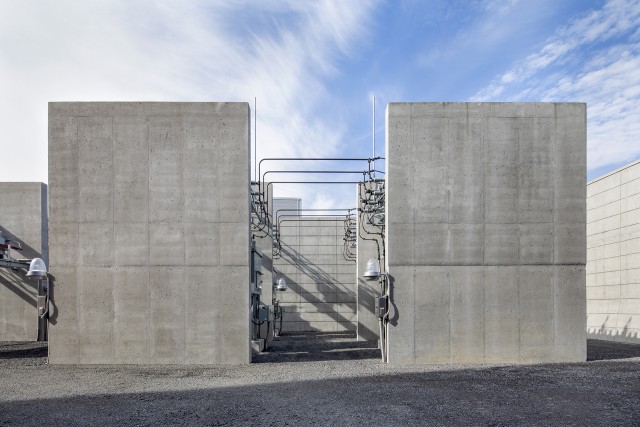 © Adrien Williams
SF6 gas-insulated circuit breakers allow for enhanced management of electrical distribution on dense and odd-shaped sites. Being quieter and more space-efficient than compressed-air circuit breakers, they are mainly used in urban substations. As it is the case for Henri-Bourassa and Bélanger substations, the site was freed of old installations thanks to the high efficiency of the new pieces of equipment.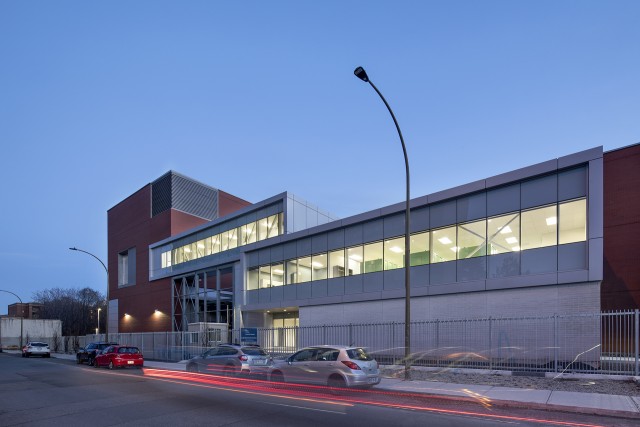 © Adrien Williams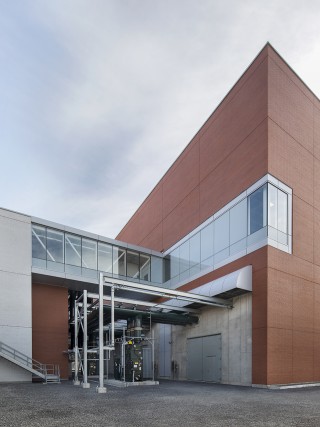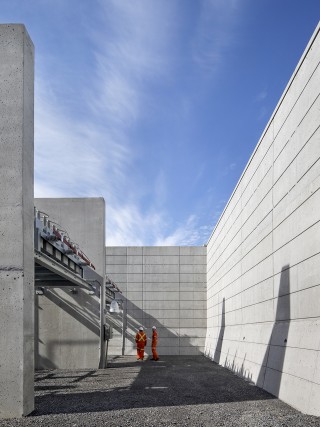 © Adrien Williams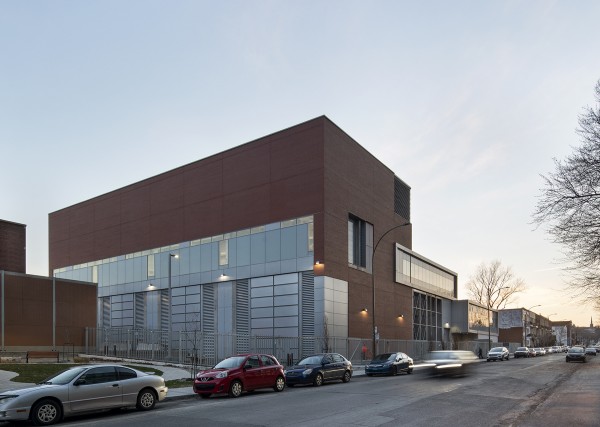 © Adrien Williams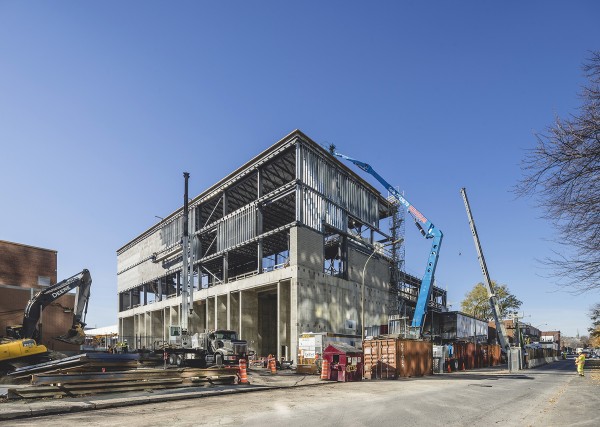 © Raphaël Thibodeau