Université de Sherbrooke Campus in Longueuil
Context
The new campus of the Université de Sherbrooke in Longueuil is attached to the metro station, defining and crystallizing the development of a new city centre. Designed as an urban campus, the 40,000 square meter project is defined by a long commercial extension covered for the most part with green roofs for the use of employees and students, from which stands the university tower.
Partners

Marosi Troy architectes
Labbé et associés
Scale

40 000 m² / 148 M$ (2018)

Completion

2005 — 2010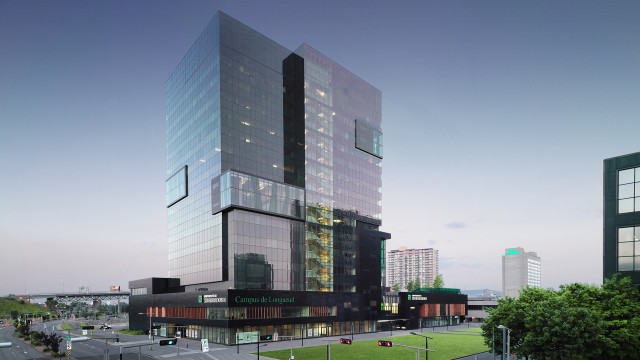 © Marc Cramer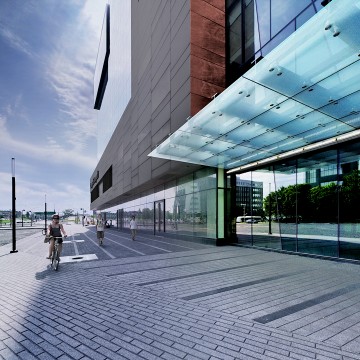 © Marc Cramer
The multifunctional building houses a wide variety of university departments, including spaces for faculties of medicine, science, engineering, administration, law, humanities and philosophy. The interiors have been designed to maximize the penetration of natural light into the spaces, favoring open areas and offices with interior glass walls on the corridors, giving access to the external views to a maximum of users.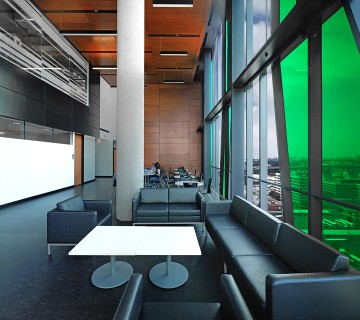 © Marc Cramer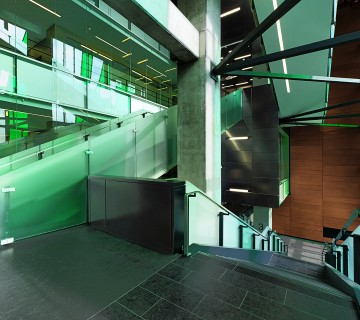 © Marc Cramer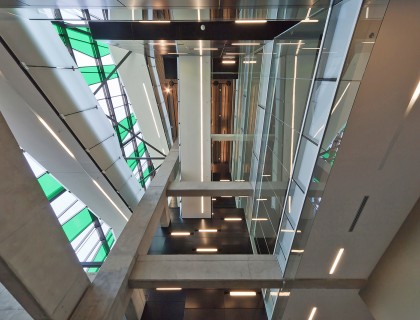 © Jean Mercier
The building consists of 37 geothermal wells that allow for seasonal savings in heating or cooling. It meets the most stringent standards in terms of energy efficiency, reducing the energy consumption of a standard reference building by 50%.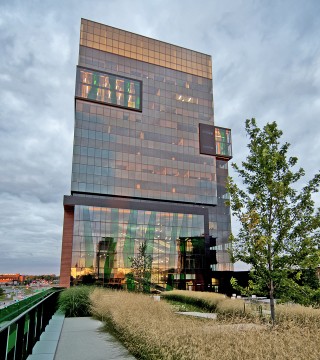 © Yien Chao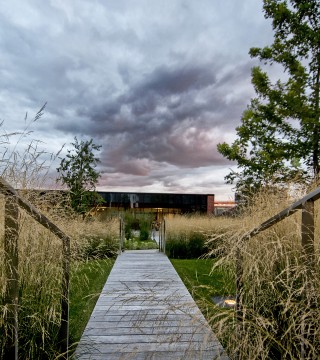 © Yien Chao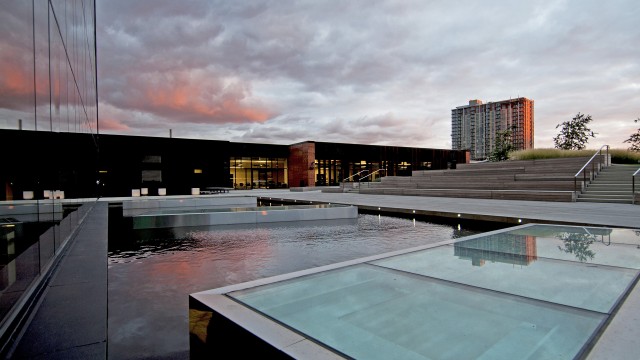 © Yien Chao
Awards and Distinctions
International Award for Energy Efficiency, Design of Heating and Cooling Equipment - 2012
Awards of Excellence for construction in steel (CISC), Commercial and Institutional Buildings - 2011
Ordre des Architectes du Québec Award of Excellence - 2011
Grands Prix du génie-conseil québécois, Léonard Trophy in project management - 2010
Canadian Architect Award of Excellence - 2007